International Foundation - Business
Home ›
International Foundation - Business
Program Description
International Foundation Year is designed for students who either do not meet the entry requirements for direct entry (English level, school qualifications, etc.) or would like to gain additional subject or academic skills confidence prior to the start of their degree course.
International Foundation in Business provides an introduction to the world of economics and finance and guarantees progression onto BSc (Hons) Accounting and Finance or BSc (Hons) Business Management (subject to meeting the required criteria).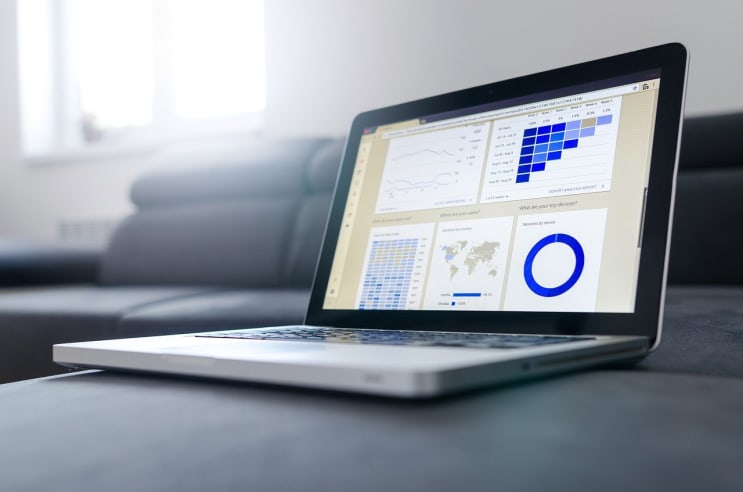 Goumbik / Pixabay
The educational aims of the programme are to:
Develop students' fundamental knowledge and understanding of the relevant disciplinary elements in economics and management and related fields.
Develop in students a broad range of transferable academic literacy, research and analytical skills to succeed in undergraduate study.
Ensure that students have attained the prescribed level of English language competency to succeed on specified Lancaster University undergraduate programmes in related fields.
To prepare students to operate effectively and autonomously within the framework of higher education.
Develop students' graduate attributes to optimize future employability prospects in a global environment.
The programme is subject to final confirmation and all applicants will be kept fully up to the date of any changes to the delivery of learning outcomes associated with the International Foundation Year. Please note that the list of topics is not exhaustive.
Modules
| | |
| --- | --- |
| Module | Credit Points |
| Academic English and Skills | 45 |
| Introduction to Principles of Accounting and Finance | 15 |
| Introduction to Economics | 15 |
| Introduction to Quantitative Methods for Business | 15 |
| Introduction to Management | 15 |
| Introduction to Marketing | 15 |
Teaching and assessment
Teaching is delivered via a combination of small group lectures, group-based tutorial coursework (oral and written presentation), and assessment is via individual coursework (oral and written presentation) and examinations. You will be encouraged throughout the stage of the study to undertake independent study to supplement what is being taught/learnt and to broaden your personal knowledge.
Progression Options
BSc (Hons) Business Management
Lancaster's multi-disciplinary Business Management degrees offer you the chance to explore different aspects of business and management. Our Business Management degrees give you a broad and practical understanding of how businesses and managers operate. These programmes provide you with the opportunity to study a wider range of subjects providing you with a complete understanding of what is needed to work in the business.
You will be introduced to the concepts and theories of contemporary management and develop both the skills and awareness needed to be an effective manager. A key focus of the programme is the development of essential managerial skills such as:
Teamwork
Leadership
Problem-solving
Effective communication
Example modules may include:
Data Analysis
Business Analytics
Marketing
Accounting and Finance
Strategic Management
Leadership
Human Resource Management
Entrepreneurship
BSc (Hons) Accounting and Finance
Why do some companies soar and others go bust? How can profits go up while the share price comes down? Accountancy gets to the heart of these questions. If you love numbers and variety and want a sound technical knowledge and understanding of the business world, accountancy and finance could be your ideal degree.
We encourage you to pursue your interests, develop your strengths, and move towards your ideal career.
In your first year, you will study accountancy and finance using real-world data from actual companies. You will also discover more about economic issues such as inflation, cost and pricing.
Second-year core subjects include auditing, financial accounting, risk, corporate finance and management accounting for business decisions. You can also select from courses such as management decision making and advanced finance strategies like hedging. Your third year builds on this knowledge while offering specialist options such as ethics, investment and taxation.
Whether it's a tech start-up or a multinational industrialist, every company needs an accountant. Your studies can also be a route into corporate finance and business. Many Chief Executive Officers (CEOs) began their careers as accountants.
Example modules may include:
Introduction to Accounting and Finance
Principles of Economics
Accounting Information Systems and Auditing
Principles of Finance
Techniques for Management Decision Making
Corporate Finance
International Financial Management
Entry requirements
Please note that at present we are only able to accept non-EU students aged 18 years and over on enrolment. This age requirement does not apply for EU students or under 18 students living in Germany. If you have any questions, please get in touch.
English
The language of instruction at Lancaster University Leipzig is English. To enter the International Foundation Year, you must be able to demonstrate you are suitably proficient in English. The table below lists the IELTS results (or equivalent) that you need to enter our courses.
Please note that proof of German language is not required.
IELTS Academic: 5.5. No band below 5.5
TOEFL iBT: 72
Pearsons: 51
Country specific: For a full list of accepted English language tests/levels, please visit the Lancaster University website.
Last updated Jan 2020
About the School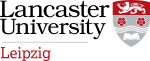 Lancaster University Leipzig is a branch campus of Lancaster University, UK. LU Leipzig offers a range of degree programmes, with the university committed to providing the same academic quality and fu ... Read More
Lancaster University Leipzig is a branch campus of Lancaster University, UK. LU Leipzig offers a range of degree programmes, with the university committed to providing the same academic quality and fully rounded student experience as in the UK. Lancaster University´s operation in Leipzig has been approved by the Saxon State Ministry for Higher Education, Research and the Arts. The campus is located in the heart of the City of Leipzig and welcomes both German, EU and international students.
Read less