International Certificate in Financial Services Risk Management
Home ›
Finance ›
International Certificate in Financial Services Risk Management
Program Description
The International Certificate in Financial Services Risk Management has been updated in response to international regulatory developments such as Basel III and Solvency II which require that financial services companies and their staff have a broader understanding of risk management.
The qualification provides you with an:
Introduction to the principles, concepts and practice of risk and risk management
Understanding of the multi-disciplinary nature of risk management within a financial services organisation
Understanding of current risk management thinking, standards and regulations across of the world
Entry route to the International Diploma in Risk Management
Course syllabus
The Certificate is made up of two modules which are designed to be studied together. Learning in module 1 explores elements of the risk management process, while module 2 explains how organisational culture and appetite for risk may affect the implementation of such processes. Similarly, discussion of risk management standards in module 1 supports the study of governance and risk architecture in module 2.
Principles of risk and risk management
This module introduces the principles and concepts of risk management in Financial Services. This leads to an examination of how to classify risks in a Financial Services environment and the approaches that are used to identify, assess and treat them.
Key topics include:
Recognise the origins and key concepts of risk management
Understand the regulatory environment in financial services
Enterprise risk management
Understand the main sources of risk within banks and insurers
The practise of risk management
This module explores the impact of the business environment on risk management in the banking and insurance sectors. Learn how corporate governance can influence risk architecture, culture, appetite and tolerance.
Key topics include:
Case studies, including post-Financial Crisis
Explore the impact of the wider business environment
Study the Three Lines of Defence governance model
Apply risk management frameworks
Qualification level: equivalent to degree level.
Duration
Students undertaking the International Certificate in Enterprise Risk Management qualification must complete the qualification within two years of enrolling as a student. Three attempts are permitted within this timeframe and each attempt will require you to pay a re-sit fee. You will continue to have access to your learning materials After this point, students will be required to re-enrol and pay a further enrolment fee.
Indicative study time for the qualification is between 180 and 200 hours per module.
Delivery
Self-directed distance learning
Distance learning gives you the flexibility to study at home at your own pace. Our extensive global network of examination centres and our special centre policy means you can study and take your examinations anywhere in the world.
Blended learning
We offer a blended learning option for students who prefer a more interactive learning experience. These student-centred workshops will reinforce your understanding of the material and help you develop the practical skills needed to put your learning into practice.
In-house
Through our in-house training, work with you to develop and deliver bespoke training courses to meet all your objectives. We develop the course and reference materials which can be delivered on a rolling basis or as a unique event, depending on your requirements.
Student support
eTextbook
The Study – online student area
Student handbook
Study guides
Discussion forum
Module coaches
Risk in the Real World videos
Live webinars
Specimen and past exam papers
Online resource centre
Guides and briefings
Dedicated student support team
Entry requirements
There are no formal entry requirements.
IRM's qualifications are delivered and assessed in English. If English is not your first language, we recommend you have an Academic IELTS score of 6.0 (with no element less than 5.5) or equivalent evidence of competence in the English language before beginning your studies.
Exam information
| | |
| --- | --- |
| Module | Assessment |
| Principles of risk and risk management | Paper-based exam (90 mins) |
| The practise of risk management | Paper-based exam (180 mins) |
IRM's examinations are online and computer-based. Module content will be assessed through the use of the learning outcomes.
Examination Centres
Pearson VUE has an extensive test centre network across the world.
Students will be notified of the date they can book the test centre for the exam after they have enrolled on the qualification and their payment successfully processed.
Special needs and access arrangements
Wherever possible, examination arrangements will take into account any special requirements you have. If you complete an application for special arrangements, we must receive your completed form no later than 28 February for the June examinations, and by 31 July for the November examinations. This is to give us enough time to effectively help you with your requirements. While we aim to meet all requests, we cannot fulfil requirements where applications are received late.
Progression
Successful graduates automatically become Certificate Members (IRMCert).
You will also have met the prerequisite for acceptance on to the International Diploma in Enterprise Risk Management.
Fees
June 2020 session course fees
Standard rate
£2,095.00
Member rate
£1,895.00

Low GDP rate

To qualify for the Low GDP Rate, you must meet all of the following:

Living in the low GDP country
Working in the low GDP country
Having your learning materials delivered to the low GDP country
Sitting your exams in the low GDP country

£1,780.00
Qualification course fees are VAT exempt.
Payment methods
Full details of payment methods can be found on the enrolment form. Payment can be made using the following methods
BACS / Bank transfer
Debit / Credit card
Invoice - payment must be made within 14 days of the invoice date.
Enrolment
Enrolment is now open. However please be aware that study materials will only be available from the 1st September 2019.
Key Dates
June 2020 Exams
08 July 19 - Enrolment opens
01 September 19 - Study materials become available
31 December 19 - Enrolment closes
01 September 19 - Studying period starts
June 20 - Principles of Risk & Risk Management exam
June 20 - Practice of Risk Management exam
| | |
| --- | --- |
| Exam session | Enrolment window |
| June exams | 1 July - 31 December |
| November exams | 1 February - 31 May |
Please note that the enrolment is not an enquiry form or an expression of interest. By completing the online enrolment application you are enrolling as a student on to the course for the qualification and must pay the course fees; you will be asked to pay your full course fees by debit/credit card (MasterCard or Visa) at the end of this online application.
Alternatively, if your organisation is sponsoring you and has already agreed to cover the cost of your course fees and needs an invoice raised you can select this option. Please ensure that you have all of the correct invoicing details before starting this process - information you will need from the person agreeing to sponsor you includes a PO number, invoicing email address, and invoicing postal address. A PO cannot be accepted as an enrolment, and an enrolment form will need to be completed as well as submitting a PO.
If your organisation is sponsoring your course fees, please ensure that this has already been agreed before starting the enrolment process, as once the enrolment form has been submitted, full payment is required.
Last updated Dec 2019
About the School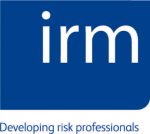 The IRM is the leading professional body for Enterprise Risk Management. We help build excellence in risk management to improve the way organizations work.
The IRM is the leading professional body for Enterprise Risk Management. We help build excellence in risk management to improve the way organizations work.
Read less