Intensive or Semi-Intensive Instruction Five Days per Week
Program Description
The NESE curriculum is divided into 10 levels of intensive instruction. In each level, you attend classes every day from either 9:00 - 3:15 every day (the Intensive Program) or from 9:00-12:30 (the Semi-Intensive Program). Additionally, depending on your goals and needs, you may attend some of the elective and after-school courses that we offer. Maximum Exposure to Authentic Materials
Although you are required to have textbooks for classes, and you will be given homework from them, you should be prepared for much more! In class, you will read newspapers and magazines, watch videos, role-play, do exercises in the computer lab, and interview Americans. The NESE curriculum is designed to give you maximum exposure to authentic materials as soon as possible. The result: you learn English as quickly as possible.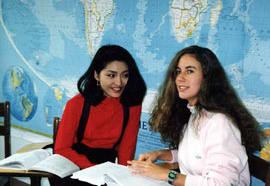 Duration
4-16 weeks
Entry Requirements
Complete Skills Assessment
When you arrive at NESE, you will be given a complete assessment to determine your levels in all the skill areas. The results of this assessment might indicate that you need to be placed into a different level for each skill, and the NESE curriculum easily accommodates that possibility. For example, if you can speak better than you can write, you will be placed into a higher level for speaking and a lower level for writing. Whichever your skill level, you can be certain that by the time you complete NESE's most advanced level, you will be able to speak English with the fluency necessary to pursue your academic and professional goals successfully. If you arrive at NESE with minimal knowledge, it will take approximately one year to complete the entire curriculum. If you already have some knowledge of English, we will place you into a level that ensures that you will learn English in the shortest possible time.
Last updated Jan 2020
About the School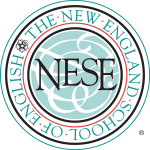 Located in Harvard Square, One of the Most Dynamic Student Centers in the United States Surrounded by Harvard University Founded & Managed by Harvard-Trained Educators Classes Divided by Level AN ... Read More
Located in Harvard Square, One of the Most Dynamic Student Centers in the United States Surrounded by Harvard University Founded & Managed by Harvard-Trained Educators Classes Divided by Level AND Subdivided by Age Programs for Students, Professionals, & Seniors Small Classes Grammar & Idioms Reading & Writing Conversation & Listening Intensive TOEFL Preparation Business English Legal English University Preparation Pronunciation, and More… College Counseling, Conditional Acceptance & University Placement Service Admittance into Colleges and Universities without TOEFL Choice of Homestays or Student Residences throughout the Year - Residences Divided by Age On-Line Programs
Read less