Intensive German Courses in Berlin
Program Description
German Courses in Berlin
Our year-round course center in the capital of Germany
A city of superlatives
Not only is Berlin Germany's largest city with over 3 million residents, it is also its liveliest. With its numerous universities, colleges, and research institutes, Berlin is the country's most important economic, cultural, and educational center. Each year, key film festivals, concerts, and theater premiers are held in the city, which is also home to such world-famous landmarks as the Brandenburg Gate, the Reichstag and the illustrious shopping district along the Kurfuerstendamm.
Berlin's restored splendor
Since the reunification of Germany, the new and old capital of Germany has been restored to outshine even its former splendor - no small achievement considering that until the outbreak of World War II the city's splendor was world famous and unsurpassed in Europe.
A perfect place to learn the German language
Berlin is probably the most cosmopolitan and international of all German cities, and it is certainly a perfect place for our young course participants from all over the world to not only learn the language here, but also find out more about German history, politics and culture, while at the same time enjoying all the many great opportunities this amazing city has to offer: music events, movie theaters, museums, sightseeing, shopping, sports, bars, beer gardens and discos.
Our latest year-round course center
Our first year-round course center in the North of Germany offers a multitude of cultural experiences and encounters in the most international and history-laden city in Germany. Berlin is Germany's cultural, political and economical hub.
Intensive German courses
The intensive German courses for adults at the Humboldt-Institut comprise 30 lessons of 45 minutes per week. The effective instruction covers all areas of language acquisition (reading, listening, speaking, writing and grammar). Importance is attached to small classes with approximately 10 students. The courses can be booked for a duration of two weeks or longer. Please choose the course which best suits your needs.
Offers for commuters
In addition to our courses with accommodation, Berlin-Mitte offers German courses in the evening* as well as on Saturdays* for commuters. You are welcome to have your German language skills tested at our institute before course commencement. The test fee is 15,- € and will be credited towards the total amount of the course fees when you enroll. Please call the following number to make an appointment for the test: +49 (0) 30 5551 3221. Alternatively, you can put your knowledge to the test doing our online test. The online test is only a rough guideline, it does not replace the placement test on the first course day.
Two cities – one course
With the combination of courses in Berlin and Constance our learners have the incomparable opportunity to experience two uniquely distinct university towns which demonstrate the diversity of Germany in landscape and in culture. Berlin – Germany's capital and by far largest city – impresses with more than 3.3 million inhabitants and an incredible variety of sights and cultural offers. Constance, however, seems to be unhurried and laid-back with only 85,000 inhabitants, while it is rated as one of Germany's towns with the highest quality of life due to its gorgeous location right next to Lake Constance and its proximity to Switzerland and the Alps. Intercity bus transfer between the cities (Constance–Berlin or Berlin–Constance) is included in the course fee. *For students requiring visas: no visa will be granted for programs involving fewer than 18 course hours per week.
Type of Courses
Intensive Courses
Our intensive German courses comprise 30 lessons per week. The very effective lessons cover all areas of language acquisition (reading, writing, listening, grammar and expression). The school is open year-round, including Christmas and New Year.
One-to-one Courses
We offer all German learners the opportunity to intensify their language experience by taking highly intensive one-to-one German courses with 25, 30 or 40 lessons per week. The teacher will focus on the individual needs of the course participant and will custom-tailor the lessons according to his or her necessities. Taking one-to-one lessons will certainly help students, that wish to attain a certain goal in a minimum of time, or who wish to make up for a lack of knowledge to fit into the class of a certain language level.
General Information on Courses
Class Size
Our classes usually consist of approx. 10 students. With such a small size we want to make sure that individual attention is given to every single person. As we focus very much on the communicative approach of the language, while not neglecting grammar, we ensure to make every student talk and participate vividly by limiting the number of participants per group.
Language Levels
We offer up to 6 different language levels, from total beginners to very advanced, or, according to the European Framework of Reference, levels A1-C2.
Schedule
During an intensive course, our adults have 5 lessons of 45 minutes each morning, starting at 8.30 a.m. and running until 1:00 p.m., including two breaks. On Monday afternoon, there will be one lesson from 2.15 p.m. until 3.00 p.m.. On Tuesdays and Thursdays there will be two lessons from 2.15 p.m. until 3.45 p.m..
Tests
All course participants take a weekly exam which covers all the course content taught the preceding week, so that students and teachers alike can assess the progress made in the German language. At the end of a level, there will be an additional "level exam", which needs to be passed with a minimum of 75% to be able to advance to the following language level.
Homework
Our adults are also expected to do some homework every day, yet they will still have plenty of time for extracurricular activities.
Accommodations
Residential schools
In our residential schools students stay on the same campus where they have their lessons, which has, of course, many advantages for our course participants: they have all meals together, spend the afternoons, evenings and weekends together and hence it is very easy for them to make a lot of new friends from different countries in a short time. Practice German all day long
Our staff will try to create a feeling of being one big international family at the Humboldt-Institut, where all students are integrated, and where German is the only language spoken. Having a chance to practice the target language all day long, even outside of the classroom, will speed up the learning process incredibly, and increase the motivation of the students.
Rooms
Our students usually share a room with one other student, as most of our schools have 2-bed rooms, either with shared or en-suite facilities. There are also some single rooms available on request.
Roommates
We are careful about chosing roommates according to several rules which have proven to be successful: we will match each student with someone of the same German language level, so that they can practice their newly acquired skills on equal terms, i.e. without frustrating neither the more advanced, nor the less trained student. We also make sure that the roommates have similar age. We also never put two native speakers of the same language in one room, so that the students will hopefully have to use German as their language of communication with their roommate.
Food
Our course fees mostly include full board, i.e. we serve breakfast, lunch, and dinner every day, as well as a snack or some fruit during the breaks. Our kitchen staff is used to catering to this age group and offers tasty and healthy food, while finding a balance between typical German and international dishes. We can also provide meals for students with allergies, dietary or religious food restrictions (e.g. for Muslims).
Host families
In their host families, students will stay in a single room. Students have breakfast with their families and lunch at the school. All of our host families have been carefully selected and are in close contact with us. The commute time to the family is up to 1 hour.
Last updated Sep 2018
About the School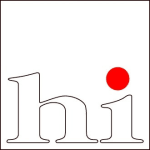 In the past 40 years more than 60,000 students from over 160 countries studied German with the Humboldt-Institut. This makes the Humboldt-Institut one of the largest and most experienced providers of ... Read More
In the past 40 years more than 60,000 students from over 160 countries studied German with the Humboldt-Institut. This makes the Humboldt-Institut one of the largest and most experienced providers of German as a foreign language. The aspiration of the Humboldt-Institut has always been to offer the best German courses and to guarantee fast and effective learning for all students. Intensive German language course are offered in 17 locations throughout Germany, of which four — Berlin Mitte, Constance, Lindenberg and Bad Schussenried — are open year-round. The Humboldt-Institut offers German courses for all age groups and language levels.
Read less