Intensive Examination English (Cambridge FCE/CAE/CPE)
Program Description
Well-designed learning programmes, small classes and excellent teaching – our key resources in helping you to achieve rapid progress.


Severnvale is an examining centre for Cambridge ESOL examinations FCE, CAE and CPE; we have wide experience preparing students for these exams.


Course Components & Features
20 lessons general language development
5 lessons intensive grammar development & practice (up to final 6 weeks)
5 lessons specific examination practice (for final 6 weeks)
5 lessons teacher-guided self-access study & computer-assisted learning
Level test, teaching materials, library access, progress reports & final certificate
Social programme, Internet & e-mail access (including Wi-Fi)
SOCIAL PROGRAMME is always accompanied by Severnvale staff. Where a direct cost or entrance fee is involved in an event, this will be paid by the student (typical cost £0 - £25 per week).


Total Course Length/Total Course Price
Minimum course length 6 weeks. Examination entrance fees are not included – entry fees range from £85 to £145 according to which examination you wish to take.
Cost & Fees
FCE, CAE Costs
2-10 weeks - £350
11-19 weeks - £315
20+ weeks - £280


CPE Costs
2-10 weeks - £390
11-19 weeks - £350
20+ weeks - £310
Last updated Feb 2018
About the School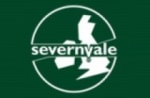 Professionalism, combined with the personal attention & flexibility which only a small school can offer… Severnvale provides expert teaching in a friendly, supportive adult environment
Professionalism, combined with the personal attention & flexibility which only a small school can offer… Severnvale provides expert teaching in a friendly, supportive adult environment
Read less