Program Description
Intensive Business courses
We analyze and define your unique needs as a language learner and as a professional, and we respond to them. Working in partnership with you, we focus your motivation, build your confidence, and help you achieve effective communication in the shortest possible time.


for general business purposes
Courses Bus1, Bus2, Exec2 and Exec3 are perfect for improving your English for a wide range of professional situations - you select the course intensity and balance of course modules to suit your specific requirements, based entirely on mini-group tuition or with a substantial element of 1-to-1 tuition.


industry-specific
With over 20 years' experience training corporate personnel from hundreds of companies worldwide, we have expertise in teaching people from:- law firms; banking & finance; airports & air navigation; telecommunications; retail; wholesale, distribution & logistics; transport; engineering; international trade; import/export & shipping; automotive & steel industries; dairy, confectionery and food production; public services; utility regulatory bodies; and many other areas. Course B3 and the Executive courses are appropriate if your needs relate directly to your professional area.


for special projects
We can help you prepare for a particular presentation, negotiation, conference or interview. The Executive courses are ideal for these purposes – individual attention from your tutors is vital to the successful development of your project, while the group lessons develop your overall communicative ability for a wider range of business situations.


for examinations
you can add examination classes for BEC levels 1, 2 or 3 to courses Bus1, Bus2 and Bus3. The cost of these lessons is £90 for 5 lessons per week.
Last updated Dec 2017
About the School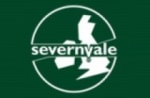 Professionalism, combined with the personal attention & flexibility which only a small school can offer… Severnvale provides expert teaching in a friendly, supportive adult environment
Professionalism, combined with the personal attention & flexibility which only a small school can offer… Severnvale provides expert teaching in a friendly, supportive adult environment
Read less