Industrial Mechanics Technology (Industrial Maintenance)
Home ›
Industrial Mechanics Technology (Industrial Maintenance)
Program Description
Industrial maintenance technologists have only one goal: that the equipment works at its best. They work upstream, that is to say they intervene to prevent problems by setting up maintenance and control guides, they help to train other employees, they are valuable assets during the training. design and installation of equipment and are always looking for opportunities to improve material performance .
Of course, they can also provide diagnostics for breaks or breakdowns because they are extremely versatile , but after that they will be sure to provide advice and improvement strategies. And their versatility has no limit: hydraulic, pneumatic, lubrication, automation, mechanics, electricity, computers, robotics ... nothing is to their test!
What do we learn?
The basic principles in mathematics and physics

The operation of mechanisms in an industrial environment

Concepts of mechanics, electronics, hydraulics, pneumatics, automation, robotics and metallurgy

Machining techniques (cutting, drilling, welding, etc.)

Design of drawings, diagrams and plans

Problem solving in industrial maintenance

Staff training on industrial equipment
Is this program right for you?
You have a marked interest in the development of technology, especially in connection with the physical sciences (mechanics, electricity, automation and robotics).

You like to solve problems and to explain to people how to act if this problem occurs again.

You have a logical mind and like to understand "how it works and how it's done".

You are more interested in objects as a whole than in specific operations or components.

You are curious and versatile, you have a hard time choosing just one area and leaving the rest aside.
" I'm versatile "
Why choose Lévis-Lauzon?
The only CEGEP in the Capitale-Nationale and Chaudière-Appalaches regions to offer this program.

Learning laboratories equipped with tools and industrial machinery from the last technological revolution.

Learning by projects, where creativity and ingenuity are encouraged.

Project-synthesis related to industrial issues in the last year.

Internships in companies.

College center for technology transfer in robotics and industrial vision.

Opportunity to participate in the Robotics Club and various competitions.

Opportunity to have direct access to university studies in several engineering programs, without any particular preconditions.

Possibility of a study session or an internship in France.
Course Grid
Session 1
109-102-MQ

Physical Activity and Effectiveness

601-101-MQ

Writing and literature

COM-001-03

Complementary Course 1

201-2A4-LL

Mathematics in mechanics 1

241-2A4-LL

Introduction to Automation

241-2A5-LL

Industrial Mechanisms

241-3A5-LL

Industrial Hydraulics

241-4A3-LL

Maintenance Drawings 1
Session 2
340-101-MQ

Philosophy and Rationality

ANG-COM-MQ

English 1

201-2B3-LL

Mathematics in Mechanics 2

203-DSB-03

Static

241-1B3-LL

Maintenance Drawings 2

241-3B3-LL

Lubrication and Lubricants

241-4B6-LL

Metallurgical processes

243-1B5-LL

Electrical Circuits
Session 3
601-102-MQ

Literature and Imagination

ANG-PRT-MQ

Technical English

201-DSN-03

Mathematics in Mechanics 3

203-DSC-03

Kinematics

241-3C4-LL

Control Circuits

241-4C4-LL

Industrial Pneumatics

241-5B4-LL

Measurement Techniques

243-1C5-LL

Industrial Electronics
Session 4
109-101-MQ

Physical activity and health

340-102-MQ

The human being

601-103-MQ

Quebec literature

203-DSD-03

Dynamic

241-2D6-LL

Industrial Maintenance Machining

241-3E5-LL

Programmed automation

241-6D5-LL

Maintenance of Hydraulic Networks

243-3D5-LL

Electrical Machines
Session 5
340-PPR-LL

Ethics and Politics

203-DSE-04

Strength of Materials

241-1E6-LL

Hydraulic

servo
241-1F5-LL

Industrial Robotics

241-4E5-LL

Conditional Maintenance Techniques

241-7E4-LL

Maintenance Management I

241-8E4-LL

Industrial Machinery
Session 6
109-103-MQ

Physical Activity and Independence
Choice of 1 out of 2
601-FPR-LL

Literature and communication

601-FTU-LL

Tutoring in French

COM-002-03

Complementary Course 2

241-1F6-LL

Technical Assistance in Industrial Equipment

241-5F5-LL

Maintenance Management 2

241-7F3-LL

Analysis of hydraulic and pneumatic networks

241-8F4-LL

Optimization of Industrial Equipment
Trend of placement of graduates
A shortage of candidates.
Market requirements
versatility

English an asset

Variable work schedule

Autonomy

Attractive working conditions for many jobs outside the big cities
Conditions of admission
Meet the requirements for admission to college.
Have passed the following high school prerequisites:
Mathematics: Technico-sciences 4th or Natural Sciences 4th or Culture, Society and Technique 5th;

Physics 5th

or Mathematics 068-526 and Physics 054-584.
Work Environments
aluminum smelters

Pulp and paper industries

Manufacturing industries

Forest Industries

Shipyards

SMEs
Investment rate and salary *
In related employment: 96%

Average initial hourly wage: $ 24.40

Average initial annual salary: $ 50,752
* Source: Provincial renewal of college technical training, 2016 survey
Last updated Mar 2020
About the School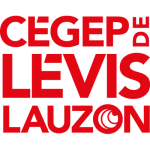 Le Cégep de Lévis-Lauzon (CLL) est un établissement d'enseignement supérieur public offrant 31 programmes d'études de haute qualité, tant préuniversitaires que techniques.
Le Cégep de Lévis-Lauzon (CLL) est un établissement d'enseignement supérieur public offrant 31 programmes d'études de haute qualité, tant préuniversitaires que techniques.
Read less