Program Description
If you have special language needs or if your working hours are not compatible with fixed course schedules, private lessons are the answer:
The course program and schedule are established according to your needs. - You can start or stop the course, and postpone or cancel lessons with a minimum of formality.
Not only your course objective but also your personal learning style will determine the way we teach in order to achieve optimal results.
A free level evaluation and needs analysis are conducted at the beginning of your course and regular assessments will measure your progress throughout the course.
In addition, students enrolled in a private course have unlimited access to the Multimedia Learning Centre at no extra charge. Our MMLC is equipped with computers, videos, and listening exercises as well as a wide range of material for all levels in a variety of languages.
Whether your goal is to survive in the language, to brush up on passive knowledge or use it on a professional level, our qualified teachers are able to meet your needs.
Prices for a 15 hour subscription
1 or 2 participants:
Fr. 1500.-- (Fr. 100. -- per 60 min).
Registration and materials fee: Fr. 100.- per person
Last updated Feb 2018
About the School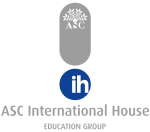 ASC International House (IH) was founded in Geneva in 1974. We are affiliated with the International House World Organisation, a network of 155 language schools in over 53 countries, dedicated
ASC International House (IH) was founded in Geneva in 1974. We are affiliated with the International House World Organisation, a network of 155 language schools in over 53 countries, dedicated
Read less