Program Description
Inclusive financial services providers are undergoing rapid change. Many face increasing competition, tougher regulation or are branching out to embrace new market segments. The Inclusive Finance Summer Academy seeks to equip participants with deep technical know-how across six major themes: Risk Management, Housing Finance, Digital Finance, SME Banking, Rural Finance, and Human Resources. You will visit major German institutions related to your elective and develop a better understanding of current trends in emerging markets and developing economies.
Tracks
Risk Management Track
Housing Finance Track
Human Resources (HR) Track
SME Finance Track
Agricultural Finance Track
Digital Finance Track
Our mission at Frankfurt School – International Advisory Services has always been closely aligned with the UN economic development mandate. The Summer Academy is a unique practitioner platform where you can develop the leadership skills necessary to achieve the UN Sustainable Development Goals (SDGs). Participants will choose between the 6 concentration tracks above and participate in broader exposure sessions every day. There are also crosscutting networking and teambuilding activities as well as field visits related to the five specialized tracks. This year, the CSEF Summer Academy will run in parallel to the other 6 tracks.
Our Summer Academy is designed to provide tangible take-home value: what you learn with us in Frankfurt, you can apply straight away in your own organization. More than 1,000 participants over 20 years can't be wrong – our training is cutting edge, delivered by leading experts in their field. Yet, most important for the great success of our Summer Academies is the profile of the participants. You bring the regional expertise, diversity of backgrounds and the unique practitioner's perspective. Learning from each other is an integral part of our training philosophy. This is your opportunity to stretch your network all around the globe.
Administrative Details
The tuition fee for the training covers all training materials and full-board accommodation in single rooms for the duration of training including meals as well as transportation for site visits.
The Summer Academies are fully tuition-based and not sponsored. Accordingly, participants have to cover the full costs of the training or find a sponsor.
15% Early bird discount available till 31st March! Register Now!
Please click here to register.
Discounts
Please note that we can offer the following discounts:
15% Early Bird discount till 15th April
10% for each institution sending more than one participant to a Summer Academy
10% discount for alumni
Location
The Summer Academy will be held at the Frankfurt School of Finance & Management. Being one of the leading business schools in Germany and Europe, Frankfurt School offers modern facilities for an interactive senior training program. Our training rooms are equipped with the newest technology and the newest media to provide flexibility and quality in our training courses. We have a strong focus on the wellbeing of our guests and course participants, a good training environment, air quality, and modern equipment.
Language
The language of instruction will be English and no translation will be provided.
Last updated Mar 2020
About the School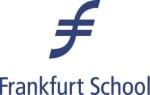 Frankfurt School of Finance & Management is an AACSB, EQUIS and AMBA accredited, research-led business school, covering every aspect of a business, management, banking, and finance.
Frankfurt School of Finance & Management is an AACSB, EQUIS and AMBA accredited, research-led business school, covering every aspect of a business, management, banking, and finance.
Read less