IELTS 21 (IELTS 15 + General English 6)
Home ›
Courses ›
IELTS 21 (IELTS 15 + General English 6)
Program Description
Our IELTS courses are very popular. Many of our students need to take the IELTS test to prove their level of English for study at university. The aim of this course is to fully prepare you for the test so you achieve your best possible result. Most students combine IELTS preparation with General English on IELTS 21.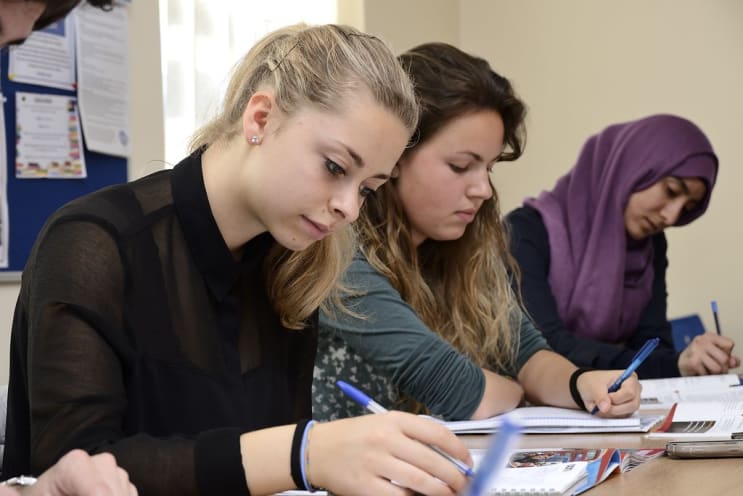 Our Academic Team have the knowledge and experience to help you achieve the IELTS score you need. Our IELTS courses are carefully designed to provide you with the preparation and practice you need to succeed. You will be taught exam techniques and strategies for each of the tasks you will meet in the test. The IELTS test has the following parts:
Listening
Reading
Writing
Speaking
Our IELTS teachers use a published course book throughout the course. You will be given a course book for each IELTS level you study at. You will be expected to complete 1-2 hours of homework per day.
In addition to your lessons, you can also visit our IELTS study centre for additional practice sessions at no extra cost. Our teachers are available to give you extra help in the study centre from 3 pm – 4 pm, Monday – Thursday.
The average progress rate of our students varies according to level, ability, determination and the amount of time spent on homework and self-study. Generally, we advise 8 – 10 weeks study to increase your IELTS score by 0.5 band.
Liverpool School of English is not an IELTS test centre. Our students take their IELTS test a test centre in Manchester (for UKVI) or at The University of Liverpool (Academic or General Training). We will help you book your IELTS test.
If you want to study at a UK university, our Director of Academic English is also able to provide you with information and advice to help you choose and apply for your university course.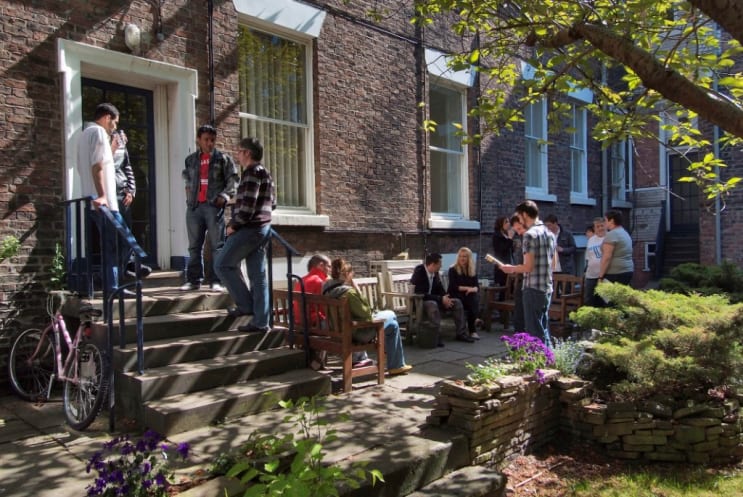 General English
General English is our most popular course. Its aim is to improve all areas of your English language competence: speaking, listening, reading, writing, grammar, vocabulary and pronunciation.
Our Academic Team carefully select course materials to ensure lessons are relevant and interesting to our students. You will be given a course book on the first day of your course and a new course book each time you move up a level.
Our teachers use the communicative approach to deliver learner-centred lessons which are dynamic and engaging. Lessons focus on both accuracy and fluency. You will develop your ability to communicate confidently in real-life situations.
Our teachers ensure that each lesson has clear learning outcomes. You will have a short review test each week. Longer progress tests are monthly. After each progress test, you will have a 1:1 tutorial with your teacher. In this tutorial you will develop your Individual Action Plan, this helps to ensure your English improves as much as possible and you succeed in achieving your goals. After each tutorial, you will receive a progress report from your teacher.
At the end of your course, you can take an exit test. You will then be able to compare your placement test results with your exit test results to see how much you have improved.
We also offer part-time IELTS preparation courses with GE6 or GE10 lessons per week.
Taking the IELTS Test
Liverpool School of English is not an IELTS test centre. We can help you book your test, but you will need to go to an IELTS test centre to take the exam. Examination fees are approximately £160 – £200 and subject to change. There are two types of academic IELTS tests; the 'IELTS UKVI' test and the 'Academic IELTS (non-SELT)' test.
IELTS UKVI
This is a SELT (Secure English Language Test). Non- EU students who are applying for a Tier 4 student visa should take this test. Students applying for university pre-sessional courses will also need to take this IELTS test. This test must be taken at a SELT approved centre. You can take the IELTS UKVI at a test centre in Manchester. This is approximately 1 hour away by train.
Academic IELTS (non-SELT)
This IELTS is accepted by the majority of UK universities. You should, however, always check with the university you are planning to study at. You can take the Academic IELTS at the test centre at The University of Liverpool. This is just a short walk from the school. The tests are offered once or twice each month on a Saturday.
Key Facts
Course Dates: Start any Monday
Course Duration: Minimum 1 week. Maximum 1 year.
Levels:
IELTS 21: Intermediate-Advanced
(CEFR B1 – C1)
Lessons/Hours per week:
IELTS 21: 21 lessons/19 hours 15 minutes
Lesson Length: 55 minutes
Maximum Class Size: 15 students
Minimum Age: 16 years (Written parental consent is required for students aged under 18 years)
Visa Requirements:
Short-Term Study Visa or Tier 4 Visa
Examination Fees (subject to change):
IELTS (UKVI) £200
IELTS (Academic or General Training) £150
These are not included in your course fees.
Prices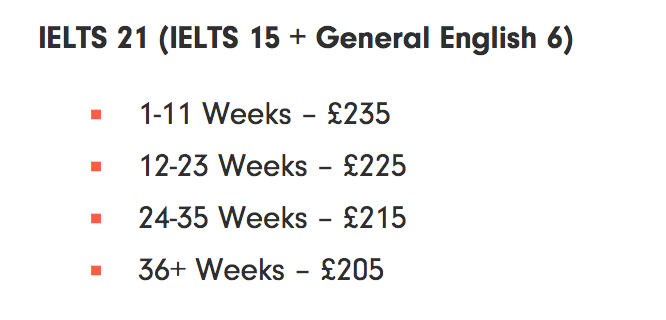 Last updated Apr 2019
About the School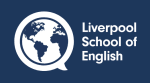 Liverpool School of English is the largest and longest established language school in the wonderful, world-famous city of Liverpool.
Liverpool School of English is the largest and longest established language school in the wonderful, world-famous city of Liverpool.
Read less