Hybrid StartUp Internship Dublin
Program Description
Join us for a unique 28 Day Hybrid StartUp Internship and develop your creativity, initiative and leadership skills by learning about business startup at one of the city's most innovative cowork spaces. Invest In Your Future Learn an entrepreneurial mindset and become ultra-employable. Travel To Dublin Join Facebook and Google in one of Europe's most entrepreneurial capitals. Hybrid Internship A blend of study abroad and work experience in a startup environment.
The Hybrid 'StartUp' Internship
We believe Internship Programs should be more than just work experience, that's why we've developed our unique Hybrid StartUp Internship to focus on developing key employability skills through the world of StartUps. Our innovative program blends work experience at one of the most entrepreneurial cowork spaces in Dublin with practical training on how to create a feasible business idea and take it to market with minimal risk and investment. With personal mentorship, hands-on training and excellent feedback you can trust us to deliver a program that's perfect for you.
What's a Hybrid StartUp Internship?
At Corkscrew we feel that Internship providers have a commitment to develop interns to their full capacity and that the experience is more than just an organisations name on a resume. Since 2011 we have been developing a unique program that uses practical work experience and startup training to best develop participants professional and personal attributes within entrepreneurial environments. We want to show you that starting a business is for everyone. The vital skills that you learn when starting a business venture can be applied into all aspects of working life, no matter whether you're bound for employment, education or entrepreneurship.
The StartUp Training
Our unique EU accredited StartUp Training Program takes you through an entrepreneurial journey from how to spark that initial creative idea to testing it's business feasibility and kickstarting with minimal resources. We use the latest concepts and theories with practical challenges to develop the core skills of a startup professional including Creative Problem Solving, Initiative and Leadership Skills. The StartUp training is the perfect introduction into the world of entrepreneurship and will introduce you into the unique and innovative world of Corkscrew Thinking.
The Work Experience
Real time work experience is the most critical element of traditional internships, so on our Hybrid StartUp Internships we make sure that you ditch the photocopying and only work on key business projects for our selected businesses. As all businesses are residents at the selected cowork location you'll get the opportunity to not only work with your selected business, but also network with business owners and entrepreneurs from a range of industries and sectors from finance to fashion.
The Coworking Space
For anything to grow and blossom you need the perfect environment, that's why we have made the decision to run all of our unique Hybrid StartUp Internships from innovative cowork spaces in some of the worlds most entrepreneurial cities. The diversity of residents and energy from the selected coworking spaces provides the ideal location to stimulate creative thinking and startup opportunities whilst on the program. You will get the chance to network and learn from experienced entrepreneurs and business professionals across varied sectors.
In Your Free Time
Outside of the program, our participants often like to combine their experience with visits and experiences across Ireland. While you'll be working hard on creative challenges during the week, remember that the weekends are your own and you are free to travel wherever you like. Whatever you decide on, the Corkscrew mentors are happy to help out with any travel plans you make. So why not take some time out and experience the best of Irish culture?
Program Statistics
28 Day Hybrid StartUp Internship Abroad in Dublin, Ireland
Suitable for any person with an interest in entrepreneurship and business startup
Learn the vital skills needed for employment, entrepreneurship and further education
Suitable for any career focus including hospitality, business, tourism, HR and marketing
Our past participants have given us overwhelmingly positive feedback and an overall experience rating of 98.3%
Long term support available for those going into entrepreneurship
A fun and worthwhile travel experience for candidates of all backgrounds
StartUp Training Camp
Each day of the Hybrid StartUp Internship will bring new challenges and practical experiences through The Startup Training elements including a range of different activities, games, workshops, presentations and other creative exercises to get you thinking and learning effectively. The approach we take is to provide as much practical experience with business as we can and we take a very unique approach to other business courses. Some exercises will be lead by the mentor, while others carry a heavy emphasis on group and self learning. Be prepared to try new things, make mistakes and learn a lot along the way!
The Work Experience
On any form of Internship relevant work experience is a vital part of the learning and development process, on our Hybrid StartUp Internship we hand pick cowork residents for project work that will challenge participants in a real world experience. We have removed the photocopying, coffee making and general office duties normally assigned to interns and replaced them with client project work that provides tangible work experience for your resume. You will work in small teams over the 4 weeks on a consultancy basis for your selected client providing a real sense of ownership of the work you complete.
What You'll Develop
Consulting Experience Learn how to work with a client from developing strong business connections to understanding the key elements of their business. You'll improve confidence in dealing with experienced business professionals and improve networking abilities. Project Management Learn fundamental business project management skills including planning, time management, communication and working to deadlines. Technical Skills Learn a range of technical skills needed to fulfil the real time work project from analysing competitors and customer targets to developing and advising on SEO and online marketing campaigns. Resume and Self Brand Improve your professional skill set and learn vital employability and networking techniques that will help you stand out from the competition including boosting your resume and understanding how to promote your self-brand.
Last updated Nov 2017
About the School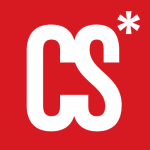 Let's Create Your Future, Together We're Corkscrew, an internship provider and a business startup school all rolled into one. We believe in helping people do better, both in their personal and profess ... Read More
Let's Create Your Future, Together We're Corkscrew, an internship provider and a business startup school all rolled into one. We believe in helping people do better, both in their personal and professional lives. Keep learning, stay hungry. Corkscrew are an innovative provider of internships and business startup programs located all over the world. We're based in the vibrant city of Exeter, UK, and our focus is clear. We want to create the best opportunities for personal and professional development on the market.
Read less