Human Performance Improvement (ASTD HPI Certificate Program)
Home ›
Human Performance Improvement (ASTD HPI Certificate Program)
Program Description
Why HPI?

If you look at the plethora of research, books and seminars on leadership, training, teambuilding, customer service, organizational development and ROI—the thread that ties them together is Human Performance.
So why not start with Human Performance Improvement? Whether you are a CEO, VP, middle manager, HR or Training Director—you need to understand performance issues and intervention. ASTD developed the Human Performance Improvement (HPI) certificate program for HR managers, trainers and consultants who want to be HPI practitioners, but its power extends beyond those areas of the corporate world.
Why Earn Your HPI Certificate?
It could be the best thing you ever do for your career! ASTD developed the HPI curriculum as a benchmark for training and development professionals. Completion of the five-course curriculum gives you an ASTD HPI Certificate, recognized nationally and internationally. This intensive program also carries the SHRM Stamp of Approval for re-certification credits and ISPI will accept part as preparation for their national Human Performance Technologist certification.
HPI offers tools and techniques you can apply immediately—that will allow you to move to your place at the corporate management table with extensive problem-solving skills and the ability to identify what needs to happen to improve performance and increase the bottom line.
all five programs
Human Performance Improvement in the Workplace: which ought to be mandatory for every business owner, manager, HR staff, training director and business consultant. It offers a blending of development theories, and outlines a process for dealing with performance problems in any organization.
Note: This course is a prerequisite for all other courses.
Analyzing Human Performance: gives you the analysis tools to evaluate the difference between mediocre and top performers and create interventions that move more people to the top. You can measure that success.
Evaluating Performance Improvement Interventions: helps you assess evaluation theories and processes you already know and use, and will show you how they apply to the HPI process.
Selecting and Managing Interventions: teaches how to link root causes to interventions that fall in one of six categories -- knowledge, information, physical resources, structure/process, motives, or wellness.
Transitioning to Human Performance Improvement: is a hands-on program to equip you with skills to gauge your organization's readiness for change, You will create a transition plan that, when put into action, will create an environment that supports the ideals of the HPI movement.


Last updated Dec 2017
About the School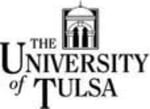 The College of Business Administration focuses on flexible programs which meet the needs of its students while providing graduates that meet the needs of the business and healthcare communities. To m ... Read More
The College of Business Administration focuses on flexible programs which meet the needs of its students while providing graduates that meet the needs of the business and healthcare communities. To meet the needs of its students and corporate partners, the future employers of TU graduates and the College of Business Administration formed an Executive Advisory Board made up of corporate leaders who serve as a nationwide resource for faculty and students. These top executives provide the college's leadership with personal insight and advice on how successful national and international companies operate, and what kind of business graduates make the grade in their organizations. With their assistance and guidance, the College continues to develop flexible programs that can be modified as new technology and market developments force companies to rethink how they do business. College Highlights The College of Business Administration at The University of Tulsa offers both business and health science degrees. Students can choose from a wide range of degree programs that are flexible enough to be tailored to the interests of the individual student while providing students with the competitive edge needed to succeed in our rapidly changing world. The college provides an atmosphere that encourages individual success and programs that are innovative and revised as employers' needs change. All college programs are fully accredited by the premier accrediting body for each area of study. The college now offers two accredited online masters programs, the Master of Taxation (MTAX) and the MBA Online, as well as a traditional on-campus MBA, a Master of Science in Finance and three joint graduate programs. The Williams Risk Management Center provides our students with a lifelike laboratory (complete with stock ticker boards, extensive financial databases, Bloomberg terminals, computers, and computer software) where students can apply and extend the knowledge they have gained in the classroom. Our internationally recognized faculty is committed to providing their students with the best educational experience possible by sharing their talents, interests, knowledge, and vision with the students in and out of the classroom. Students have many opportunities to participate in research projects. One such opportunity is through the Tulsa Undergraduate Research Challenge (TURC) program. Many student internships are arranged each year. These working programs provide students with the opportunity to gain real-world experience and often lead to permanent employment after graduation. Our low student-faculty ratio of 11-1 and small class sizes (on average 19 students per class) give students an incredible opportunity to work closely with professors and instructors in and out of the classroom. TU is the co-founder of the business enterprise school in Zelenograd, Russia. All business and health science students have opportunities to study abroad and participate in international study experiences. In addition, the college offers an undergraduate International Business and Language degree. To enhance our students' educational experience, as well as build skills and confidence, the College provides labs to enhance student learning. The Student Investment Fund provides students with an opportunity to invest real money in an environment similar to that of an investment management firm. Students may participate in a large variety of student organizations that supplement their coursework while providing community service and professional networking opportunities The Center for Executive & Professional Development provides a variety of professional development programs for corporate clients and individuals. In addition, the Center creates customized programs on a broad range of topics for their corporate clients.The Family-Owned Business Institute is the only resource center of its kind in the region. The institute offers programs to meet the needs of multigenerational family businesses and a specialized management degree focusing on family-owned business issues. The Genave King Rogers Business Law Center supports a specialized management degree focusing on business law and provides resources for both our on-campus and Tulsa business communities. Friends of Finance is a professional organization that brings leading executives to the TU campus to share their knowledge and explores important business issues.
Read less