Program Description
Out team has more than ten years' experience in delivering on-line courses in trading and financial markets, so in these Coronavirus-restricted times, this may be an ideal time to take the opportunity to develop your trading skills and financial markets understanding. Our physical trading floor is not open for the time being (due to the virus), but our tutors are available 10 hours a day online to provide help and advice to all students about every aspect of our courses.
How to Manage Your Money
This is a two-day course that will teach participants a various ways to manage their money and the benefits you can gain from this.
Whether you're searching for the next best thing to invest in, seeking advice on estate management, need a valuation for your firm or simply wish to get ready for retirement planning, London School of Business and Finance will provide you with all the financial tools you need.
Our tutors are renowned within this field and only teach contemporary knowledge to ensure that you reach your financial goals. Equity investment, wealth management, tax planning so you get the most out of your investments, fund management, offshore assets and building a portfolio are just some of the things covered on this programme.
At different times of your life, you need to make your money work in different ways and there are various investment styles that we'll teach you about, as well as the work of different financial professionals, so you can get the most accurate information. You will also learn how to implement recommended financial management techniques and how to manage the risks that come with this. Sign up for the course today and study with us in the heart of central London. We provide a real trading platform so you can gain skills under realistic conditions. Lecturers will also incorporate case studies within classes to enhance the learning experience and make it more interactive. Upon successful course completion, you'll be much more confident in your handling of finances and will gain new skills to help amplify your income greatly. Whatever your investment goals, the London Academy of Trading will help get you there.
Course Requirements
Entry requirements for all LAT programmes:
A completed and signed application form
A copy of your passport/proof of ID/Birth Certificate
Entry requirements for all LAT programmes of two weeks or more:
A scanned copy of a recent passport-sized colour photograph
Proof of education qualifications
Proof of English proficiency, if required
Note: All documents are to be provided in English. Where documents are not in English, you will also need to provide a certified translation of any such documents.
International Students
Scanned copies of your diplomas and certified translation
Scanned copies of your certified transcripts
Proof of English language proficiency IELTS 5.5 or equivalents
Candidates who studied an undergraduate degree in the medium of English in a majority English-speaking country can provide a letter from their university confirming this as evidence of their English proficiency.
All other students:
A minimum level 3 qualification or an interview with our Academic Dean, Paddy Osborn Fully completed LAT application form
Intake
Every Month
Last updated Mar 2020
About the School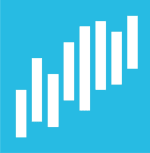 Established in 2010, the London Academy of Trading (LAT) has provided training for thousands of individuals wishing to enhance their knowledge of financial markets and to develop their skills in tradi ... Read More
Established in 2010, the London Academy of Trading (LAT) has provided training for thousands of individuals wishing to enhance their knowledge of financial markets and to develop their skills in trading. The academy is accredited by the British Accreditation Council (BAC), which enables international students to study at LAT in London on Short-Term Study Visas (STSV). As a result, we have taught students from over 60 countries in the last 12 months.
Read less