Program Description
As the tourism industry continues to expand and develop internationally and with the Canadian tourism market on the rise, there is a growing demand for educated and experienced hospitality managers. The 1-Year Hotel Management Diploma Program is designed to help students fulfill this demand by providing them with both practical experience and academic training, helping form a solid foundation for a promising and successful executive level hospitality career.
The program consists of 12 management courses that are based on the curriculum of the internationally recognized Educational Institute of American Hotel and Lodging Association. In addition, EHMC offers complex, practical and enriching workshops and supplemental courses to further develop the executive level skills of our students. Professional business writing, social etiquette, resume building, networking skills and business plan development are examples of topics covered in these programs. As an example, students develop business plans, financial forecasts, marketing plans and competition analyses for selected hotel and restaurant operations. When they graduate from our program, they will be ready to become a valued member of any senior management team.
It is the combination of the AHLA curriculum, executive workshops and the in-depth experiences of our instructors that sets Executive Hotel Management College students above all others; best preparing them for their practicum placement and a rewarding career in Hotel Management.
Program Benefits At EHMC, we offer rolling admission, allowing students to join the program every three weeks. This system enables students to learn from each other as well as adding diversity and a wider range of experience to the classroom. EHMC takes pride in providing students with only highly qualified Executive Level instructors with at least 10 years of successful hotel management experience.
Students typically spend half the day in the classroom, while spending the other half applying those academic skills in a practical setting. Executive Hotel Management College is the only hospitality school operating in partnership with a major hotel chain. Mayfair Hotels and Resorts own and operate leading hotels and resorts providing a wide range of opportunities for practicum placements. Students will learn first-hand the managerial and supervisorial responsibilities in all primary hotel departments. EHMC works very closely with both the student and our hotel partners to gauge the best fit and placement for students. Based on skill-level, goals and interest, students will have the opportunity to move through various departments and hotels within the Mayfair Hotel and Resort group and other leading hotel companies.
Last updated Jan 2018
About the School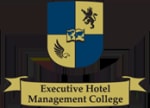 At EHMC, we specialize in Training current and new Hospitality Professionals through Workshops, Work Placements, Classroom Training and Industry Events.
At EHMC, we specialize in Training current and new Hospitality Professionals through Workshops, Work Placements, Classroom Training and Industry Events.
Read less