Hockey and Netball Summer Courses
Program Description
Saints Sport manages all sport and fitness related activities, services and facilities at the University of St Andrews and is a partnership between the Department of Sport and the Athletic Union. We pride ourselves on our students' ability to excel both in their academic and sporting endeavours and hold the student experience as a cornerstone of our strategy.
At Saints Sport we are committed to developing the perfect environment for the pursuit of excellence, enhancing student experience and personal development through involvement in sport and increasing engagement in sport within and outwith the University. Each strand of our programme helps us to work towards our goal and provides the best possible springboard for our graduates into the world, to help develop our staff and provide opportunities for our community.
Sport at the University of St Andrews is not just a game; it is the foundation for a successful and rewarding life, in which our graduates strive ever to excel.
OUR VISION - the Saints Experience
"To create a special sporting environment providing the best possible support and opportunities, enabling everyone to realise their own goals, create their fondest memories, form their strongest friendships and have the best university experience because of their engagement with Saints Sport."
OUR MISSION - creating Saints for life
"To encourage and support everyone at every level no matter of ability or sporting aspirations, enabling them to harness their full potential and be the best they can be."
Summer Hockey Camp
The University of St Andrews Summer Sports Programmes offer students aged 13 to 17 the opportunity to experience University Campus life in a fun and friendly environment. The first residential camp ran in 2017 and was thoroughly enjoyed by all participants; it was a great way for people to engage in sport.
During their time in St Andrews, students will become familiar with the town and the staff at the University in their chosen sport. If a student wants further information on the potential to study and play sport at St Andrews then staff will be more than happy to facilitate this. The University is ranked 1st in Scotland and 3rd in the UK (Guardian University Guide 2018, Times and Sunday Times University Guide 2017).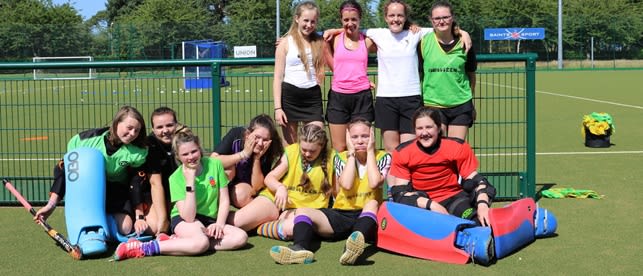 Our brand new dedicated Strength and Conditioning Suite opened in December 2016 and provides a private space for teams to train undisturbed away from our regular gym users. Featuring five lifting stations, a three-lane plyometric track and designated 'rehab zone', the new performance suite will also offer video analysis technology.
Coaches
While we cannot confirm all coaches in advance as some of the coaches continue to play at International Level, there are several coaches that have been involved in other programmes at the University.
Coaches for 2017 included Gavin Byers, current Scotland International who also plays for Grove Menzieshill HC and our own Director of Hockey, Jamie Carnegie, will also coach at all summer camps. Jamie has previously coached Scotland U16 Boys and Girls Squads, Scottish Student Sport Representative teams, Won Scottish Hockey Coach of the Year in 2014 and was the Manager for the Men's National Team in 2015.
We hope to add further players with International experience to our coaching staff, but this all depends on selection for International tournaments.
Netball Camps
Saints Netball
The University of St Andrews Netball Club is one of the most progressive and dynamic clubs at the University. It recently won the club of the Year 2017 accolade at the prestigious Saints Sports Awards. The Netball Club is growing year on year, and it's a dominant force in Scottish Student Netball.
The Club benefits from use of the new state of the art sports facilities at the University, and we look forward to welcoming you to experience life as a Saints Netballer. Saints Netball is delighted to offer, for the very first time, the opportunity for players, of all levels of experience, to attend a Netball Camp at The University of St Andrews.
Calling all keen netballers
Immerse yourself in University life whilst experiencing a netball camp which will develop your technical and tactical understanding of the game in a fun and progressive environment.
The netball programme will focus on attacking and defensive play, whilst developing you individually as a player and as part of a unit on court. There will be plenty of match play as well as opportunities to improve your general skills and fitness. Senior Players will have access to the Strength and Conditioning Suite, video analysis and other fun activities.
The netball camp will run alongside other sports camps and there will be plenty of opportunities to meet other like-minded athletes. There is also some time away from the netball court to have some fun, meet some friends and get to see St Andrews and the surrounding areas.
Who is the camp for?
There is something for everyone at Saints Netball Camps. Regardless of your experience of netball, select the camp suitable for your age group and the Saints Netball coaches will work with you to ensure you get the most from the experience.
Coaches
The camps will be led by the University's Director of Netball, Heather Gaunt, who will be supported by additional qualified and experienced netball coaches. The full coaching line up for the camps will be announced soon.
You will get a flavour of what it's like to be a Saints Netballer through this exciting and fun netball programme.
Team Building
Since the last camp a new climbing wall has been completed and should players want to take part in some climbing, they will be more than welcome!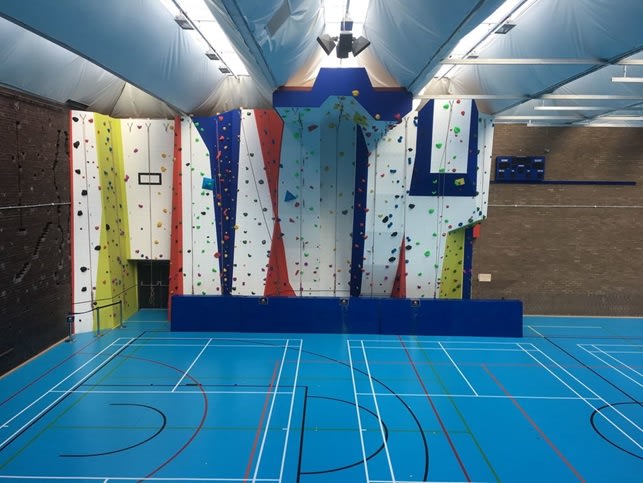 Accommodation
This year the players will be staying in David Russell Apartments (DRA) with en-suite rooms and easy access to town and the sports centre. All food for the week is included in the cost of the camp and DRA also has a bigger social area that will be used throughout the week for the social programme. Each flat of five rooms has its own kitchen and lounge.
Camp fees
The fees for the residential Hockey and Netball Summer Camps 2018 have been set at £425.
Camp costs include:
Accommodation
Full board
Pitch sessions with experienced coaches
University campus experience
Evening Social programme

Talent Show
Trips to St Andrews

Climbing wall session
Gym Session with UK Strength and Conditioning Accredited Coach
Camp T-shirt
Camps can also be attended on a non-residential basis at a cost of £225.
Contact information
Hockey
Our Residential Camp will run from the 23rd of July through to the 27th of July. For more information, please email Jamie.carnegie@st-andrews.ac.uk.
Netball
For more information on the Saints Netball Camp programme, please contact Heather Gaunt, Director of Netball, at hg34@st-andrews.ac.uk or telephone Heather at the Sports Centre on 01334462190.
Last updated Feb 2018
About the School

The International Summer Programme offers the unique opportunity to experience courses taught in the Scottish academic tradition by current University faculty.
The International Summer Programme offers the unique opportunity to experience courses taught in the Scottish academic tradition by current University faculty.
Read less