High School Program in Brazil
Program Description
What?
The High School Program in Brazil (Programa de Ensino Médio no Brasil), launched in 2001, offers young students from all over the world the opportunity of living a special experience of cultural exchange in Brazil.
Duration and Program Start
You can chose to study in Brazil for one term (3 months), one semester (5 months) or one full academic year (10 months). You can start your program either in mid/late January or late July. Brazilian academic year starts in Mid January and finishes in the end of November/ beginning of December, with holidays in July and December/January.
Why?
You will study in a friendly school atmosphere, live with a local host family, learn Portuguese, make lifetime friends and improve respect and appreciation for a different culture. You will enjoy the easy-going Brazilian way of life and find out how simple it is to make friends, while you grow more mature and learn new perspectives about the world.
Get ready for a an unforgettable experience!
Who?
In order to join the Program, you must meet the following requirements:
be between 14 to 18 years-old (at the time of entering Brazil)
attend High School in home country or have finished last year of High School no more than one semester before traveling to Brazil
have good academic performance
be in good health and have the personal skills to live an intercultural experience (such as responsibility, flexibility, and open-mindedness)
the student him/herself should decide to take part in the program
Nationalities
We have welcomed students from different countries and nationalities: USA, Canada, Germany, Argentina, Sweden, Norway, Denmark, Finland, Poland, Switzerland, Colombia, Ecuador, Austria, Belgium, and Slovakia. The diversity of nationalities increases every year.
How?
School
The Brazilian education system is divided into three levels: Elementary (Ensino Fundamental), Secondary (Ensino Médio), including technical and vocational education, and Higher education (Ensino Superior), undergraduate and graduate.
Secondary education curriculum consists of three great knowledge fields: Language, Codes and their technologies (Portuguese language, Modern foreign language, Arts and Physical education); Nature sciences, Mathematics and their technologies (Physics, Chemistry, Biology, and Mathematics); and Humans Sciences and their technologies (Geography, History, Philosophy, and Sociology).
Students are grouped in classes by grade, age and, in some cases, level of achievement. Achievement is assessed based on exams and minimum attendance. In Brazil, schools can be public or private. The federal public and the private schools offer the best quality education. VIA MUNDO places students in private schools and federal public institutes, all of them recognized by their good level of education and structure. Schools work in shifts (either morning or afternoon).
Accommodation
You will be hosted with a carefully selected Brazilian family, where you will have your daily basic meals and share daily life and routine. This way you will immerse in the Brazilian culture and live the daily life of a Brazilian student. Brazilian culture is very family-oriented and it is common to spend the weekends with the extended family at the beach, preparing barbecue, celebrating a birthday, enjoying a movie at home, travelling etc.
Local Coordinator
Throughout the Program, you will be assisted by a Local Coordinator, who will give you full support and guidance. In case of any emergency, you may call our 24/7 emergency phone.
More info
Welcome Orientation and Portuguese Studies
Upon arrival in Brazil, you will attend a Welcome Orientation together with other students from different countries. During the Orientation activities, you will learn about the program, some of the main cultural differences, challenges of the experience and ways to deal with them.
As a special feature of the Program, you will attend an Intensive Portuguese Course in order to learn the basics to start communicating in school and with your host family and friends. Portuguese language is taught by qualified teachers and studied through a specific method of Portuguese as a Foreign Language.
Following the Intensive Course, you will be offered a Regular Portuguese Course with weekly classes during the first term/semester of the Program.
Optional Trips and Activities
Throughout the program, there will be organized activities based on your interest. These activities include culture, sports, leisure or social projects/events, such as: dancing lessons, soccer, beach volleyball, kite surf, Capoeira, social projects, percussion workshops, visits to the historical center, museums etc.
In addition, Via Mundo organizes special trips to fantastic destinations around Brazil such as: Rio de Janeiro; the Amazon Forest; the Northeastern coast; among others.
Football Training
Students interested in outdoor football can also supplement their program with football practice.
Application Process
You must fill out the Application Form through a partner agency in home country or directly with Via Mundo's office (in case there is not a partner agency in your home country). After receiving the Application Form, the Program team will review it, check for pending information and issue acceptance and placement letters for visa purposes.
Visa Application
Brazilian government requires a temporary visa for studies in the country. Visa requirements must be confirmed at a Brazilian Consulate/Embassy in your home country. Via Mundo will issue some of the necessary documents for visa application and send them to its partner agency or to you in advance.
Last updated June 2019
About the School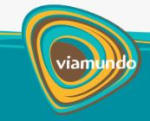 Via Mundo is a Brazilian organization specialized in cultural educational and work trips and programs. It is based in São Luís, Maranhão, Brazil, and was founded in 1999 from the necessity of intensif ... Read More
Via Mundo is a Brazilian organization specialized in cultural educational and work trips and programs. It is based in São Luís, Maranhão, Brazil, and was founded in 1999 from the necessity of intensifying the activity of intercultural exchange as well as of promoting Brazil and its Northeastern region as educational and tourist destinations.
Read less