Program Description
Overview
Our high school completion diploma (BTEC Level 2 in Business), awarded by Pearson, the world's largest learning company, offers you a perfect point of entry to a professional business role. The practical application of the qualification gives you the opportunity to practically apply the academic skills you will be learning. As part of the course, you will begin to understand the extent of the business world and start to develop an interest in a specific field within a business.
Optional units have been carefully chosen to allow you to further expand your expertise in specific areas in preparation for your future academic qualifications as well as your career. Topics such as branding and promotion will develop your creative skills, while modules focused on customer service will emphasis on interpersonal capabilities.


Why Should You Take This Course?
Our high school completion diploma is designed to equip young learners aged 16 and above with practical skills in different areas of Business.
As parents, we understand your concerns about providing the best possible education for your child. Our qualifications are awarded by Pearson which ensures that your child can transfer to more than 200 universities globally to complete their education.
Starting at AED 24,000/ -, our tuition fees are tailored to suit the finances of the majority of households.

Why Study With UKCBC?
We have been delivering vocational qualifications in the UK since 2001
Our state-of-the-art campus is located in the heart of Dubai International Academic City (DIAC) which is easily accessible by all major modes of transport.
Practical application of concepts through engaging projects from industry equipping you with employable skills.
Affordable tuition fees with partial scholarships & bursaries available.

Course Assessments
The high school completion diploma is divided into several assessment units. Therefore, the course includes an internally and externally assessed financial module which prepares you for further financial study. You will receive direct feedback on your writing style, accuracy and research skill.
Additionally, you will be encouraged to engage with local businesses and industry experts, different modules will be delivered through tasks such as presentations, simulated working environments, and case studies. This will allow you to start professional dialogues in preparation for your future career while completing internal assessments.

Progression
After finishing the high school completion diploma, you can progress to various level 3 qualifications. Get in contact with the UKCBC admissions teams for more information regarding academic progression.

Course Structure
As a BTEC Level 2 in business student, you must complete 360 guided learning hours (GLH): Each module is equal to 80 GLH.

Core Modules
Qualification Credit Value: 60 credit value
Total Number of Units: 12 units
4 mandatory units
8 optional specialist units

Mandatory Units
Business Purposes
Business Organizations
Financial Forecasting for Business
People in Organizations

Specialist Units
Providing Business Support
Business Communication through Documentation
Training and Employment in Business
Bookkeeping for Business
Working in Business Teams
The Marketing Plan
Sourcing and Buying in the Supply Chain
Transport, Distribution and the Storage of Goods within the Logistics Industry
*modules subject to change


Entry Requirements
Students must demonstrate evidence of numeracy and literacy skills through last studied high school report.
Work experience demonstrated through an updated resume (for working professionals).
Additional English language proficiency may apply where the medium of teaching is not English

Tuition Fees
AED 24,000** (inclusive of VAT)
**Additional awarding body registration fees may apply.
For more details on the tuition fees, please contact the UKCBC Dubai team at admissions@ukcbc.ac.ae
Last updated Jan 2020
About the School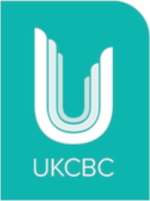 The UK College of Business and Computing (UKCBC) is a higher education provider based in London. Since opening, our aim has been to help add professional value to each and every student that studies w ... Read More
The UK College of Business and Computing (UKCBC) is a higher education provider based in London. Since opening, our aim has been to help add professional value to each and every student that studies with us. Our lecturers have years of experience delivering high-quality teaching, and each course has been developed to give students the skills they need to succeed in their chosen profession. We're an adaptive, welcoming institution that cares about the needs of our students.
Read less