Graphic Design and Visual Communication Summer Course
Home ›
Graphic Design and Visual Communication Summer Course
Read more about this program on the school's website
Program Description
About
27th July-7th August 2020
Through a combination of theory, workshops, and practical projects, you'll be introduced to the fundamentals of design including line, tone, colour theory, layout design, composition, type and image across digital and paper-based formats. With an emphasis on ideas-based problem solving, you'll develop your critical awareness of visual communication and tackle typographic and design projects. You'll also explore a variety of illustration methods and techniques to enhance your understanding of the design process and effectively communicate ideas in 2D and 3D forms.
You'll enhance your abilities, confidence and understanding of photography in a range of creative contexts with the opportunity to explore composition, subject matter and lighting with a variety of photographic equipment, accessories and image editing software. You'll look also at social, historical and theoretical issues surrounding visual communication, learning how to best create a story, respond to a professional brief and develop your own signature photographic style.
This course is ideal for anyone looking to develop their skills in typography, poster, editorial and digital design or simply to study the effective use of visual design within the communication.
Course Aims
The course aims to:
Enhance your knowledge of all graphic design practices.
Develop your understanding of different influences and styles and media.
Give you the opportunity to explore the importance of graphic design in branding, marketing, advertising and packaging.
Foster your capabilities to plan, layout and realise any kind of publicity.
Teach the professional use of Adobe Illustrator, Photoshop and InDesign.
Enhance your ability to visually communicate your ideas and develop your visual voice.
Provide expert support and enable you to increase your confidence through feedback in discussions with the tutor and the group.
Provide you with the essential skills to move into the professional arena or apply for FE/HE enhanced studies.
Course Materials and Resources
All course materials, equipment and course trips are included in the course fee.
Students will be taught in professional art and design studios and digital suites, with access to our library and online resources.
Course Outcomes and Assessments
Work produced during the course will be collated into a digital journal for students to add to their portfolio or for future development.
All students with 100% course attendance will be issued with an official Summer Course Certificate detailing course contents and study hours.
Residential Programme
Our Residential Programme is a popular option for the majority of our summer course students, offering good value for money and the chance for them to further experience living as an AUB student in our town centre student accommodation. Accommodation is allocated on a first-come-first-served basis and is very popular. We highly recommend students who are joining our Summer Courses for 2019 book their summer accommodation as soon as possible to guarantee it.
Summer Residential programme includes:
(for all two and three-week summer courses)
Single study bedroom with private ensuite bathroom, in AUB's town centre Halls of Residence.
Halls of Residence Wi-Fi.
Half board meals: breakfast and lunch provided on campus, Monday-Friday.
Daily private shuttle bus transfers to campus.
24-hour on-site security staff and live-in AUB residential staff.
Programme of social activities in evenings.
Weekend day trip to London.
Access to shared kitchens and cooking facilities for evening meals.
Laundry facilities, student social common room.
Last updated Feb 2020
About the School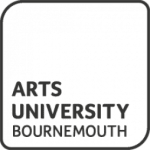 We are a specialised arts university with an excellent reputation. These highly practical Summer Courses allow you to explore a range of approaches to creative thinking and making in a variety of art ... Read More
We are a specialised arts university with an excellent reputation. These highly practical Summer Courses allow you to explore a range of approaches to creative thinking and making in a variety of art forms.
Read less