Graduate Diploma Art & Design (Fashion & Textiles)
Home ›
Graduate Diploma Art & Design (Fashion & Textiles)
Program Description
Study at the World's number one ranked art and design university for six consecutive years (2015-2020) in the QS World University Subject Rankings.
About the Programme
The programme is interdisciplinary in nature, mirroring the experience of Master's study at the RCA, however on the Graduate Diploma you'll be invited to select a specialism at enrolment from the following areas: Communication; Fine Art; Humanities; Fashion & Textiles, and Product, Interiors & Spatial Design.
Subject to availability, all students passing the programme with Distinction are guaranteed entry to MA and MRes programmes that reflect their specialism of study on the Graduate Diploma.
All other students passing the programme will be guaranteed consideration for MA and MRes programmes of their choice. Entry to the our programmes is conditional on students meeting postgraduate English-language requirements demonstrated by an additional IELTS test or equivalent.
Graduate Diploma Art & Design from the Royal College of Art on Vimeo.
Programme Description
The Graduate Diploma consists of two blocks of 15-week study, with the first block including an introduction to specialist study at Master's level in art and design and leading towards further and more in-depth study, practice and portfolio development in the second block.
The first part is a theme-based introduction to the specialist study of art and design, and the various study options available in the field. You'll also be introduced to the kinds of learning methods that students are likely to encounter in the study of art and design.
The second part of the programme will enable you to focus in more depth on the preparation of a body of work and a portfolio.
Entry Requirements
Prospective Diploma in Art & Design applicants are likely to be:
Those who have the required educational background to go on to Master's study, but who require greater proficiency in the English language.
Those who do not have an undergraduate background in art and design, but who can demonstrate potential in their chosen discipline of study.
Those for whom their undergraduate studies did not adequately prepare them for Master's study at the RCA
Those who would like to use the programme as a diagnostic experience to help them decide which area to specialise in at Master's level.
Please note that if you have previously studied in the UK on a Tier 4 visa, the possibility of progression to an MA programme after the Graduate Diploma might depend on the length of your previous visa(s). Please contact our Student Support Office for further information.
Last updated Jul 2020
About the School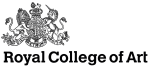 Located in the heart of London, the Royal College of Art is the most influential, wholly postgraduate university of art and design in the world.
Located in the heart of London, the Royal College of Art is the most influential, wholly postgraduate university of art and design in the world.
Read less