Graduate Certificate in Marketing Management
Home ›
Graduate Certificate in Marketing Management
Read more about this program on the school's website
Program Description
Ensure your potential meets your management dreams
This one-year graduate certificate is designed for university and college graduates looking for a career in the marketing management sector.
The mix of digital marketing courses offered will provide you with a competitive advantage in today's job market. Fanshawe is the only college to work with Google, the Search Engine Marketing Professional Organization and WordTracker, which gives you unique opportunities to develop search engine marketing skills and conduct real search engine marketing campaigns on the Internet.
You'll graduate with superior analytical, decision-making, and communication skills, and be ready for a successful career in sales, marketing research, advertising and promotion, event planning, direct marketing, digital marketing, marketing analytics, promotions management, brand management, public relations, and/or media sales.
About the marketing management program
In the program, you'll dig deep into marketing's role in driving value for business via both web-based and face-to-face strategies you will learn by being exposed to real-life business issues. You'll be mentored to manage, develop and justifying marketing strategies, and presenting your creative ideas to your peers and to real business clients. Available 100% online or in a traditional in-class format with a September and January admission.
If you are thinking about completing your diploma online you can assess your readiness with www.amiready.ca, Fanshawe's Online Readiness Indicator, a measure of the degree to which distance learning and/or learning in a technology-rich environment is the right fit for you. We also have a handy checklist to guide you along the way to becoming an online learner.
In-class students can also apply for the opportunity to further develop their marketing consulting skills, with the option of substituting two courses for the intensive community consultancy program, working with real business live clients.
Other Information
Students entering Level 1 of Marketing Management in January are expected to proceed to Level 2 of the program in the summer term. Applicants applying to the Online version of the program should select Campus Code LCL (LCL- London-Online). Applicants applying to the Online version of the program should ensure they have the appropriate technological capacity to complete the program, including access to a computer, required software and internet access for each course in the program. Students attending the Online version of the program will not be required to pay a CONNECT lab fee. For all other students, a laptop computer is to be purchased by the student, approximately $1000.00. The cost of the laptop is included in the General Expenses stated in the Fee Schedule. A CONNECT lab fee of $50.00 per academic term is included in the Additional Program Fees stated in the Fee Schedule. This fee helps cover costs associated with the delivery of the CONNECT mobile computing program. Students should not purchase a laptop computer or software until the College publishes the recommended configuration, models, software titles and versions for that academic year.
A part-time, online version of this program is available.
Learning Outcomes
The graduate has reliably demonstrated the ability to:
Develop a promotion mix* for marketing* a product* or service based on an identified target market.
Develop pricing strategies that take into account perceived value, competitive pressures, and corporate objectives.
Develop strategies for the efficient distribution of products* and services.
Determine strategies for developing new products* and services that are consistent with evolving market needs.
Evaluate results of marketing* activities using criteria related to budgeted sales, costs, and profits.
Formulate a marketing* plan including marketing objectives, marketing mix*, strategies, budgetary considerations, and evaluation criteria.
Communicate marketing* information persuasively and accurately in oral, written, and graphic* formats.
Prepare and deliver a sales presentation.
Evaluate the viability of marketing* a product* or service in an international market or markets.
Conduct primary research on market conditions in order to determine existing and potential levels of activity for particular products* and services.
Apply human resource and leadership knowledge and skills to enhance performance with individuals and teams to contribute to the successful marketing* function of an enterprise.
Employ marketing* management techniques in the planning, directing, and controlling of an enterprise.
Develop personal professional development strategies and plans to enhance leadership, management skills, and marketing* expertise.
Develop strategies to establish working relationships with clients, customers, and consumers* which maintain and strengthen their loyalty to his/her organization.
Apply the principles of business ethics and corporate social responsibility.
Prepare the marketing* component of a business plan.
Courses
Level 1
Take all of the following Mandatory Courses:
Group 1
MGMT-6065 Global Market Strategy
COMP-5062 Web Design for Optimization
MGMT-6066 CRM A Management Approach
MGMT-6067 Business to Business Selling
MGMT-5074 Google Analytics
COMM-6019 Advanced Professional Communication
Group 2
Students will be enrolled in one of the following courses:
MKTG-6015 or INNV-6001
MKTG-6015 Non-Profit & Event Marketing
INNV-6001 Innovation Applications
Group 3
Take MGMT-5057 or MGMT-6117
MGMT-5057 Search Engine Marketing & Google Adwords
MGMT-6117 Search Engine Marketing-Project
Additional Requirements
Take 1 of the following groups:
Group 1
MKTG-6016 Marketing Communications
MKTG-6018 Customer Behaviour
Group 2
MGMT-5038 Community Consultancy 1
Additional Requirements
Take 1 of the following groups:
Group 1
MGMT-5050 New Media Marketing
MKTG-6017 Primary Marketing Research
Group 2
MGMT-5039 Community Consultancy 2
Program Residency
Students must complete a minimum of 10 credits in this program at Fanshawe College to meet the program residency requirement and graduate from this program.
mohamed_hassan / Pixabay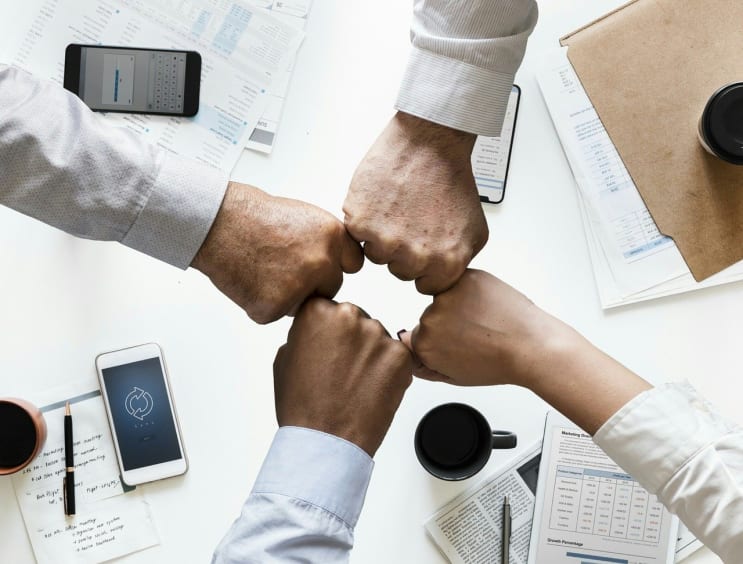 Admission Requirements
A Two- or Three-Year College Diploma, or a Degree
(Note: minimum 'C+' average or cumulative 2.5 GPA)
or
An acceptable combination of related work experience and post-secondary education as judged by the College*
or
Five years of work experience in the Marketing/Business field as judged by the College to be equivalent*
Note:
*Applicants may be required to submit a resume and cover letter that includes details of work experience.
English Language Requirements
Applicants whose first language is not English will be required to demonstrate proficiency in English by one of the following methods:
A Grade 12 College Stream or University Stream English credit from an Ontario Secondary School, or equivalent, depending on the program's Admission Requirements
Test of English as a Foreign Language (TOEFL) test with a minimum score of 88 for the Internet-based test (iBT), with test results within the last two years
International English Language Testing System (IELTS) Academic test with an overall score of 6.5 with no score less than 6.0 in any of the four bands, with test results within the last two years
Canadian Academic English Language (CAEL) test with an overall score of 70 with no score less than 60 in any of the four bands, with test results within the last two years
Pearson Test of English Academic (PTE) with a minimum score of 59, with test results within the last two years
A Cambridge English Test (FCE/CAE/CPE) with an overall score on the Cambridge English Scale of 176 with no language skill less than 169, with test results within the last two years
An English Language Evaluation (ELE) at Fanshawe College with a minimum score of 75% in all sections of the test, with test results within the last two years
Fanshawe College ESL4/GAP5 students: Minimum grade of 80% in ESL4/GAP5 Level 9 or 75% in ESL4/GAP5 Level 10
Recommended Academic Preparation
It is highly recommended that students be proficient in the following areas before entry into the program:
Mathematics
Business Communication
Computer applications, particularly Microsoft Word, Excel and PowerPoint
Advanced Standing
Applicants may apply for advanced standing on the basis of previous academic achievement at another institution and/or Prior Learning Assessment and Recognition (PLAR). Advanced standing qualifies the applicant for direct entry to a second or higher level of the program.
Applicant Selection Criteria
Where the number of eligible applicants exceeds the available spaces in the program, the Applicant Selection Criteria will be:
Preference for Permanent Residents of Ontario.
Receipt of Application by February 1st (After this date, Fanshawe College will consider applicants on a first-come, first-served basis until the program is full).
Achievement in the Admission Requirements.
Career Opportunities
Graduates of the Marketing Management program are prepared for a marketing career in all sectors (e.g., manufacturing, retail, health care, education, not-for-profit, government) and in several fields (e.g., sales, retail management, advertising, brand management, sports and event marketing, digital marketing, search engine marketing, market research).
Graduates are suited to a variety of positions, including Digital Marketing Specialist, Market Researcher, Customer Relationship Management (CRM) Specialist, Marketing Specialist, Marketing Analyst, Advertising Specialist, Brand Manager, Category Manager, Account Executive, and Event Planner.
Last updated Jun 2020
About the School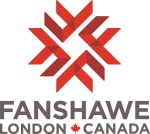 Fanshawe College is a large, publicly-funded College located in London, Ontario, Canada – approximately a two-hour drive from Toronto and Niagara Falls. There are 21,000 full-time students, including ... Read More
Fanshawe College is a large, publicly-funded College located in London, Ontario, Canada – approximately a two-hour drive from Toronto and Niagara Falls. There are 21,000 full-time students, including more than 6,000 international students from 97 different countries.
Read less