Graduate Certificate in Hospitality and Tourism Operations Management
Home ›
Tourism ›
Graduate Certificate in Hospitality and Tourism Operations Management
Read more about this program on the school's website
Program Description
Please note: Hospitality and Tourism Operations Management, THM1, is open to international students only.

Designed for university and college graduates seeking a career in the tourism and hospitality sector, this program will focus on applied knowledge in the field of hospitality operations within a global economy, encompassing the planning and management of hospitality businesses of varying size and complexity.
You will apply critical thinking, multitasking, and problem-solving skills in demand by the hospitality industry. Analytical and collaborative problem-solving skills will be developed through the use of authentic case studies with leading industry partners and relevant industry technology.
Practical hands-on training will develop your customer service and supervisory skills in our fine dining restaurant The Chef's Table and quick service delicatessen Olive Oyle's Deli. You will apply teamwork and leadership skills, create strategies for supervising, motivating employees and work as a team to achieve the goals and objectives of the hospitality workplace.
Graduates will have developed business and management skills applicable to various hospitality sectors including accommodations, food and beverage, guest services and tourism. You will be equipped with the knowledge and skills required to assume first-line supervisory and management positions in the evolving fast-paced rewarding world of the hospitality industry.
Features and benefits:
Earn while you learn - this program includes a four-month paid work term within the Canadian Hospitality and Tourism industry.
Pathway to Canada - this two-year program may lead to a longer work permit for international students (of up to three years in Canada).
Management experience - this program is unique in that you develop both extensive knowledge of the hospitality and tourism industry as well as a strong skill set in management.
Learning Outcomes
The graduate has reliably demonstrated the ability to:
Identify, select and utilize financial management principles, including cost accounting, management accounting, and audit practices and procedures.
Select and implement the appropriate management theory and operating practices, including the fundamental principles underlying management planning, organizing, directing and controlling in a service-driven industry.
Utilize financial operating and statistical reports to assist in intermediate and long-term decision-making.
Assess the adequacy of strategic and operational decisions through the application and analysis of appropriate financial indicators.
Develop a sound organizational marketing plan.
Develop and implement effective customer relations; manage guest problems with empathy and sensitivity.
Select and utilize industry-specific and generic software packages relating to operational planning and management.
Contribute effectively to the development and implementation of management procedures for the supervision of employees; identify and use appropriate organizational behavior principles and motivational or team-building techniques to achieve the desired performance.
Identify, analyze, and work within relevant government legislation and regulations bearing on the hospitality and tourism industry, including occupational health and safety legislation, employment standards and labor relations, and contract law.
Maintain service standards and address business needs in an ethical and socially responsible manner.
Develop, implement, and revise strategic operational plans for a department or business.
Conduct meetings and make formal presentations employing effective public speaking skills and techniques.
Courses
Level 1
Take all of the following Mandatory Courses:
PBRL-6004 Internship Preparation 1
FDMG-6014 Global Perspective of Food & Wine
SFTY-1067 Food Safety, Smart Serve & First Aid
COMM-6026 Language of Hosp. Management in Canada
TOUR-6008 Canadian Tourism Industry
FDMG-1115 Service Intro
COMP-6047 Computer Skills
Level 2
Take all of the following Mandatory Courses:
FDMG-3048 Service Excellence
HOSP-5001 Hospitality Human Resources Management
HOSP-6004 Accommodations Management
PHIL-6003 Ethics in Hospitality
TOUR-6006 North American Tourism
DEVL-6018 Internship Preparation 2
Level 3 - Internship
Take the following Mandatory Course:
Level 4
Take all of the following Mandatory Courses:
HOSP-6009 Revenue Management
COMM-6019 Advanced Professional Communication
BEVR-6001 Beverages, Wines & Spirits
MKTG-6021 Marketing for Hospitality Management
FDMG-5023 Service Leadership
HOSP-6005 Cost Control for Hospitality Management
Level 5
Take all of the following Mandatory Courses:
MGMT-6111 Global Leadership Strategies
MGMT-6112 Effective Management Strategies
MGMT-6104 Sales & Customer Relations
HOSP-6008 Hospitality Law & Risk Management
TOUR-6007 Attractions & Tourism
FDMG-5024 Service Management
Program Residency
Students must complete a minimum of 23 credits in this program at Fanshawe College to meet the program residency requirement and graduate from this program.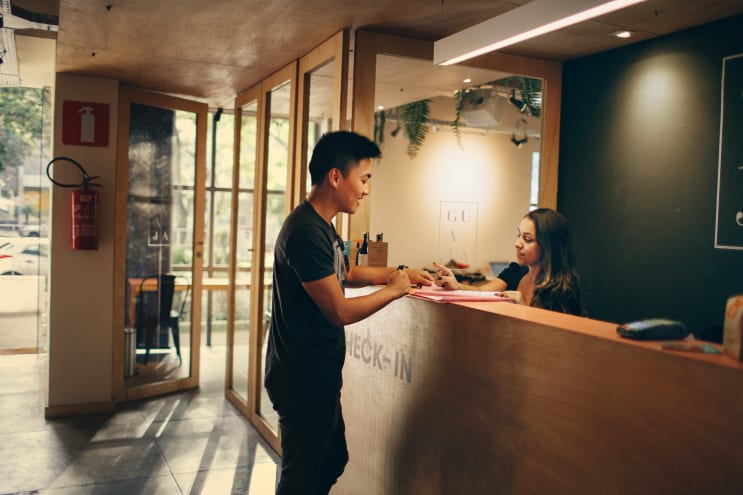 Helena Lopes / Pexels
Admission Requirements
A Two- or Three-Year College Diploma, or a Degree
or
An acceptable combination of related work experience and post-secondary education as judged by the College to be equivalent to the above*
Note:
*Applicants may be required to submit a resume and cover letter that includes details of work experience.
English Language Requirements
Applicants whose first language is not English will be required to demonstrate proficiency in English by one of the following methods:
A Grade 12 College Stream or University Stream English credit from an Ontario Secondary School, or equivalent, depending on the program's Admission Requirements
Test of English as a Foreign Language (TOEFL) test with a minimum score of 88 for the Internet-based test (iBT), with test results within the last two years
International English Language Testing System (IELTS) Academic test with an overall score of 6.5 with no score less than 6.0 in any of the four bands, with test results within the last two years
Canadian Academic English Language (CAEL) test with an overall score of 70 with no score less than 60 in any of the four bands, with test results within the last two years
Pearson Test of English Academic (PTE) with a minimum score of 59, with test results within the last two years
A Cambridge English Test (FCE/CAE/CPE) with an overall score on the Cambridge English Scale of 176 with no language skill less than 169, with test results within the last two years
An English Language Evaluation (ELE) at Fanshawe College with a minimum score of 75% in all sections of the test, with test results within the last two years
Fanshawe College ESL4/GAP5 students: Minimum grade of 80% in ESL4/GAP5 Level 9 or 75% in ESL4/GAP5 Level 10
Recommended Personal Preparation
Above-average interpersonal skills
Ability to work successfully in both an independent and team environment
Keen interest in cultural diversity
Aptitude for language study
Above average English, reading, writing and comprehension skills
Applicant Selection Criteria
Where the number of eligible applicants exceeds the available spaces in the program, the Applicant Selection Criteria will be:
Achievement in the Admission Requirements.
Career Opportunities
Graduates of this program will find employment in a variety of disciplines from the hospitality industry including Hotels, Resorts, Convention Centers, Restaurants, Tourism Office and Tour Companies. Job titles for potential graduates may include Guest Service Agent, Guest Service Supervisor, Restaurant Supervisor, Reservation Supervisor, Banquet Supervisor, Front Office Supervisor, Food & Beverage Supervisor, Housekeeping Supervisor, Night Auditor, and Sales Coordinator.
Last updated Jun 2020
Keystone scholarship
Discover the options our scholarship can give you
About the School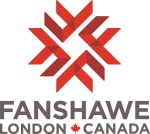 Fanshawe College is a large, publicly-funded College located in London, Ontario, Canada – approximately a two-hour drive from Toronto and Niagara Falls. There are 21,000 full-time students, including ... Read More
Fanshawe College is a large, publicly-funded College located in London, Ontario, Canada – approximately a two-hour drive from Toronto and Niagara Falls. There are 21,000 full-time students, including more than 6,000 international students from 97 different countries.
Read less