Program Description
Itinerary
Our Golf Summer School is designed to give all of our students, regardless of their level or ability, the unique experience of playing in Scotland, the "Home of Golf."
Our exclusive golf camp exposes all our teenagers to a range of Scotland's most interesting and famous courses, whilst also providing specialist tuition to improve their individual game (and handicap if applicable).
This elective class covers:
36 hours of golf tuition from our PGA qualified Golf Coach who is a renowned specialist in the field of junior golf coaching.
For Beginners, we offer a perfect introduction to golf where we will guide you through all aspects of the game in a fun, friendly and inspirational setting. Our PGA coaches will teach you the basics; from set up to swing, chipping and bunker shots, to the importance of etiquette and the rules of the game.
For Intermediate to Advanced players, our specialist coaches will evaluate your current level and work with you on an individual basis to improve your current game with the aim of reducing your handicap. Lessons will cover swing improvement, short game, distance control and mental focus.
Championship courses for 2019 students will be Gleneagles PGA Ryder Cup Course, and Kingsbarns Links Course in St. Andrews*
Students can be entered into the St. Andrews Old Course ballot*
Club fitting is also available upon request*
For Advanced Players, we offer the opportunity to play some of the world's finest golf courses. To date, our students have played St Andrews Links Courses, Dundonald Links (Ladies European Tour 2015), Royal Troon (host of the 2016 Open), Gleneagles (host of the 2014 Ryder Cup and 2019 Solheim Cup) as well as the famous Old Course in St Andrews.
*Please note additional play on Championship Courses will be determined by coaches and will be at players own expense.
*Please note that club fittings are not included as part of the standard summer school fees.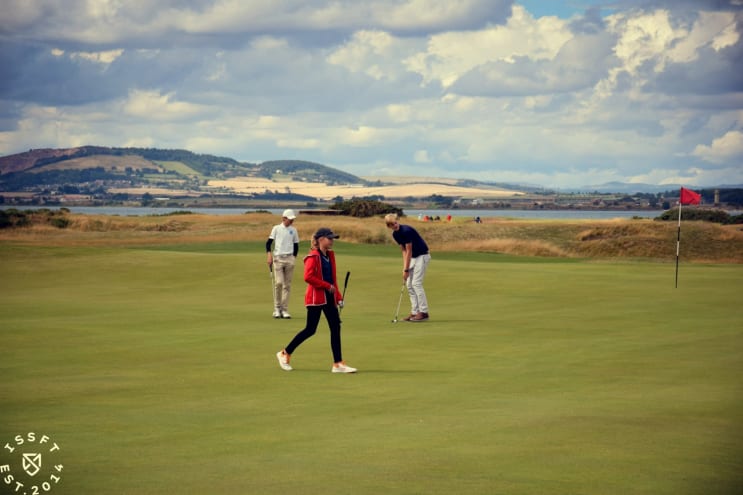 Facilities
Our golf facilities are top of the range with some of the world's best golf courses on our doorstep.
Intermediate to Advanced students will receive specialist coaching in the comfort of a brand new indoor performance studio which includes simulator and uses state of the art technology such as Foresight Sports QUAD and Science And Motion Puttlab.
Golf students will have unlimited access to our onsite world class training facilities including a nine-hole par-3 parkland golf course, 280-yard driving range as well as play at offsite courses.
We have our very own 9 hole course, however, students will also have the opportunity to play an 18 hole course at Stirling Golf Club.
We also provide plenty of opportunities to play golf outside of your elective timetable at no extra cost.
Learning Outcomes
Our outcomes for this elective are:
Improve technical ability and an overall understanding of the game
Receive hands-on coaching which includes individual evaluation and an improvement plan to take home
Develop strategies to improve focus, concentration and coordination
Play on prestigious, championship courses
Compete in our fun but challenging golf tournament
A great opportunity to make new friends through small group lessons
Play golf during your free time at no extra cost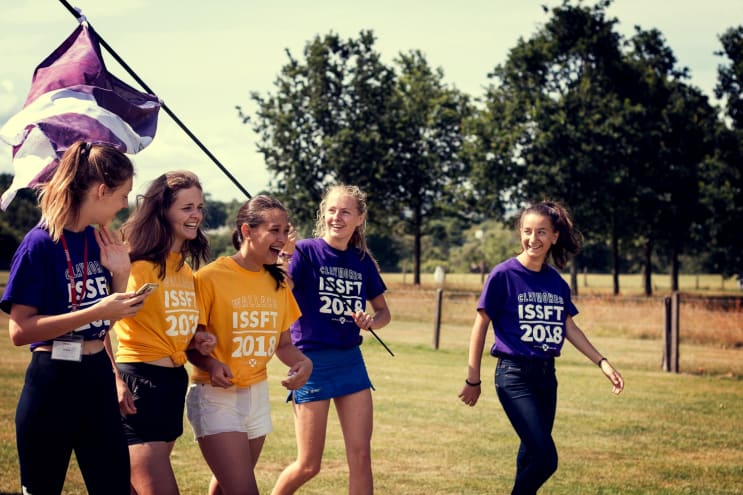 Last updated Feb 2019
About the School
We are passionate about working with young people of different cultures, our goal is to spark their imagination and to inspire them for the future.
We are passionate about working with young people of different cultures, our goal is to spark their imagination and to inspire them for the future.
Read less