Global Leadership Program
Program Description
21st Annual Global Leadership Program
The 21st Annual Global Leadership Program (GLP) in Prague is a 4-week academic leadership program that includes: university courses, cultural activities, and leadership retreat. Study leadership abroad and cultivate your potential!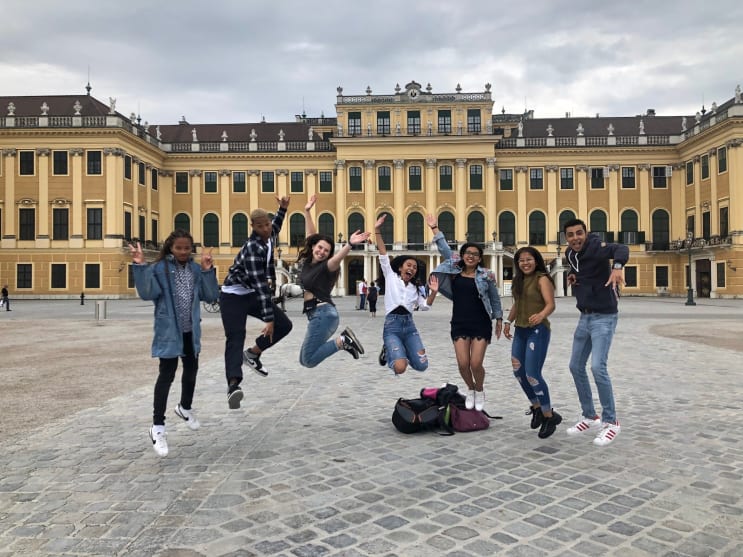 "By the bittersweet end of your GLP program experience, you will feel encouraged to go back home and implement all of the things you learned and said you wanted to implement." Olivia Brink, University of Delaware
Did you hear? Our Prague alumni include the Founder of Mati Tea, the One Woman Project, Domi Station and have gone on to become Supreme Court Justice Interns, Dalai Lama Fellows, and Gates Cambridge Fellows!
Did you know? Prague is ranked as one of the best cities for international students due to its affordability, diversity, and friendliness. Skvělý! (Awesome!)
Admission has already begun! Students from the USA, Mexico, Canada, China, and the Czech Republic are joining us. Will you be part of this year's cohort?
Classes & Transcripts
F2701 Philosophies of Leadership (3 credits)
Why lead? What do key philosophers from around the world think about leadership, building teams and enacting change? Explore your own personal views while you develop your own project or event that you will implement when you return home. All students take this course. ​
Elective Classes
Students may choose from one of the following elective courses: ​
F2706 Human Rights (3 credits)
This course examines the theory and practice of human security and human rights. The class explores the theory and history of human rights along with contemporary case studies. Case studies focus on the development of human rights and security paradigm in the UN, EU, Canada, and Asian countries as well as providing insights into the transformation of state sovereignty.
F2728 Creativity & Design for Social Entrepreneurs (3 credits)
How do design and creativity processes and principles influence innovation? How do the principles and ideas from design inform you as a leader, social entrepreneur and your process of leadership? Taught by award-winning Professor Tony Middlebrooks from the University of Delaware.
F2721 Comparative Study Of Peace, Conflict & Religion (4-credits)
This course explores the vitally important question of the role of religion in contemporary world affairs. We shall place special focus on the comparative assessment of religion's impact both on conflict creation and conflict resolution. In what ways has religious faith engendered economic, political, and military conflict; and in what ways has religion served a peace-making function in contemporary social and political life? We live, as one noted commentator remarks, in a world awash with the claims of religious truth. We shall assess in an objective manner, free both from any proselytizing and from a presumptive cynicism about religious faith, critically important questions for the global community today.
**Please note this course requires a weekend trip to requires a $450 fee.
Transcripts
All courses are upper-division, are taught in English and are fully accredited. Transcripts are issued by Charles University in Prague, the oldest university in Eastern Europe. Each course is worth 3 – 4 US/6 – 7 ECTS (European system) semester credits for a total of 6 – 7 US/12 – 13 ECTS credits. Credits can be transferred upon approval from your home university.
Additional Information
Many of the courses fulfill the requirements of the Sullivan Certificate for Social Entrepreneurship.
Cultural Activities & Retreat
We begin the program with a 3-day trip to a Chateau in the Czech countryside for an interactive Leadership Retreat. When we return to the city and begin classes, you explore the Czech culture — past and present. Weekly cultural activities include visits to:
Museum of Communism
Terezin, former concentration camp
Cultural Night
The renowned Czech cinema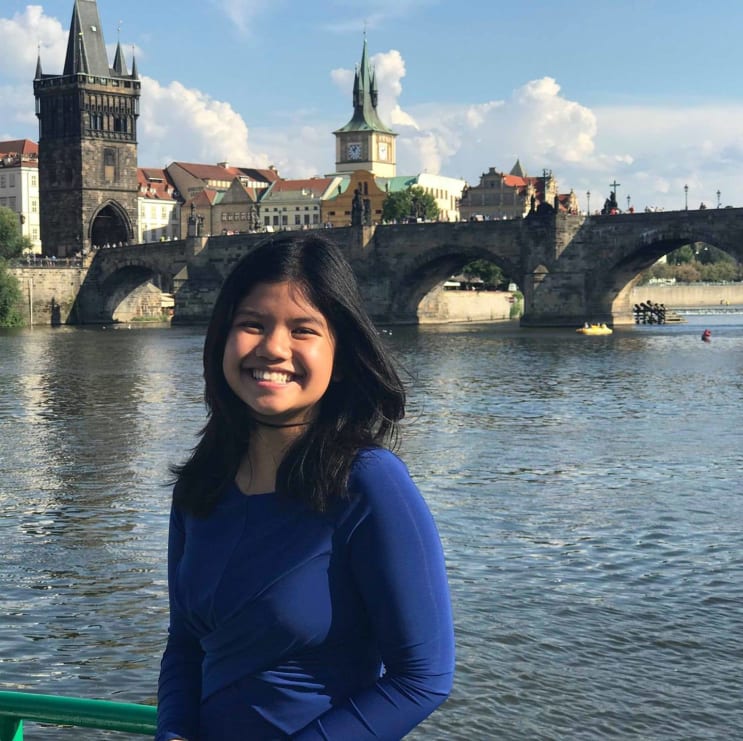 Housing, Meals & Transport
Housing: Students are housed in a double-occupancy dorm room. Rooms share a bathroom and refrigerator with one other room. The dorm building has a lounge, kitchen, and courtyard. The university dorms are located a short tram ride to the university.
Meals: Aside from the Leadership Retreat, meals are not included. Students are free to cook in or eat out with friends!
Transportation: Prague has an excellent, inexpensive and reliable public transportation system. Students walk or take a short tram ride to Charles University. You can purchase a one-month travel pass entitling you to unlimited travel on Prague's buses, trams and metro for approximately 25USD at orientation (35USD for students over 26).
Cost & Application
The cost for the 4-week program is $5,150 USD. This includes tuition (6 -7 US/12 -13 ECTS credits), housing, retreat, field trips, and cultural activities. Travel to Prague, transportation pass, and meals are not included. A non-refundable deposit is required to secure a spot in the program. Payment plans can be arranged.
Applications are rolling admission. This is our 21st Annual Program and we are getting an early start on the admission process. We strongly encourage people to apply early! Short on time and want to get the process started before you do the full application? Submit your Interest Form first.
Scholarships
We understand that study abroad is an important investment in your intellectual and personal growth. Sometimes you need a little help, that's why we offer a limited number of scholarships. Not full scholarships; but partial scholarships. Scholarships are primarily reserved for students from Eastern Europe and developing countries, but it never hurts to ask (it's in the application). Check with your school, too. Your study abroad, student activities, honors and/or financial aid office may have resources. Many of our students receive assistance from their universities or community. We will even give you a letter to help you out!
​Krásné! (Magnificent!)
Last updated Jun 2020
About the School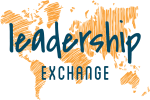 Leadership exCHANGE is an educational organization dedicated to providing young people with the skills and opportunities they need to become active and responsible citizens in this global community. P ... Read More
Leadership exCHANGE is an educational organization dedicated to providing young people with the skills and opportunities they need to become active and responsible citizens in this global community. Programs run throughout the year in Prague and Raleigh, North Carolina.
Read less