Read more about this program on the school's website
Program Description
The German Foundation Course (Preparatory Year) has been designed for students who wish to study at ELTE or another European university, but do not yet have the necessary level of language competence and study skills to start a degree program in the German language. If you take it seriously, the course can bring you up to speed in as little as two semesters.
The aim of the program is to provide a gateway for students to German-speaking European education, where a good command of knowledge is required. The program equips students with the basic linguistic, cultural and study skills necessary for beginning degree studies at a European university.
Strength of program
Language Improvement
Language improvement is the core element of the program, with a general course in language improvement, focusing on the basic skills of speaking, writing, listening and reading. To prepare you to use German for study purposes, there are also specialized courses in the accurate use of German grammar and vocabulary, as well as academic reading and writing, and classes on the presentation and discussion skills needed for participation in seminars.
Study Skills
Our teachers are there to help you, but you need to develop independent study skills for your future academic and professional career. You will attend courses designed to improve your ability to work on your own, with skills such as setting goals, managing time and monitoring progress.
Cultural Studies
It is impossible to use a language without understanding the culture that surrounds it. The program, therefore, includes two courses on the major German-speaking cultures, one focusing on Germany, and another one in Austria and Switzerland. Other courses cover aspects of European culture in general and the culture of your host country, Hungary.
Goals
If you take your studies seriously, you should be able to pass the CEFR B2-level language examination offered by the university at the end of the academic year.
Career opportunities
Those having completed the Foundation Course in German will be able to continue their higher education in Hungary and abroad. Once they earn a BA degree, the following career possibilities will enfold: journalism, tourism, teaching in non-state funded schools, government organizations, diplomacy and any other jobs that do not require degree-specific skills. Getting a job also depends on where students continue their studies after completing the foundation year.
Job examples
Job postings can only be applied for if you hold a university degree. Completion of the German Foundation Course will allow students to continue their studies at a university level.
Admission requirements
Entry requirements
The students who apply for the German Foundation Program are expected to present the documentation of their certificate of matriculation from a secondary school and to submit their application with the necessary attachments.
The university accepts only certificates that are equivalent to the Hungarian certificate of matriculation and thus appropriate for continuing one's studies in university education. If the certificate is not in English, the university needs an official translation, which could be a translation by the secondary school as well.
If the applicant completes their secondary education during the current term and their certificate is not issued before the application deadline, a proof of student status or a certification, which verifies that the applicant will receive matriculation is required instead. In case of being accepted as a student, however, the applicant must present their certificate of matriculation upon enrolment at the latest.
This program is not available for Hungarian citizens.
Language requirements
Recommended level A2
Documents to submit with the application
Online application form
Record of the final two years in secondary school
Secondary school certificate (Notarized copy only on request)
CV
Motivation letter
Copy of the main pages of the passport (needs to be valid)
Copy of application fee transfer
Application procedure
The application starts in the online application system. Students need to register in the system, fill in the online application form, upload the required documents and follow the instructions during the application process.
Last updated Sep 2020
About the School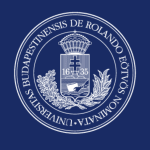 Eötvös Loránd University (ELTE) - in terms of student and staff number, quality of education and research, and its international relations - is a prestigious institution of public higher education in ... Read More
Eötvös Loránd University (ELTE) - in terms of student and staff number, quality of education and research, and its international relations - is a prestigious institution of public higher education in Hungary, operating continuously since its inception in 1635. As a top-ranked research university in Hungary, it is the most popular higher education institution among applicants as well as alma mater of five Nobel laureates and leading figures in technology, public policy, and culture in Hungary.
Read less