Program Description
Prepare for your stay in a francophone university
The strength of our Magellan programme resides in the fact that it combines three key features: daring to speak French, (the lessons focus, for the most part, on oral practice and communication), being efficient (preparing for studies, conducting research or working in French) and discovering our culture (thanks to cultural visits and meeting people).
Who is this course for?
The Magellan programme is for all kinds of learners, ranging from beginner to intermediate level, who plan to settle in Belgium for some time, either to study at a university or to carry out some kind of professional activity in the context of teaching.
Each and every one will find a programme content adapted to their particular needs and in line with their existing knowledge and target objectives.
Duration
The Magellan Programme runs throughout the months of July and August. It lasts for 3 weeks and covers 82.5 hours.
It is quite possible to follow this programme for the full duration of the summer. Both the course content and the cultural visits will be adapted to those deciding to stay for more than one session.
Placement test
After registration, you will receive a link to an online placement test. The result will help us to place you in a class group from the very first day. However, this does not exclude the possibility of changing groups if your teacher estimates that a different group is better suited to your level progression.
Lessons
The main objective is for the learners to become both autonomous and efficient in real-life situations.
Each group of learners is accompanied by two teachers specialized in teaching French as a foreign language – a real plus for learners to get accustomed to different accents and teaching styles.
The activities on offer are multiple and varied: grammar, listening and reading comprehension, role-plays and scenarios…
All the content is adapted to the level and specific needs of each group of learners.
Cultural visits
The cultural visits give you the chance to discover the cultural riches of Belgian life whilst being immersed in the daily practice of the French language (these are prepared and exploited in class).
Two visits are organized for each session:
Leuven (the Beguine Convent, the city center, the University, …)
Brussels (the Beaux-Arts Museum; the Chocolate Museum, the Grand-Place, the Gueuze Museum, …)
The visits take place on the first and second Saturday of each session.
Sport and social activities

A welcome drink is organized on the first Tuesday of every session.
Other activities are offered at the end of the day (cinema evening, the discovery of Belgian beers etc). Some of these are free and others require a contribution fee.
An international meal is organized by the teachers mid-session and a goodbye meal is planned for the end of the programme.
Elsewhere, numerous activities are organized in Brussels over the summer. All the attractions are easily and rapidly accessible, thanks to the efficient transport network. You will receive an agenda of the range of cultural activities planned in the different regions of Belgium.
Magellan course participants have the possibility to practice different sports at the University Sports Centre in Blocry, not far from CLL, at a specially reduced student tariff for our «Magellan» students. The sports on offer are swimming, tennis, squash, table-tennis, climbing, and fitness.
Accommodation
We offer you the choice between three types of accommodation situated in Louvain-la-Neuve (student room – studio) or in the neighborhood (host family). Note that the town of Louvain-la-Neuve is fully pedestrianized which greatly facilitates access to the CLL Centre.
STUDENT ROOM

STUDIO

HOST FAMILY
To book a studio or a room, address our partner '' Génération Campus '' directly (www.generation-campus.be or +32 10 47 50 77). Don't forget to mention that you have just taken a course at CLL.
To book a room in a Host Family, contact us (lln@cll.be).
| | |
| --- | --- |
| Location | Louvain-la-Neuve |
| Duration | 3 weeks From Monday to Friday |
| N° of hours | 82,5 hours |
| Time | From 9h30 to 12h00 and from 13h15 to 15h15 |
| Participants | 9 to 13 |
| Levels | From beginner to intermediate |
| Price | 579 EUR (all included) |
Last updated Jul 2018
About the School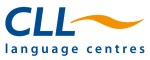 Actively involved in teaching French as a foreign language for over 31 years, CLL has a highly qualified team of trainers, all of whom are specialized in teaching and facilitating small groups of lear ... Read More
Actively involved in teaching French as a foreign language for over 31 years, CLL has a highly qualified team of trainers, all of whom are specialized in teaching and facilitating small groups of learners. Our policy of ongoing training for our instructors as well as our partnership with the Catholic University of Louvain is a guarantee of outstanding quality and reliability.
Read less