Foundation in Art And Design
Home ›
Foundation in Art And Design
Program Description
About
The Foundation Art

The course acts as a boost to successful careers within the creative industries, assisting students in the direction of their path, developing the most important skills needed to surface completely during specific British baccalaureate courses. In partnership with Cultura Inglesa, EBAC also offers English classes as part of the student's training.
Objectives of the program
The course was built in three distinct parts for student development: research, consolidation and design. Students become familiar with all aspects of the contemporary designer's work, to define the future undergraduate course and build their portfolio, required to be admitted to the British baccalaureate course. The successful completion of Foundation Art
Course Modules
Visual Communication
Drawing and Illustration
3D and Objects
Printmaking and Bookbinding
Letter Press
Photography and lens-based media
Animation and Moving Image
Digital image manipulation
Art
English Language For Designers
Structure of the course
PART 1 - RESEARCH AND EXPLORATION
Students immersion in creative activities, during which they attend relevant and practical workshops, develop key practical skills such as drawing, generating ideas, researching and solving problems. Structural projects allow students to experience a broad spectrum of creative activities. Students are introduced to different disciplines and creative paths and develop clarity among the possible choices of future studies available to them.
PART 2 - CONSOLIDATION
Students choose a specific path - a specialty - and prepare to move on to British baccalaureate courses. Students should be more serious about learning the chosen creative path. They complete a specific creative project in which they develop essential technical and research skills as well as produce a high-quality portfolio of jobs that prepares them to successfully pursue British baccalaureate courses.
PART 3 - PROJECT
The students put into practice all the acquired learning, realizing a specific final project of their field of interest. With the help of the teachers in their area of ​​interest, students are challenged to propose and conduct research as at the British baccalaureate level, resulting in a high quality project that will be publicly displayed at school. At the end of this stage, students develop a sophisticated understanding of their field of endeavor, perfect their ability to research, solve problems, plan, organize, analyze and practice as in undergraduate, making a successful transition to the British baccalaureate course of their choice.
Conditions of registration
Candidates admitted to the selection process can register by submitting the documents:
Copy of RG and CPF (or Passport / RNE for international students)
Copy of the High School Record with GDAE number or equivalent
Copy of Proof of Residence (with zip code)
1 Photo 3x4 (or digital file in JPG format, proportional 3x4)
Signing of the EBAC Educational Service Agreement
English intermediate or advanced *
* Candidate's level of English proficiency must be equivalent to official certificates: IELTS Academic 5.0 or higher, FCE level b1 overall band 150 or higher, CAE any overall band or TOEFL iBT 64.
Last updated Mar 2020
About the School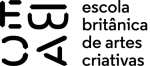 A Escola Britânica de Artes Criativas (EBAC) é um centro de ensino inovador que oferece cursos de disciplinas criativas, com padrão de qualidade mundial. A EBAC tem parcerias com a University of Hertf ... Read More
A Escola Britânica de Artes Criativas (EBAC) é um centro de ensino inovador que oferece cursos de disciplinas criativas, com padrão de qualidade mundial. A EBAC tem parcerias com a University of Hertfordshire (Grã-Bretanha) e o consórcio de escolas de Moscou, formado pelas instituições British Higher School of Art and Design, Moscow Architecture School MARCH, Moscow Film School e Scream School of Computer Graphics.
Read less