Read more about this program on the school's website
Program Description
Learn the Italian language and develop essential skills to successfully enroll in Art and Design undergraduate degrees in the best universities and design academies in Italy. Focus on your areas of interest while improving your academic skills in a supportive environment, enhance your knowledge and skills of art, design, fashion, and architecture in Italy and build your personal portfolio.
The Foundation Year is an internationally recognized program awarding Italian Ministry of Education academic credits and granting direct admission to the degree programs at MADE Fine Arts and Design Academy, and preparing for admission to any university and design school in Italy.
The ideal preparation for your undergraduate degree in Arts and Design in Italy
The academic program is offered as 9 months of tuition with 600 hours of classes and workshops and is complemented by an exam preparation course, arts and design practical labs, and cultural excursions.
Upon successful completion of the program, students will achieve the C.I.L.S. B2 level certification (Certification of Italian as a Foreign Language) and receive academic titles with legal value, accredited by the Italian Ministry of Education, valid for enrolment into Italian undergraduate degree programs.
Subjects
Art & Design (English-taught)
20 Credits | 160 Hours
Intro to Architecture and Design
History of Italian Art
Italian Society through Cinema
Pathway workshops in Art and Design
Italian Language
40 Credits | 400 Hours
Italian Language course (360 hours)
C.I.L.S. exam preparation
Pathway workshops
Students will take part in a series of practical labs and hands-on workshops, guided by expert faculty that will help to develop the core skills and techniques for art and design studio work and mastering artisanship with different materials.
The Pathway workshops will also expand the student's portfolio which is an essential requirement for enrolment in design degree programs in Italy.
History of Italian Art
Italy has been one of the most crucial centers of discovery in art and culture and the main phases of its art, especially from the Renaissance to the Baroque and Neoclassical periods, have influenced and still fascinate the world. The course is defined as a dynamic path towards the knowledge of the historical/theoretical phases of the most important profiles that characterize Italian history from the Middle Age to the most recent trends in art, including Futurism, Conceptual Art, Arte Povera and the Transavanguardia.
History of Architecture & Design
Students learn about the history of Architecture and Design in Italy from the early 19th century to today. After an overall introduction to the European artistic and cultural context, the course will develop the topics of the architect and designer's role in Italian society and its transformation from the pre-industrial to the post-industrial age.
Italian Language
The Italian language course is offered as an 8-month intensive program that allows students starting at beginner levels to achieve the required upper intermediate (B2) level of Italian language competence required for enrolment into Italian university programs.
Students are taught by expert, highly qualified native Italian language instructors that implement the communicative method in the classroom to achieve the best results in all 4 linguistic skills: speaking, writing reading and listening comprehension.
C.I.L.S. Exam Preparation
Students take part in a 40-hour intensive C.I.L.S. exam preparation course, which will cover the best practices for academic writing, preparation tests with C.I.L.S. past papers and oral exam simulations led by instructors that are University of Siena C.I.L.S. examiners.
Syracuse Academy is a C.I.L.S. exam center. Students will be able to enroll in the spring exam session at the end of May in order to achieve the B2 C.I.L.S. certification which is recognized by all Italian and international universities and design schools.
Italian Society through Cinema
The course aims to guide students through the main historical events of Italy as represented by Italian filmmakers from the 40s to today. Through a critical approach and group discussion, themes, directors, and actors that characterize the tradition and innovation of Italian movies will be
analyzed in relation to various national events, thus depicting a social history of Italy.
Student Testimonial
"An incredible university experience before even starting university! It has helped me to explore my passions and find my true interest in the field of design, to have a clear idea of the degree specialization and career path I want to follow. The staff and professors at the Academy were incredibly supportive and made me feel welcome in the sunny city of Siracusa as from the first day of the program. I have made friendships with students from Italy and all over the world during the workshops and language exchange events, it is an invaluable experience for my personal and professional development!"
What are the prerequisites to enroll in the Foundation Year?
Students applying to join the Foundation Year program should provide the following documents:
Secondary school leaving certificate or diploma
English language B1 (lower intermediate) level certificate: IELTS 4.5, Cambridge PET or equivalent)
What are the program fees and deadlines?
Service Fee: €2.100
to be paid upon at least 30 days before the program start date
NB. non-EU students should pay the Enrolment Fee at least 90 days before the start of the program in order to process the visa application.
Tuition Fee: € 5.750
to be fully paid by program start date
NB. All application documents should be sent at least 30 working days before the start of the program to admissions@syracuseacademy.org
What are the program dates?
The Foundation Year is a 9-month intensive university preparation program. Students may enroll to start the program in the Fall or Spring semester.
Session I – program start & end dates:
Session II – program start & end dates:
Last updated Apr 2020
About the School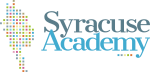 Syracuse Academy is a center for international education in arts and culture with a focus on Mediterranean studies. Syracuse Academy is a University of Siena CILS language exam center and offers unive ... Read More
Syracuse Academy is a center for international education in arts and culture with a focus on Mediterranean studies. Syracuse Academy is a University of Siena CILS language exam center and offers university preparation programs jointly with MADE Fine Arts and Design Academy. The campus is located in the city centee next to the archaeological museum and park, within a short walking distance of the seafront and the island of Ortygia. The main building of the campus is a historic villa that boasts over 2 acres of lush botanical gardens filled with citrus trees, Mediterranean flora, century-old palms, and magnolias, as well as many other exotic trees and plants. Outdoor lessons, labs, workshops, cultural activities such as open-air movie nights and language exchange events are often held within this enchanting setting. A peaceful oasis in the heart of Siracusa, where students find themselves surrounded by history, nature and a dynamic community of international students.
Read less