Foundation Award in Theology, Ministry and Mission
Home ›
Theology ›
Foundation Award in Theology, Ministry and Mission
Program Description

This new one-year part-time course is specially designed for those who have not studied at a university level before. It is validated by Durham University as part of the Common Awards scheme and is a level 4 introduction to the undergraduate course in theology, ministry, and mission.
We know that many potential students have little or no academic background and are looking for a course that is accessible and engaging. In this Award, we ensure that keywords and concepts are explained, and no prior theological learning is assumed.
All study material is provided online, so some IT skill is necessary. You will work with your designated personal tutor and have the opportunity to converse with other students via the internet, so it is possible to do this course anywhere in the world at a time and pace that suits you. Also, depending on the numbers on the course, we will be offering some study sessions either in the evening or at weekends for those who can attend – this is not a requirement but an opportunity to enhance your learning.
On completion, students can decide to progress to the Certificate of HE or the Diploma of HE and eventually the BA (Hons). The Award is ideal for those who want to begin to explore Christian theology as an academic subject applied directly to life.
If you would like to discuss the content or suitability of this course, please contact Revd Dr. John Tomlinson, Director of Studies.
Foundation Award Modules
For the Foundation Award, you will study three modules. The core modules on Biblical Studies and Ministry and Mission in Context are basic introductions to key Christian beliefs and practices. You will be introduced to scholarly biblical interpretation and experience how texts relate to contemporary life. You will research a community or congregation and reflect on the experience and practice of mission in context. You can then choose a module on Christian Doctrine or Human Development, learning to critically relate modern concepts to the Christian tradition.
The assessment varies according to the module and includes assignments, the creation of resources, reflections, and portfolios. Your personal tutor will help you prepare for these and offer advice on how to develop your learning. Each module will be marked and contribute to the overall mark for the Award.
Please contact us if you require more details about the modules or the assessment.
How to apply
Applications for entry to this course are accepted at any time, but we enroll new students in the Autumn of each year. Previous necessary qualifications include 1 A-Level or the equivalent or suitable life experience. After your application has been accepted you will be allocated a tutor who will guide you through your studies. Also, you will have access to our online Moodle site with study material, forums, feedback forms and details about the assessment for each module. Simply complete the application form and return it by email to registry@stjohns-nottm.ac.uk.
As part of the application process overseas students will need to supply evidence that any previous overseas study / education is comparable to UK qualifications. This can be done through NARIC https://www.naric.org.uk/naric/Individuals/Default.aspx
NARIC can also provide evidence of English Language Assessment which is a Durham University requirement for anyone whose first language is not English. Requirements for undergraduate and postgraduate programmeshttps://www.dur.ac.uk/learningandteaching.handbook/1/3/3/1/
Fees 2018/19
We keep our fees competitive because we want many to access all our courses. In 2018/19 the annual fee for the Foundation Award is £1860. This covers your distance tutor, any classes or groups, online materials and the university validation.
We offer a 5% discount to all those who apply and pay the annual fee by 31st August. This reduces the annual fee from £1860 to £1767.
For those on a tighter budget, we offer payment by installments. For the Foundation Award, you will pay £620 by 31st August, £620 by 31st December and £620 by 31st March.
Unfortunately, we are not able to offer a refund if you leave the course during the year. However, it is possible in special circumstances to take a break from your studies, subject to a deferral fee of £80, and return to the course in the following year.
Last updated Aug 2018
About the School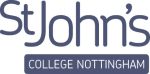 Our vision here at St John's is to equip Christians for mission in a world of change. For more than 150 years we've pioneered innovation in ministerial training, and we continue to form disciples for ... Read More
Our vision here at St John's is to equip Christians for mission in a world of change. For more than 150 years we've pioneered innovation in ministerial training, and we continue to form disciples for front-line leadership through programmes that are context-based, integrated and relevant.
Read less