Program Description
Jedha Academy: Career advancement
Want to become a data scientist? Our careers team will be happy to help you.
Certification
At the end of the programme, you will receive a certificate in Data Science that you can add to your CV and LinkedIn profile. Added with this, the numerous Data Science projects that you get to realize during the bootcamp.
Life access to classes and our alumni community
Our students have access to our classes, alumni community, and events, even after they have finished the programme. It's a great opportunity to network with other professionals.

The program
Web Analytics
Discover the best tools to analyze your web data. Learn to use Google Analytics and A/B testing through case studies.
SQL
We often hear about this language, but what is it for? You will learn how to manipulate large databases and understand how to connect them to each other.
Data Visualization
Learn how to present your data in the best possible way to convince your audience.
Machine Learning & Python
Today, we produce more data than we are capable of processing. Learn how Machine Learning can provide a solution to these problems and construct powerful prediction models using Python and Spyder.
Advanced statistics
Once you get the Fundamentals of programming, you will study the theoretical Fundamental of Data Science. The goal is for you to have a performing analytical mind.
Big Data & Cloud Computing
With that amount of Data generated, it remains important to deal with Big Data issues. You will get to use Spark, SQL and NoSQL database with Amazon Web Services tools.
Career Coaching
During this week, we will get to do a Linkedin resume review session. you will also prepare interviews for you to get a job right after the Bootcamp.
Projects
The bootcamp will end with the production of Data Science projects, you will get to present those in front of recruiters.
The program includes:
Week 1: Python Fundamentals
Week 2: Data visualization
Week 3: Supervised Machine Learning
Week 4: Boosting and time series
Week 5: Non-supervised Machine Learning
Week 6: Advanced Machine Learning
Week 7: API & Web Development
Week 8: Database management
Week 9: Big Data management with Spark
Week 10: Career coaching
Week 11 & 12: Production and presentation of Data Science projects

For our alumni:
Life access to our community
Life access to course supporting materials
Free life access to our workshops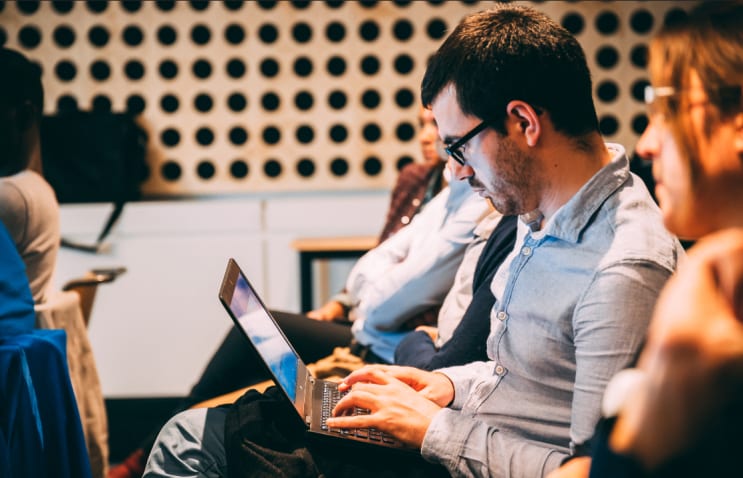 FAQ
Who is this course for?
Data is everywhere. Whether you are in Finance, Sales or Marketing, you will need to be able to use data management tools to meet your business' needs.
Can I become a Data Scientist after this course?
It's entirely possible. This course will give you the fundamentals of Data Science that you can apply directly to the business. However, the road to Data Science is littered with obstacles and you will have to work hard to find a job in this sector.
Are there pre-requisites for enrolling in this course?
We work on the principle that our students know how to use Excel and have an understanding of maths to A level standard or equivalent. There will, of course, be reminders, but we focus on knowledge that is directly applicable in business.
Do I need to know how to code?
Absolutely not.
Will there be a final project I will have to submit?
During the course, we will work on a Data Science challenge that you will present at the end of the course and which you will be able to show to any recruiters.
Our Next Classes
Full-time: October 29th - January 31st
Monday to Friday from 9:30 am to 3:30 pm


Last updated Mar 2019