Financial Services and Insurance
Program Description
Helping people: This is the reason for insurance and financial services.
Upstream, brokers , agents and planners who advise clients by offering products tailored to their financial and family situation to help them achieve their financial goals or to get flawless protection in the event of a hard time. In the field, claims adjusters who move to the scene of the tragedy, take matters into their own hands and conduct their investigation . Behind them, subscribers , who master the statistics , study the files and act as a resource to their colleagues.
At the heart of everything: the customers. Families, businesses, yoga schools, restaurants, festivals; a phenomenal diversity . Impossible to be bored!
What do we learn?
Concepts of accounting, taxation and law

How to analyze the customer's needs and objectives and how to present them the best product

How to understand the different options of insurance and financial products

Representation, sales and customer service

The functioning of the acceptance or rejection of contract proposals

Investigations, settlement and follow-up of complaints

The basics of financial planning
Is this program right for you?
You have good communication skills and a good sense of organization.

You have a good capacity for analysis, synthesis and listening.

You like to use concrete and reliable data when you have to make decisions.

You want to continue to train throughout your career.

You like to understand things and explain them to others afterwards.

You want a stable job and good prospects for advancement.
"I help and advise"
Why choose Lévis-Lauzon?
1st CEGEP to offer 2 business English courses using an online learning platform (Ellicom -D3A-) provided by local businesses.
Solid training in three areas of expertise for versatility in the job market: Damages Insurance, Personal Insurance,

Financial Services

"Speed dating" of the job allowing students to talk to future employers and to obtain work placements in SED.

Possibility of three internships, one per year of study, including preparation by simulations of interviews.

Access to computerized laboratories equipped with software used in current practice (Strategis, CompuQuote).

The use of an online learning platform (Ellicom D3A) provided by local businesses for business English courses.

The Cégep Foundation gives a $ 500 Desjardins Insurance Scholarship to a 1st or 2nd year student wishing to live an immersion in an anglophone environment during the summer season.

Core curriculum for 1st year courses: The program was organized so that the 1st year of the Insurance and Financial Services and Accounting and Management Techniques programs is equivalent. Thus, a student who enters one of these two programs can change for the other by getting recognized the first year of the new program chosen.
Course Grid
Session 1
109-102-MQ

Physical Activity and Effectiveness

601-101-MQ

Writing and literature

ANG-COM-MQ

English 1

410-1A3-LL

Marketing and Customer Service

410-8A4-LL

Accounting Information I

410-9A4-LL

Careers in the financial community

420-1A3-LL

Introduction to Management Informatics
Session 2
109-101-MQ

Physical activity and health

340-101-MQ

Philosophy and Rationality

601-102-MQ

Literature and Imagination

ANG-PRT-MQ

Technical English

410-1B4-LL

Financial decisions

410-3B4-LL

Taxation and Investment Service

410-7B3-LL

Business Law

410-8B3-LL

Accounting II
Session 3
109-103-MQ

Physical Activity and Independence

383-1C4-LL

Economic environment

410-2C4-LL

Management Tools and Entrepreneurship

410-2C5-LL

Auto Insurance and English

410-3C5-LL

Home and Building Insurance

410-7C3-LL

Legal Information II

410-7C4-LL

Financial Analysis of Individuals
Session 4
340-102-MQ

The human being

601-103-MQ

Quebec literature

COM-001-03

Complementary Course 1

410-2D5-LL

Financial Advice and Services

410-9D4-LL

Internship in Financial Consulting I

410-9F4-LL

Investment and Financial Products

410-CD3-LL

Financial Analysis of Businesses
Session 5
340-PPR-LL

Ethics and Politics
Choice of 1 out of 2
601-FPR-LL

Literature and communication

601-FTU-LL

Tutoring in French

COM-002-03

Complementary Course 2

201-1E5-LL

Statistics

410-2E5-LL

Tax and Portfolio Planning

410-8E3-LL Business

Insurance I

410-AE4-LL Life

Insurance Programs
Session 6
410-4E3-LL

Underwriting a Risk

410-7F4-LL

Financial Planning Process

410-9F3-LL

Disaster Settlement

410-AF3-LL Property and

Casualty Insurance II

410-BF4-LL

Financial Consultant Internship II

410-GF4-LL Group

insurance and annuities
Trend of placement of graduates
A shortage of candidates

The majority of graduates pursue university studies
Market requirements
Good listening skills

Ability to communicate

English an asset

Passing the AMF examinations necessary for the practice of certain professions
Conditions of admission
Meet the requirements for admission to college
Have passed the following high school prerequisites:
Mathematics: Culture, Society and Technology 4th

or Mathematics 068-436
Prerequisites for registration to a DEC BAC
Laval University :
Mathematics: Technico-sciences 5th or Natural Sciences 5th

or Mathematics 068-526
UQAR:
For the BRIDGE with the bachelor's degree in Administration, please consult the University's website and the Cégep's Orientation Service to find out more about the university prerequisites.
Work Environments
Banks, trusts, caisses

Offices of Financial Security Advisors

Offices of insurance representatives

Law Enforcement Firms

Private firms of personal financial planning

Government agencies (CARRA, RAMQ, SAAQ, CSST, Ministry of Revenue, etc.)

Securities Brokerage Companies

Life and health insurance companies

Investment fund companies

Careers in property and casualty insurance: agent and broker, underwriter, claims adjuster, etc.

Careers in life and health insurance: Financial Security Advisor, Disability Examiner, Risk Selection Technician, etc.

Careers in Financial Services: Member Services Advisor, Personal Finance, Securities, Financial Planner (DEC-BAC), etc.
Investment rate and salary *
In related employment: 96%

Average initial hourly wage: $ 19.74

Average initial annual salary: $ 35,932
* Source: Provincial renewal of college technical training, 2016 survey
Last updated Mar 2020
About the School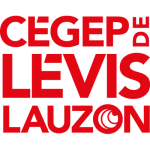 Le Cégep de Lévis-Lauzon (CLL) est un établissement d'enseignement supérieur public offrant 31 programmes d'études de haute qualité, tant préuniversitaires que techniques.
Le Cégep de Lévis-Lauzon (CLL) est un établissement d'enseignement supérieur public offrant 31 programmes d'études de haute qualité, tant préuniversitaires que techniques.
Read less