Read more about this program on the institution's website
Program Description
Do you want to become a world-class, versatile filmmaker?
Get ready to kick-start your career in film or television with our 1-year Filmmaking Diploma. It gives you hands-on, practical training in all aspects of filmmaking as it equips you with the skills and knowledge, and provides the on-going support you need, to excel in your chosen field.
Our diploma is designed to teach you the absolute must-have skills for becoming a collaborative filmmaker in the 21st Century. You will have not only a supportive network of established film professionals guiding you but also access to state-of-the-art digital equipment including ARRI ALEXA, as well as S16mm film to work with. You and a team of ambitious students will be creating work as you build your extensive film portfolio - not to mention your own little black book of professional industry contacts that you'll leave with.
The London Film Academy Filmmaking Diploma is a must for anyone who thrives in an intense environment that mimics the real-life challenges of this industry. As a school, we boast an outstanding 95% of our graduates going on to work in the industry within three months of completing the course.
Our graduates have gone on to work on such prestigious work as 'Star Wars: The Last Jedi', 'Fantastic Beasts: The Crimes of Grindelwald', and 'Justice League' to name few.
And our regular tutors include BAFTA-winning Director Richard Kwietniowski, Screenwriter Michael Holden, Editor Peter Hollywood and Cinematographer Robin Vidgeon, while recent guest speakers have included Producer Jan Harlan ('Full Metal Jacket') and Writer Sam Bain ('Four Lions' and 'Fresh Meat').
What Type Of Students Are We Looking For?
We are looking for committed and dedicated students who a proven passion and flair for filmmaking. We want people seeking to make a professional career in the film or television industry. You must be articulate, creating and a team player, and thrive in a practical hands-on environment working collaboratively.
What Next? MA Progression Agreement
After completing the one-year Filmmaking Diploma at London Film Academy, you then have the option for an additional year of study at one of our partner universities to complete your Master of the Arts (MA) qualification.
Progressing onto an MA qualification with us enables you to complete your studies at a reduced rate and ensures you get the best of both worlds by experiencing a year of intensive in-house filmmaking production followed by a year of traditional university study.
Entry Requirements
Bachelors degree or equivalent, however, we may also consider students with a non-traditional background on the strength of their previous work experience and/or portfolio.
Visual and written work submitted prior to attending an interview - we are looking for potential creative filmmaking ability as evidenced through visual and written material.
All applicants must be fluent in English: English Language Level: Upper-Intermediate.
Some practical experience in film production is desirable, except in cases where students can demonstrate transferable skills in other relevant areas.
Application materials required:
Complete application form online
CV
2 x References
One example written piece of work: A critique of a film you have seen or a film script you have written
One example visual piece of work: A presentation of storytelling series of photos or a web link to a film you have made or a project you have done that reflects your interest in filmmaking
Additional materials required for Financial Assistance:
All items listed above in 'For General Admission' section, and
A personal statement about why you should be awarded a bursary or scholarship.
Find Out More
Find out more about the Filmmaking Diploma (Including Fees & Funding): www.londonfilmacademy.com/course/filmmaking-diploma
Last updated May 2020
About the School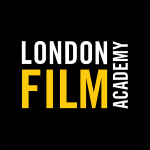 Whether you're an undergraduate, postgraduate, or professional looking for a specialised short course, London Filme Academy covers every filmmaking discipline from fiction to documentary-making. Recog ... Read More
Whether you're an undergraduate, postgraduate, or professional looking for a specialised short course, London Filme Academy covers every filmmaking discipline from fiction to documentary-making. Recognised as a centre of excellence, we are reviewed by the Quality Assurance Agency for Higher Education, and partner with some of the most original and forward-thinking voices in the creative industry today.
Read less