Read more about this program on the institution's website
Program Description
Felician University's English as a Second Language (ESL) Program is a comprehensive ESL program with year-round intensive language instruction and cultural immersion. Our program prepares you to enroll in a degree program, enter a competitive job market, or simply improve your listening, speaking, reading, and writing skills.
In our ESL Program, full-time students study for 23 hours a week and must enroll for a minimum of 8 weeks. Classes are kept to an average of 10 students to ensure students receive a lot of personal attention. In addition to classroom learning, our University campus provides a total immersion experience – ESL students interact with American students, live in the residence halls, participate in clubs, sports, campus activities and explore New York City. We also offer short-term camps and programs.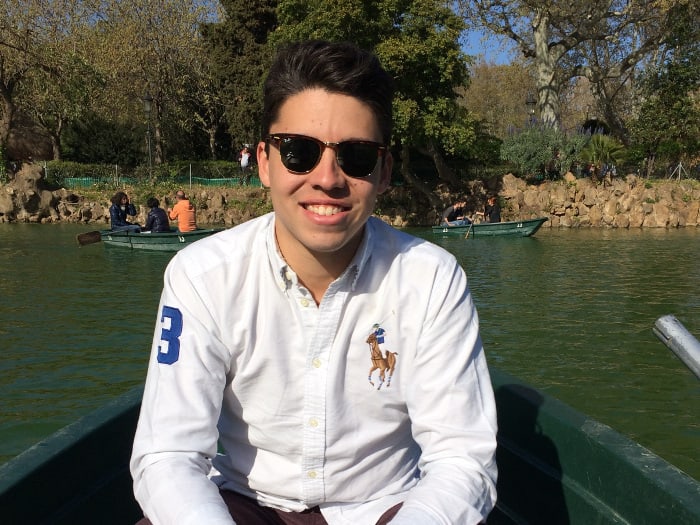 ESL Programs
Intensive English Program
In this year-round and intensive program, you are challenged to progress quickly by studying 23 hours a week. The Intensive English Program offers four, 8-week levels from beginner to advanced. Non F-1 students may also choose to study our Intensive English as a Second Language Program part time, if your schedule does not permit the full course of study.
Program Highlights
23 hours of English instruction per week
Small class size
Classes in reading, writing, conversation and grammar
Elective classes such as U.S. culture, cilm, vocabulary, and pronunciation
Four levels of instruction; 16 weeks per level
TOEFL preparation
Placement exam upon arrival
Cultural activities including trips to New York City and Philadelphia
Customizable programs
Scholarships for undergraduate study
ESL Academic Bridge Program
On campus housing with other American and international students
Part-Time Intensive English Program
Non F-1 students have the option to study in our ESL program on a part-time schedule. Part-time students can choose to study between one to three English core courses and/or three hours of elective courses at their appropriate English level.
Customized Programs
Schools and universities can work with the Office of International Programs to design customized programs for groups of students. Past programs have been designed to meet the needs of students with a variety of goals by combining English instruction, university-level content classes and cultural activities. Contact the Office of International Programs for more information.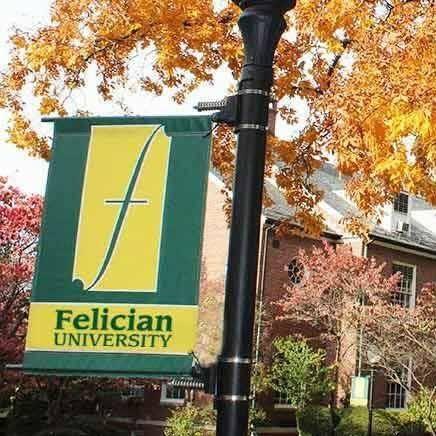 The English as a Second Language Academic Bridge Program
Successful completion of the ESL program (including passing an internally administered proficiency test) will allow you to enter a Felician University degree program without taking the TOEFL or IELTS. Students who have not taken the TOEFL/IELTS or with low scores may be admitted to a degree program with this conditionally admitted status.
Scholarships for University
The ESL Alumni Scholarship is awarded to outstanding students who complete all four levels of the ESL Program and would like to enroll in an undergraduate program at Felician University. Students who qualify may receive a minimum of $5,000 to put toward Felician University tuition and fees for any of our undergraduate programs. Programs include nursing, education, communications, English, criminal justice, computer science, biology and many more.
100% of our 2017 surveyed graduates were either employed or in graduate school six months after graduation.
The average salary of Felician graduates is $50,112.
Where do our students and alumni find internships and employment?
Looking for an internship opportunity? Here is where our students have interned while at Felician:
Disney World

Drug Enforcement Administration (DEA)

Federal Bureau of Investigation (FBI)

Irish Repertory Theatre

New York Red Bulls Soccer Club

Pepsi Company

Prudential Financial

United Nations
Here is a sampling of where our Felician graduates are employed:
American International Group (AIG)

AT&T

Dupont

Federal Reserve Bank

Johnson & Johnson

KPMG

Morgan Stanley

Teachers in the area New Jersey schools
Felician University International Students - https://felician.edu/admissions/international-students/
Felician University Academic Programs - https://felician.edu/academics/academic-programs/
Last updated Sep 2020
About the School

Founded in 1942 by the Felician Sisters, Felician University is one of the few Franciscan universities in the country, and the only one in New Jersey. We've built our reputation with an emphasis on se ... Read More
Founded in 1942 by the Felician Sisters, Felician University is one of the few Franciscan universities in the country, and the only one in New Jersey. We've built our reputation with an emphasis on service and respect for humanity, as was the dream of Blessed Mary Angela Truszkowska - the foundress of the Felician Sisters more than a century ago. Even today, we strive to represent those values in everything we do.
Read less