Program Description
English + Barista Training Programme
Learn English (elementary to advanced) while also developing your Barista skills. EMS employs an experienced barista trainer, and training takes place at our Gold Wolf Training Café on campus. Trainee Baristas provide coffee for EMS staff and students, and also to other residents of our building, on a daily basis. Wellington is famous for its coffee, and there are plenty of opportunities for work in the sector.
Who Should Enrol?
EMS welcomes students onto the programme who are:
interested in meeting English language entry criteria for our diploma programmes or studying elsewhere at university or polytechnic in New Zealand; and,
want to experience the New Zealand coffee culture, lifestyle and have a memorable time while they study English at EMS.
Entry Requirement
Please enquire. You may be interviewed to assess your suitability for the programme.
Programme Aim – tailored to your need and interest
Our intensive ESOL programmes are your fast track to English fluency and proficiency. Whether you have specific ESOL requirements or are interested in improving your English language skills, our years of experience will meet the academic, professional, and social needs. Our curriculum emphasises preparing individuals for academic and professional success so make it your path to college and career success.
You will be also scheduled for barista training sessions with our barista trainers. During these training sessions, you will have hands-on experience learning to make perfect long blacks and espresso, and get to know more about the history of coffee and the production processes involved.
Last updated Jun 2019
About the School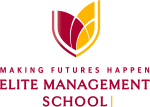 Pioneer University Degree Pathway Provider in Wellington New Zealand.
Pioneer University Degree Pathway Provider in Wellington New Zealand.
Read less