Program Description
Overview
English is the most useful language globally and is widely spoken here in the UAE. Our English Language courses are a great way to improve your skills whether you are a student preparing for higher education or a working professional interested in perfecting daily conversation skills.
Thinking of improving your English skills? Then take advantage of our 6 weeks General English course or our 10 weeks Intensive English course and improve your English literacy at an affordable tuition fee.
We offer the following English Language courses at UKCBC.


IELTS Preparation Courses
IELTS is one of the most recognized and accepted English language proficiency test globally. Whether you are applying for higher education or immigration purposes, IELTS is considered an important element of your application.
UKCBC provide IELTS preparatory classes as intensive 36 hours classes for 2 hours a day.

General English
This course is designed for students who would like to improve their general English-speaking skills whether it is with the purpose of entering higher education or to improve overall communication skills at work. The student will go through the placement test based on which the appropriate level of entry will be determined.
The levels offered under General English are as follows
Beginner A1
Elementary A2
Pre – Intermediate A2-B1
Intermediate B1
Upper Intermediate B2
Each level lasts up to 24 weeks. Students can enroll for either 6 weeks at a time or for the whole level.

Structure for the General English classes
36 hours/6 weeks
2 hours per day.
6 hours a week
Days – Sunday, Tuesday, Thursday

Sessions
Evening Sessions – 6:00pm – 8:00pm

Syllabus Details
General English courses at UKCB follow the syllabus laid out by the popular Oxford Press series English File.
Each unit works on all Four-skills with a clear focus on language production and pronunciation. Reading and listening texts from the book are up to date and additional texts such as newspaper articles, video clips are supplemented by the lecturer.
The grammar is level appropriate and is staged so each class helps to support the next. The grammar is then supported using Grammar Bank exercises plus additional worksheets and activities.
Practical English sessions using documentary videos and 'real-world' interviews prepare our students for real-life encounters, from ordering food in a restaurant to taking a job interview.
Progress tests will be taken on a regular basis to assess student development and to provide feedback. Feedback is given throughout the course in the form of one to one discussions, error correction when speaking and written corrections on essays.
Level appropriate vocabulary is presented and practiced in meaningful contexts and reinforced using activities games and quizzes. Additional phrases, idioms, and expressions are added to develop the students understanding and aid their development.

Fees
| | | | |
| --- | --- | --- | --- |
| English Level | Duration | Fees (AED) | Timings |
| General English | 30 hours | 2,700 | Sunday-Thursday |
| General English | 120 hours | 9,600 | Timings depending on Level |
| IELTS Preparation | 36 hours | 3,000 | Monday, Tuesday, Wednesday |

Additional Fees
Student Book + Workbook: AED 300
Application Fee: AED 300
Security Deposit: AED 2,000
Last updated Jan 2020
About the School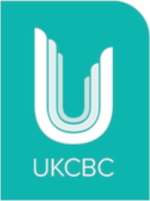 The UK College of Business and Computing (UKCBC) is a higher education provider based in London. Since opening, our aim has been to help add professional value to each and every student that studies w ... Read More
The UK College of Business and Computing (UKCBC) is a higher education provider based in London. Since opening, our aim has been to help add professional value to each and every student that studies with us. Our lecturers have years of experience delivering high-quality teaching, and each course has been developed to give students the skills they need to succeed in their chosen profession. We're an adaptive, welcoming institution that cares about the needs of our students.
Read less