Economy: Cinema, Tourism, and Development
Home ›
Economy: Cinema, Tourism, and Development
Program Description
Teaching period: 6 to 17 July 2020
Teaching hours: 45
Academic coordinator: Juan Uribe-Toril and Belen Payán Sánchez
Knowledge area: Applied Economy and Marketing and Market Research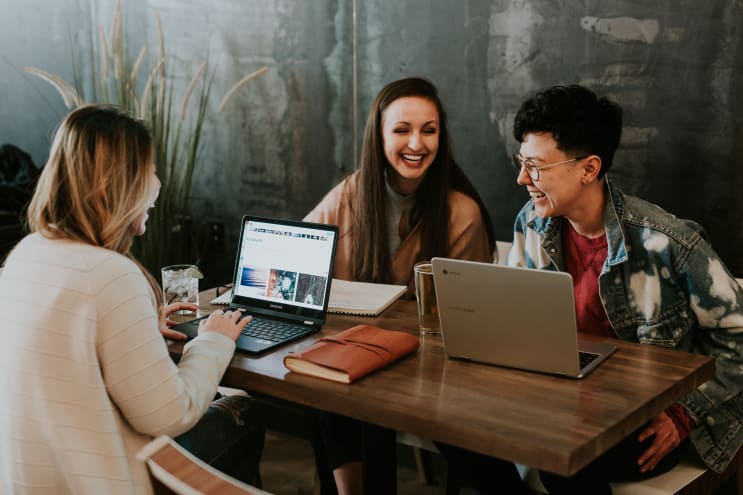 Introduction
Almeria is well known all over the world for having been a stage for tv films and blockbusters, from westerns starring Clint Eastwood and directed by Sergio Leone, to the recent appearance in tv series such as "Game of Thrones" or "La casa de Papel". Almería "Land of Cinema" receives every year hundreds of professionals of the audiovisual sector that find in the special landscape of locations the perfect picture for their works.
This course aims to study Economics using cinema as a methodological resource. For this reason, each theoretical module will be focused on a film or TV series shot in Almeria. The binomial economy and cinema will be used with a double purpose: On the one hand, as didactic support to follow the plot of books, films, and series, while recognizing theories, stereotypes or economic-social models. On the other hand, serving in itself as a dynamic element of the environment and generator of economic growth.
Cinema, television and its auxiliary industry (throughout merchandising or tourism) promote economic and social development. Social media has transformed productions into authentic mass phenomena, with hundreds of thousands of followers who analyze each chapter or film.
As examples (without serving as a spoiler of the course), taking as reference Game of Thrones series or the third part of Indiana Jones, we can study money or the Central Banks, make a historical analysis of the evolution of tourism since World War II, or why not, analyzing how Universities spend their budgets (it is assumed that Dr. Jones is professor at University of Marshall and his expeditions funded by the University ... right?).
Objectives
To understand the relationship between Economy, local development, population, and territory.

To comprehend the role of Economy and innovation in business, economic and social activity, and acquire the skills to assess current economic movements.

To enhance the transversal knowledge between Economy and Development.

Content
Modules
Module 1: Economy and Business: Social Science
Asterix in the Olimpic Games by José Luis Ruiz
Social Sciences

Economy and Business: Social Science

Economy and Business: a Marketing point of view

Module 2: Economic Factors
Indiana Jones and the Last Crusade by Bruno Nievas
Land, labor, and capital

Human Resources: Leadership and Success

The Hero's journey. Based on the theory of Joseph Campbell

Module 3: Elasticity
El niño por Juan Milán
Price elasticity of demand

Income elasticity

Cross elasticity

Supply elasticity

Case study

Module 4: Employment
Assassin's Creed by Alejandro Galindo
General notions about employment

New jobs in the 21st century: The importance of augmented reality

Newmarket niches: Virtual tours and video games

Module 5: Teamwork and Negotiating skills
Money Heist by Belén Payán
General notions about teamwork. Theory and practice

Business negotiation processes

Games theory and applications

Case studies

Module 6: Money and Central Bank
Game of Thrones by Juan Uribe
What is money?

European Union: Achievements

European Central Bank vs The Iron Bank of Braavos

Methodology
Teaching methodology will be based on active participation, encouraging the engagement of students.

Classroom sessions will include theoretical seminars, role-playing sessions, case studies, and other activities.

The sessions in the classroom will be enriched with debates, forums, and outdoor training activities, which will allow fixing, through an experience based-learning, the conceptual skills. Depending on the activity proposed, students will work both individually and in teams, thus contributing to developing their ability to work as a team, and the negotiation and communication skills.

The course will have a virtual classroom that will serve as a meeting point between students and teachers, facilitating the individualized follow-up of the student and the agile resolution of questions, as well as the possibility of sharing resources that complement the classroom teaching activities.

The program will be offered in Spanish and English.
Professional Visits and Complementary Academic Activity
Cinema tells stories that sometimes take us to parallel universes. We propose activities that contribute to join fiction and reality, getting the student into an active part.
Field Visit 1: Film-Set of Sergio Leone
Visit the authentic Sets of Sergio Leone, where you will feel like a Cowboy. Original and authentic Film-Set of some of the most famous spaghetti western such as "A Fistful of Dollars" or "Once upon a time in the West".
Field Visit 2: Cinema's house
Visit the museum dedicated to cinema and John Lenon's residence in Almeria during the filming of: "How I won the war".
Assessment
To complete this course, an individualized formative evaluation will be performed. It will be necessary to attend at least 80% of the face-to-face sessions and active participation in class will be positively valued. Additionally, participants must elaborate and pitch the results of their teamwork.
Last updated Jan 2020
About the School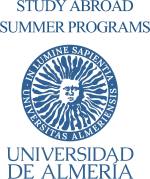 The University of Almería, Spain, organizes summer courses each July since 2013. They are designed by the most prestigious experts of the leading-edge fields of our University and are taught by Doctor ... Read More
The University of Almería, Spain, organizes summer courses each July since 2013. They are designed by the most prestigious experts of the leading-edge fields of our University and are taught by Doctors and Full Professors of proven expertise and experience in their respective areas of knowledge. All courses have an eminently practical focus and include visits to industries and companies of the field.
Read less