Early Childhood Education
Home ›
Early Childhood Education
Program Description
Education
The first two years of preparation for a career as an early childhood, elementary, middle school, or secondary teacher can be accomplished at Northwest College. The Education Department offers courses which teach the basic principles and theories of teaching and learning. Through the cooperation of public school personnel, our students observe and gain practical experience in public school classrooms throughout the Big Horn Basin.
Academic advisors guide students in their career choices as well as advise them on course selection and transfer options.
Since teaching requires state certification, it is important that students consult with their advisors frequently to become informed of program requirements at four-year colleges. The catalog of the four-year transfer college must be consulted by the student when selecting courses.
Education – Early Childhood
This program allows students to focus on Early Childhood Education for their associate of arts or science degree. Students completing this program can use this as a terminal degree and apply for CDA certification to work in a child care setting or apply for a substitute teaching certificate to work in the public schools in the state of Wyoming. Additionally, the transfer student could transfer to a university offering a four-year degree in early childhood teaching or other areas of service to young children. The core provides students the basic coursework in the field while allowing them the flexibility to tailor their program to their individual needs. Students must successfully complete core courses with a "C-" or better to meet program requirements. Students planning to transfer to a four-year program may need to have additional hours beyond the program requirements at Northwest College in order to transfer in as a junior.
Program-specific Outcomes
The student shall demonstrate knowledge of physical maturation, cognitive and language, and social/emotional development from pre-birth to approximately 8 years of age, including individual differences and the impact of early experiences. (WY Professional Teaching Standards I, II, III)
The Student shall demonstrate competence in articulating rationale for implementation of developmentally appropriate practices in the education of all children including techniques of informal and formal assessment and the process of evaluating early childhood program. (WPTS IV, V, IX, XXII)
The student shall demonstrate competence in planning and implementing developmentally appropriate curriculum through the facilitation of play and the design of appropriate learning environments to meet the needs of all young children. (WPTS XIII, IV, V, VII, VIII, XI)
Core Courses
All the Core Courses meet outcome standards for Wyoming Teacher Certification in Early Childhood Education.
EDFD 1101 - Introduction to Careers in Education (1)
EDEC 1020 - Introduction to Childhood Education (3)
EDEC 1100 - Child Guidance and Observation (3)
EDEC 1200 - Administration of Early Childhood Programs (3)
EDEC 1300 - Curriculum Planning and Development for Young Children (3)
FCSC 2121 - Child Development (4)
LIBS 2280 - Literature for Children (3)
EDEC 2200 - Early Childhood Practicum (3-5) (Capstone Course)
Total Core Courses: 23-25 Credits
Last updated Dec 2017
About the School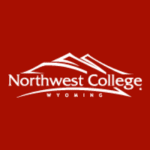 Northwest College opened in 1946 with nearly 100 full- and part-time students and three instructors who met in classrooms borrowed from the public school district.
Northwest College opened in 1946 with nearly 100 full- and part-time students and three instructors who met in classrooms borrowed from the public school district.
Read less