EDEXCEL BTEC Level 5 HND in Computing and Systems Development (QCF)
Home ›
Diploma ›
EDEXCEL BTEC Level 5 HND in Computing and Systems Development (QCF)
Program Description
Pearson BTEC Level 5 HND in Computing and Systems Development (QCF)
The new BTEC Higher Nationals in Computing and Systems Development has been accredited onto the Qualifications and Credit Framework (QCF)
The Pearson BTEC Hr National Diploma in Computing is an internationally recognised qualification and is validated, administered and verified by the Pearson BTEC. The BTEC Higher National Diploma (HND) is equivalent to the first two years of an Honours Degree programme at a British University. This qualification is designed to equip students with the knowledge, understanding and skills required for success in current and future employment in Information Technology. This qualification falls in line with the British Computer Society (BCS) and Engineering Council requirements for accreditation and exemption from the BCS examination.
Duration of course: Two years full-time study but can be taken in fast track mode.
The HNC (120 credits) comprises the first 3 mandatory units (45 credits) plus any level 4 units chosen from the specialist units 5 to 28 making up at least 75 credits.
The HND (240 credits) includes all 4 mandatory units and 175 credits worth of specialists options with a minimum of 125 credits at level 5.
Mandatory units:
1 Business Skills for e-Commerce
2 Computer Systems
3 Employability and Professional Development
4 Project Design, implementation and Evaluation
Specialist units: (level 4)
5 Emerging Technologies
6 Management in IT
7 Research Skills
8 Management of Projects
9 Systems Analysis and Design
10 Human Computer Interaction
11 Digital Media in Art and Design
12 2D, 3D and Time-based Digital Applications
13 Multimedia Design and Authoring
14 Website Design
15 Website Management
16 e-Commerce Technologies
17 Database Design Concepts
18 Procedural Programming
19 Object Oriented Programming
20 Event Driven Programming Solutions
21 Software Applications Testing
22 Office Solutions Development
23 Mathematics for Software Development
24 Networking Technologies
25 Routing Concepts
26 Design a Small or Home Office Network
27 Network Operating Systems
28 IT Support for End Users
Specialist units: (level 5)
29 e-Commerce Strategy
30 Information Systems in Organisations
31 Knowledge-based Systems
32 Quality Systems in IT
33 Data Analysis and Design
34 Data Structures and Algorithms
35 Web Applications Development
36 Internat Server Management
37 Digital Image Creation and Development
38 3D Computer Modelling and Animation
39 Computer Games Design and Development
40 Distributed Software Applications
41 Programming in Java
42 Programming in NET
43 Networking Infrastructure
44 Local Area Networking Technologies
45 Wide Area Networking Technologies
46 Network Security
47 IT Virtualisation
48 IT Security Management
49 Digital Forensics
50 Work-based Experience
Specialist units: (level 3)
51 Computer Systems Architecture
52 Spreadsheet Modelling
53 Web Server Scripting
54 Multimedia Design
Entry Qualifications
Students must normally be aged 18 years or over.
They must possess four GCSE's or their equivalent qualification including English and Maths at grade C or above, or a BTEC first Diploma, plus at least one GCE A level and a level of English language equivalent to B2 of the CEFR - 5.5 IELTS with a minimum of 5.0 in all sections. Mature students (over 21 years of age) may be exempt from some of the above requirements on grounds of experience but where English is not the first language students must provide recent certification of having reached at least IELTS 5.5 as stated above
Duration of Course
This course normally lasts 2 years but can be taken in fast track mode on one year only.
There is a rolling programme so students can apply at any time of the year and enrol on a unit by unit basis for the HNC or HND versions of the course.
Delivery
The course is structured around formal classes, seminars, tutorials and individual tuition. Blended and Distance Learning methods are available for those who cannot spare the time because of work commitments.In addition, students will be expected to undertake a great deal of private study. The form of assessment is by assignment. Grades Distinction, Merit and Pass are available.
This qualification enables students to apply to UK universities for the third and final year of undergraduate degree programmes.
Read our reviews:
Google: https://tinyurl.com/y8paf9gg
Sccot: https://tinyurl.com/y9p7p6sr
Hotcourses: https://tinyurl.com/y9s6su7b/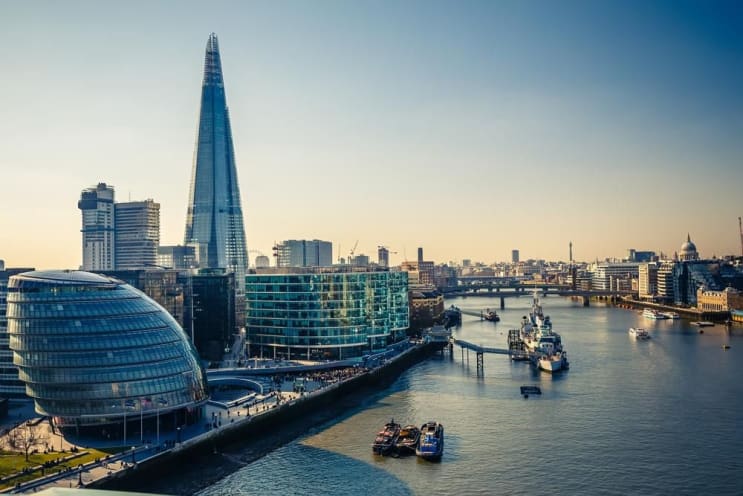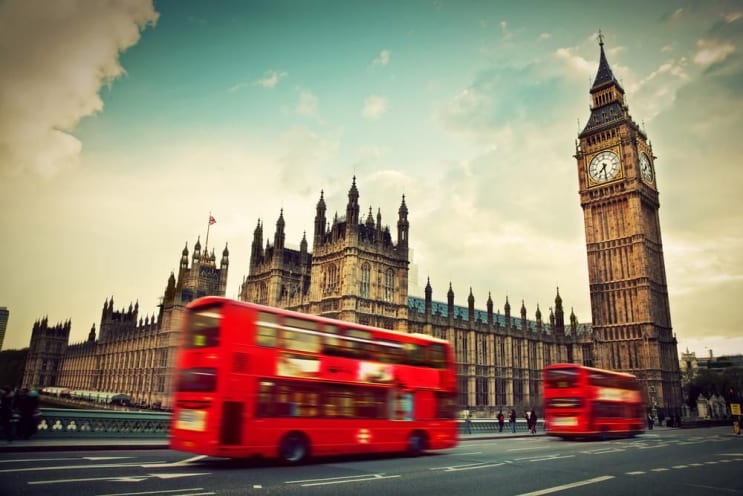 Last updated Oct 2018
About the School

Qualifications are essential to gaining recognition and respect. Students from UK, EU and from all over the world want to study in London and our philosophy is to provide high standards of teaching in ... Read More
Qualifications are essential to gaining recognition and respect. Students from UK, EU and from all over the world want to study in London and our philosophy is to provide high standards of teaching in an environment that encourages academic achievement alongside personal development while experiencing the culture and life of a vibrant city. Find the right course for you and get student centred learning throughout your time at the college. Students must be 18 years or over to apply.
Read less