Discover East Asia: Language and Culture Immersion Program (with A.A. Degree in Liberal Arts)
Home ›
Discover East Asia: Language and Culture Immersion Program (with A.A. Degree in Liberal Arts)
Program Description
Have you ever wanted to go to Japan, China or Korea?
At Hawaii Tokai International College, you have the chance to take your education to the next level by participating in our Discover East Asia (DEA) program! Transcend the classroom and learn the culture, history, and language of a different country!
HTIC is dedicated to helping students become multilingual, culturally aware and enlightened global citizens. This program serves as a gateway for students yearning to discover Eastern traditions for the first time or to deepen their understanding of East Asian cultures. DEA participants will have the opportunity to attend one of the following schools: Tokai University in Japan, Hanyang University in Korea or Shenzhen University in China.
By studying abroad, you will be able to see the world while earning language credits towards your HTIC Associate in Arts degree.

In keeping with its mission as a gateway bridging diverse international perspectives, HTIC offers the Discover East Asia: Language and Culture Immersion Program, which provides students the opportunity to pursue the study of Chinese, Japanese, or Korean language and culture as they complete their A.A. degrees. A special highlight of the program is the opportunity to study abroad – in China at Shenzhen University, in Japan at Tokai University, or in South Korea at Hanyang University – in intensive language classes. In addition to meeting the requirements for any of the three (3) degree options, Discover East Asia Program participants must:
Take Japanese 101, Chinese 101, or Korean 101 at HTIC, or pass a placement test demonstrating equivalent ability in of one of these languages, before leaving for study;
Earn three credits in one of the three languages during the study abroad;
Take at least six additional credits at HTIC of East Asia-related, 3-credit courses in the fields of history, political science, art, religion, anthropology, or literature before or after the study abroad experience;
Upon return to HTIC, give a presentation, in the language studied, at Presentation Day; and
Submit a cross-cultural reflection paper or similar project discussing the study abroad experience.

Tuition
Tuition for the Discover East Asia program is the same as a full-time term at HTIC and should be paid to the HTIC Fiscal Office. HTIC will forward the tuition to the appropriate university on your behalf.
The Gateway Scholarship/Resident Tuition Reduction is not available to students participating in the DEA program.

Travel & Housing
Discover East Asia participants are responsible for their own travel arrangements to China, Japan or Korea. The price of the student's ticket is not reflected in the tuition price.
Participants are responsible for purchasing appropriate travel and health insurance to cover them the entire duration of their DEA program.
Participants will be billed for residence hall rooms and housing-related costs by the institution that is hosting the student.

Passport & Visa Requirements
Students must have a valid passport and visa in order to participate in DEA. HTIC and the student's host institution will assist students in obtaining the appropriate visa for study. Please visit the OSS for more information.

Application Process
1. First Step
All interested students should schedule a meeting with the LA academic advisor in the OSS. Advisors can answer questions and also provide applications.
2. China, Korea or Japan?
Once the destination country has been decided, completed applications should be brought to the OSS. Students interested in studying abroad in Japan may receive additional guidance and assistance from the Tokai University representative at HTIC.
3. Let's Go!
Upon review, the application will be submitted to the appropriate overseas institution by HTIC on behalf of the student.

Certificates of Completion
Students who successfully complete the Discover East Asia program will receive Certificates of Completion with their Associate in Arts diplomas.
Last updated Dec 2018
About the School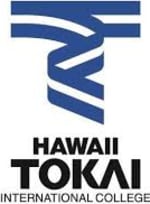 Established in 1992 as an American two-year liberal arts college, Hawaii Tokai International College (HTIC) is located in the city of Kapolei. HTIC, which is accredited by the Accrediting Commission f ... Read More
Established in 1992 as an American two-year liberal arts college, Hawaii Tokai International College (HTIC) is located in the city of Kapolei. HTIC, which is accredited by the Accrediting Commission for Community and Junior Colleges of the Western Association of Schools and Colleges (WASC), is the only American campus of the Tokai University Educational System of Japan. HTIC reflects the combined educational philosophies of TES founder, Dr. Shigeyoshi Matsumae, and Dr. Richard Kosaki, University of Hawaii Chancellor Emeritus, former professor and founder of the UH Community College System. Both men shared a strong belief in active education through which students not only acquire knowledge, but also develop critical thinking, communication skills, and the intellectual curiosity to be lifelong learners.
Read less