Diploma of Leadership and Management
Program Description
Course Description
This qualification reflects the role of individuals who apply knowledge, practical skills and experience in leadership and management across a range of enterprise and industry contexts.
Individuals at this level display initiative and judgement in planning, organising, implementing and monitoring their own workload and the workload of others.
They use communication skills to support individuals and teams to meet organisational or enterprise requirements. They plan, design, apply and evaluate solutions to unpredictable problems, and identify, analyse and synthesise information from a variety of sources.
There are no work placement requirements for this qualification.
Occupational Titles
Human Resources Manager

Production Manager

Warehouse Manager

Sales Team Manager

Senior Manager (General)

Branch Manager (General)

Operations Manager (General)

Business Manager

Business Development Manager

Distribution Centre Manager
What you will learn
This course will provide you with the core skills areas required to perform as a leader and manager in a range of industries, from Middle to Senior Management. During your studies you will learn among other things:
Leading and managing workplace relationships

Team effectiveness

Management of employee performance, workforce management and employee relations

Emotional intelligence

Budgeting and Financial Planning

Risk Management

Facilitation of continuous improvement
Course structure
There are 12 units to be completed in this qualification – 4 core and 8 elective units, in accordance with the packaging rules.
Core Units
BSBLDR511

Develop and use emotional intelligence

BSBMGT517

Manage operational plan

BSBLDR502

Lead and manage effective workplace relationships

BSBWOR502

Lead and manage team effectiveness
Elective Units
BSBCUS501

Manage quality customer service

BSBMGT516

Facilitate continuous improvement

BSBRSK501

Manage risk

BSBPMG522

Undertake project work

BSBWHS501

Ensure a safe workplace

BSBADM502

Manage meetings

BSBHRM512

Develop and manage performance-management processes

BSBSUS501

Develop workplace policy and procedures for sustainability
Recognition of Prior Learning
We understand that you may already have many skills and areas of expertise that you have obtained in different ways and these are recognised through our Recognition of Prior Learning (RPL) process.

We have developed an RPL application kit for this course.

The Student Handbook provides more information about our RPL process. Alternatively, you can contact an Enrolment Consultant to discuss your RPL options.
Course duration
The duration for the course is 78 weeks for International Students, including breaks and holidays, who are required to complete at least 20 hours of face to face study per week or engage for 20 hours per week. International Students will attend classes three days per week to meet this requirement and will complete 54 weeks of actual study. This mode of study is set up using a traditional academic structure of 6 terms each of 9 weeks.
Domestic students have up to 52 weeks to complete the program via e-learning, as assisted self-paced learning. Domestic students work to a set amount of study hours per week and do not observe the traditional academic structure of set terms or observance of term breaks and holidays.
International Students Entry Requirements
Year 12 (HSC); or equivalent qualification/s;

Academic IELTS 5.5 overall, no less than 5.0 in each band, or upper intermediate, or

EAP from approved ELICOS/ESL centre and

18 years or above.
Domestic Students Entry Requirements
For all fee for service domestic students, you must have completed Year 12 in an Australian Secondary College or an AQTF Certificate IV level qualification or above, to demonstrate the Core Skills, including Language, Literacy and Numeracy (LLN), to be able to successfully complete this program.

Candidates who do not possess the qualifications listed above will be required to complete an ACSF based LLN assessment at Learning (ACSF Level 3+), reading (ACSF Level 3+), writing (ACSF Level 3+), oral communication (ACSF Level 4) and numeracy (ACSF Level 3+).
Last updated Nov 2018
About the School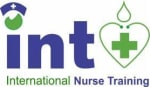 INT Nurse Training Pty Ltd was built on the passion of its CEO and founder, Mrs Sarita Mudaliar (RN) and her desire to produce professional, highly skilled and quality trained nursing staff for the he ... Read More
INT Nurse Training Pty Ltd was built on the passion of its CEO and founder, Mrs Sarita Mudaliar (RN) and her desire to produce professional, highly skilled and quality trained nursing staff for the health and care sectors in our community. The desire extends to a vision for those graduates to become long-term, enduring professionals, with a career in nursing and a pathway to higher level study, including Nursing Registration. INT Nurse Training will strive to be recognised as a leader of quality education in the health and care sectors, who keep patient-centred care and the health of society at the forefront of its values.
Read less