Program Description
Nurture your interest in all things green by gaining a well sought after qualification in the Diploma of Horticulture. Be the one dispensing advice on plant suitability, health and design, and become the expert this ever-changing and dynamic industry needs - a rewarding career awaits.
Become a Horticulturist with a specialised career
Horticulture is playing an increasingly vital role in conserving our environment and maintaining flora for future generations.
Our Horticulture programme is diverse and facilitates entry into a range of industry sectors including landscape construction and design, local government, contract maintenance, consultancy services, botanic gardens and horticultural enterprises.
Industry connections and resources
The Diploma of Horticulture is delivered at our Fairfield campus, where you will have the benefit of training on extensive grounds and in purpose-built horticulture workshops.
The Nursery and Garden Industry Victoria (NGIV) is the peak industry body for the state's horticultural industry. You will have an opportunity to work with the organisation through events such as the Melbourne International Flower and Garden show.
On completion of the course, you will have an abundance of choice in this thriving trade. There are many roles available within historic, private, botanic or council gardens where you will be qualified to apply.
Employment outcomes
The Diploma of Horticulture incorporates 70 hours of work experience and is delivered over 3 days per week, with the expectation that you will find employment in the industry on a casual or part-time basis or become volunteers with horticultural community organisations.
Assessment
Various forms of assessment may be used, including a demonstration of skills, tests and assignments, folios, oral activities, third-party reports and practical work. At the commencement of each unit, you will be given an outline of what is to be covered in that unit and how the unit will be assessed.
Additional units available for recognition of prior learning (RPL)
This Diploma makes available the following units of study for RPL:
AHCDES503 Assess landscape sites
AHCLPW501 Develop a management plan for a designated area
AHCLSC501 Survey and establish site levels
AHCLSC502 Manage landscape projects
AHCPGD503 Manage parks and reserves
AHCPGD504 Develop and implement a streetscape management plan
AHCPGD505 Conduct comprehensive inspection of park facilities
AHCWHS501 Manage work health and safety processes
AHCWRK509 Provide specialist advice to clients
Entrance Requirements
Academic: Australian Year 11 equivalency
English: Academic IELTS 5.5 with no individual band below 5.0, Pearson PTE Academic 42 overall with no individual communicative skill below 36, or Melbourne Polytechnic recognised equivalency.
Pathways to further study
These qualifications may lead to further studies in horticulture at tertiary institutes
Career Pathways
Opportunities in a broad range of horticultural enterprises and disciplines include:
maintenance and management of private and public gardens and parks
restoration and management of heritage gardens
project management
managing a horticultural enterprise.
design and garden drawing
Last updated May 2019
About the School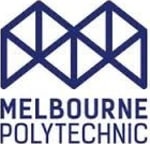 Melbourne Polytechnic has been delivering vocational training since 1912 and today offers a diverse range of innovative, hands-on TAFE (VET) and Higher Education (Degree) programs to equip you with th ... Read More
Melbourne Polytechnic has been delivering vocational training since 1912 and today offers a diverse range of innovative, hands-on TAFE (VET) and Higher Education (Degree) programs to equip you with the knowledge and skills to excel in an evolving and challenging marketplace. Melbourne Polytechnic courses are designed and developed with industry participation to give students the best employment outcomes. Melbourne Polytechnic has seven metropolitan campuses, Preston, Collingwood, Epping, Fairfield, Greensborough Campus and Heidelberg. Each campus provides an individual, unique and enriching student experience.
Read less