Program Description
The Diploma in Sound Engineering is a two-year course offered by Microfusa and designed to provide the students with the widest possible range of skills and knowledge on the recording, mixing, sound engineering, and post-production for both audio-visual and musical media.
The best possible training and preparation is required in order to be professionally successful in the constantly evolving world of music and audio-visual technologies, and the experience we have acquired over the years in teaching audio technology, allows us to offer this comprehensive course to cater to this need.
These new technologies have revolutionized the world of audio-visual production, offering an ever wider range of professional possibilities; from television and radio to the increasingly varied technologies of online content delivery systems and mobile applications, not to mention the vast and ever-expanding video game market. The number and sheer size of these domains, require highly trained and adaptable professionals able to adjust to changes in the market.
Throughout the course, you will learn to use and work with professional and state-of-the-art tools. The training will take you from the broader aspects of audio to computer systems in detail and will give you the opportunity to experience working in a recording studio, sound for live shows, cinema, television, internet, and radio.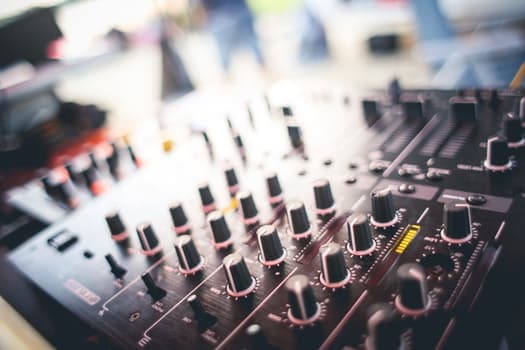 In order to give you some perspective, you will also have the chance to learn about the history of music production, of music in general, and to improve your English with a native-language teacher who is also a professional record producer.
By the end of the course, students will also have acquired the official accreditation offered by software manufacturers Apple and Avid (Logic 101 y Protools 101, 110, 201 y 210M y 210P), providing them with comprehensive knowledge in the use of these programs.
Syllabus
Frist Year
Audio Technology

Audio equipment, signal routing, digital and analog consoles, microphones, signal processing, and audio Fxs, amplifiers and loudspeakers systems

Digital audio and computing foundations

Computer Essentials, MIDI, virtual instruments, digital audio, networks and communications, remote control devices, Digital Audio Workstations

Electronics

Fundamentals Mathematical foundations, Electricity, Magnetism, electronics components, basic circuits, security at work

Physics and acoustics principles

The physics of sound, magnitudes, harmonics (the type of sounds), musical instruments physical foundations, microphones placing, acoustical principles (absorption, reflection, diffraction, etc.), noise and environment, reverberation, isolation, acoustics conditioning, reverb simulators (audio processors, a brief history and its parameters)

Mixing techniques

Auditory physiology, psychoacoustics (binaural, Haas, delays, sound masking.) human voice physiology, monitoring systems, mixing axis (deep, stereo, frequency response) EQ, dynamics, space design, automation, introducing the mastering

Recording techniques

Stereo microphone techniques, recording workflow, tuning, tempo correction, editing, post-production. Practical classes with professional musicians (voice, percussion, acoustic guitars, Jazz trio and Rock band)

Music Theory I

Tempo, bars, structures, scales (major and minor) and harmony (triades i quatriades)

Audio Software I

Apple Logic 101, Protools 101 and 110

Music History

From classical to electronic music. Music style analysis. Music production history; technology evolution, most important producers in history
Second Year
Film and TV audio post-production

Music ambiance, media arts and technology environment, dubbing techniques, dialogues, microphone recording techniques, Foley, mixing, audio aesthetics, sound design, commercial advertising

Multichannel and 3D audio

Multichannel systems Dolby, 5.1, SDDS, etc. Dolby Athmos (theoretical class), 360º sound (Ambisonics), Virtual Reality integrations. AOIP (Dante)

Mastering

Analysis from the technical to the artistical view, digital audio correction, audio restoration, visual monitoring tools, processing (dynamics, EQ, space, m&s matrix, dithering), Stems, editing, CD architecture, iTune optimizing

Live Sound

Introduction to live production events, organization, and security, speakers sound systems (line arrays, Adaptive EAW), stage monitoring, digital networking, live audio consoles, remote mixing, backline basics, sound checking. Practical classes with professional musicians at Sala Apolo (Drums, guitars, acoustics Jazz, Rock Band). Microfusa Festival at Sala Apolo

Music Business industry

Songwriting rights, copyright patent, Creative Commons, Performance rights, Phonographic producer/labels (majors and independents), legal agreements, digital distribution, network "moneytoring"

Music theory II

Scales (Minor harmonics, melodic minor, Greek or Gregorian modes, and others) and harmony (secondary's dominants and the rest of chords), songwriting with modal exchanges

Audio Software II

Protools 201, 210P (Post-production), 210M (Music)
Requirements
Academic
Recommended, Baccalaureate, or equivalent A-levels studies. Students with inferior studies must organize an interview with the school director
Successful completion of the 2-year diploma gives access to the third university year (top-up course) in England, at the Southampton Solent University.
In order to be able to access said university and in so doing attain a University Degree the access requirements are; Baccalaureate (any modality), English language level IELTS certification with the cut-off score of 6 in speaking and writing. Lastly, not to forget the successful completion of all the Diploma subjects, in accordance with Microfusas' requirements.
All of these requirements must be met when registering at the university, which is usually in June previous to the start. This gives students the opportunity to master their English and, in some cases to complete their Baccalaureate or A-levels studies.
Materials
The center provides all the necessary materials for the course, as well as the availability of recording studios for the course studies and to work on projects, practice, and study.
Last updated Jun 2020
About the School

The daily schedule at the school is divided between the classes; theory and practice, in the computer rooms and studios. The classes are led by qualified tutors who bring their experience to the learn ... Read More
The daily schedule at the school is divided between the classes; theory and practice, in the computer rooms and studios. The classes are led by qualified tutors who bring their experience to the learning environment while following the methodology of the school. There are also the hours for study and practice conducted at the school with the all the necessary facilities and amongst fellow students whose talents,
Read less