Diploma in Research Methods and Skills
Home ›
Diploma ›
Diploma in Research Methods and Skills
Program Description
Introduction
Diploma:

Diploma
Mode: Blended
Course date: 1 September 2020
Duration: 6 months
Course date 2020: 1 September 2020 - 1 March 2021
Research competencies and skills are essential for the effective conduct and understanding of research and ultimately for evidence-based decision-making, whether in business, government, or civil society. The RMS program offers a unique program to develop your academic skills and scientific mindset.
For example, you can think of consumer market research for innovative products or services, impact studies of ICT projects, studies on female entrepreneurship, and studies on corporate greening in the hotel industry. The development of research competencies is particularly relevant for junior academics whose career is increasingly dependent on their research output. When embarking on a DBA program, you also need to have a solid understanding of what constitutes good research, how to design and execute empirical studies, and how to present and discuss research results in a convincing and effective manner.
The program is developed for those wishing to develop their research careers in a broad range of industries: the private sector, NGOs, international development organizations, public sector early career academics and doctoral candidates. In developing countries, this program can serve as capacity building for staff in universities, but also research units within businesses, NGOs, ministries and think tanks. In developed countries, this program fills the gap between master graduation and the start of doctoral research.
We welcome you to Maastricht for 2 weeks (1 – 11 September 2020) at the beginning of the program (mandatory). During these two mandatory weeks on-campus you will follow subject module 1: Introduction to Research Methods. You will not only be able to meet the MSM lecturers but also your fellow (international) students. The two weeks on-campus will also contribute to sharpening and refining your initial research ideas through classroom interactions, peer reviews, and group assignments. The other four modules are offered online consisting out of online videos, handouts, moderated online forum discussions, and feedback on assignments per email and Skype.
The program comprises five modules and takes you through the empirical research cycle step-by-step. The program balances theoretical knowledge with experience-based learning. We strongly believe that learning-by-doing will help you develop a unique set of skills to draft and execute your research proposal. With all assignments being geared towards drafting an initial research proposal, the RMS training program truly kick-starts your research journey.
"During the Research Methods and Skills program, I learned how to write a research proposal, how to look for relevant articles, how to prepare an interview guide, and how to conduct interviews. The program also taught me how to analyze the obtained data."
Ms. Ethel Ansah-Antwi - RMS 2019 alumnus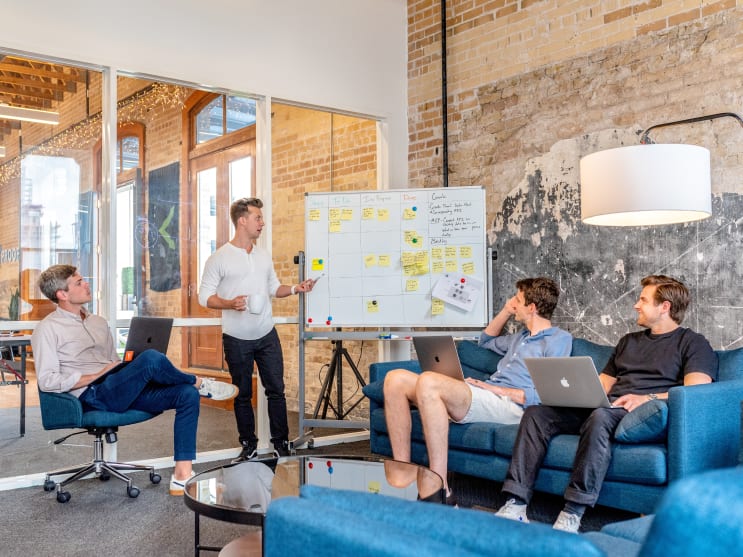 Austin Distel / Unsplash
Research Methods and Skills – blended
During the blended Research Methods and Skills program, you will follow five modules consecutively over a period of 6 months. Participants are required to attend the first module on-campus (Introduction to Research Methods) for a period of 2 weeks (1 – 11 September 2020). By joining MSM Maastricht for the first Module, you will not only be able to meet the MSM lecturers but also your fellow (international) students. Classroom interactions, peer reviews, and group assignments in this Module have proven to be beneficial for students to sharpen and refine their initial research ideas
The coursework and assignments are all geared towards drafting a solid individual Research Proposal that needs to be presented and defended successfully for a committee (online).
The program follows a hands-on approach and teaches you step-by-step:
how to design a sound and feasible research proposal
how to collect reliable quantitative and qualitative data
how to analyze qualitative and quantitative data through valid methods
how to report on the research results according to academic standards.
The Research Methods and Skills program requires a disciplined work ethic.
The program is designed for:
Researchers in government departments
Private sector firms
NGOs and international development organizations
Doctoral candidates
Early career researchers
Participants of the blended program must pass the RMS training program within 6 months after the first day they started the program.
MSM has the right to cancel the program if the minimum number of participants does not meet MSM requirements.
Modules
Module 1: Introduction to Research Methods
The first module focuses on "the basics" of research. It discusses research philosophy, deductive and inductive reasoning, research ethics, the role of literature in the empirical research cycle, literature search & review, presenting the main argument, conceptualizing research (i.e. transforming research question variables into a conceptual model), and the main qualitative and quantitative research strategies in business and management research. The lectures and associated assignments are not only intended to set the stage for the more specialized courses on quantitative and qualitative research methodologies but are also intended to help sharpen their own research ideas in terms of the research question(s), theoretical framework, and research strategy. The sessions of this first module are geared towards drafting the problem statement and outlining the theoretical framework of the individual Research Proposal.
Module 2: Quantitative Data Collection
This module aims to provide a solid introduction to the survey as a data collection strategy. The module discusses sampling strategies, instrument development, data collection, data processing, and the strengths and weaknesses of survey designs.
Module 3: Qualitative Methods
This course will introduce participants to the characteristics of and approaches to designing and conducting qualitative research projects. Participants will gain hands-on experience in various qualitative methods and analytical techniques.
Module 4: Quantitative Data Analysis
The course provides an introduction to quantitative data analysis, starting by introducing basic statistical concepts and continuing with intermediate and advanced-level techniques of econometric analysis, such as multiple regression models and non-linear regression functions.
Module 5: Individual Research Proposal Development
This module focuses entirely on drafting a solid and feasible individual Research Proposal as the final product of the RMS training program. This proposal has to be presented and defended online before a committee.
Admission
Hold a Master's degree in a relevant field of specialization, like Finance & Accounting, Strategy, Entrepreneurship, Organization, Logistics & Information Systems, Social Sciences, Governance & Management, Economics, Public Policy, and Engineering.
Have an adequate level of spoken and written English. Applicants whose native language is not English or whose previous education has been in a language other than English must submit evidence of proficiency in the English language by achieving the following scores:

IELTS at least 6.5 or
TOEFL paper-based: at least 570
TOEFL computer-based test: at least 230
TOEFL internet-based: at least 88

Provide your first research ideas in the form of a five-page preliminary research proposal
Last updated Jun 2020
About the School
Maastricht School of Management (MSM) is one of the oldest and most international business schools in the Netherlands with a large worldwide network of students, alumni and partners. MSM is a personal ... Read More
Maastricht School of Management (MSM) is one of the oldest and most international business schools in the Netherlands with a large worldwide network of students, alumni and partners. MSM is a personally oriented business school offering internationally accredited MBA (full-time MBA, Executive MBA, Online MBA) and Master in Management programs, and short executive courses. Studying in one of MSM's programs means you will share your study experience with participants from many countries and professional backgrounds. Being part of such a diverse community offers you the opportunity to expand your international network and to learn from fellow participants by exchanging knowledge and experience.
Read less