Diploma in Professional Cooking
Read more about this program on the institution's website
Program Description
Considered the best in Canada, the Professional Cooking program at SAIT is delivered by world-renowned chefs who provide expert, hands-on training. In just two short years you will have the opportunity to train and interact with 20 leading culinary professionals - an amazing experience for anyone passionate about the culinary arts.
During this full-time two year program, you will be trained in all aspects of the culinary trade including foundational cooking techniques, garde manger, culinary perspectives, and patisserie. In an industry experiencing high demand, graduates from SAIT's Professional Cooking program gain valuable, real-life experience and are well prepared for a diverse range of options in the dynamic culinary world.
At SAIT, we are focused on our students' success and deliver on this promise through small class sizes, a personalized approach, and state-of-the-art facilities. Our classrooms and labs have recently received $7 million in upgrades including the new Michelle O'Reilly Charcuterie Lab, SAIT's gourmet Market Place, the downtown Culinary Campus, and our own culinary garden - Jackson's Garden. Operating in live classroom environments such as the renowned Highwood restaurant and 4 Nines Dining Centre provides real-world experience that readies you for success in the culinary industry.
As a student, you will learn essential cooking skills and current trends through repetitive production style cooking for the public under the watchful eyes of our professional chefs - just like you would in a real kitchen. The capstone of the program is cooking for the public in the award-winning Highwood restaurant and the bustling downtown Culinary Campus where you will prepare world-class cuisine in a live classroom environment.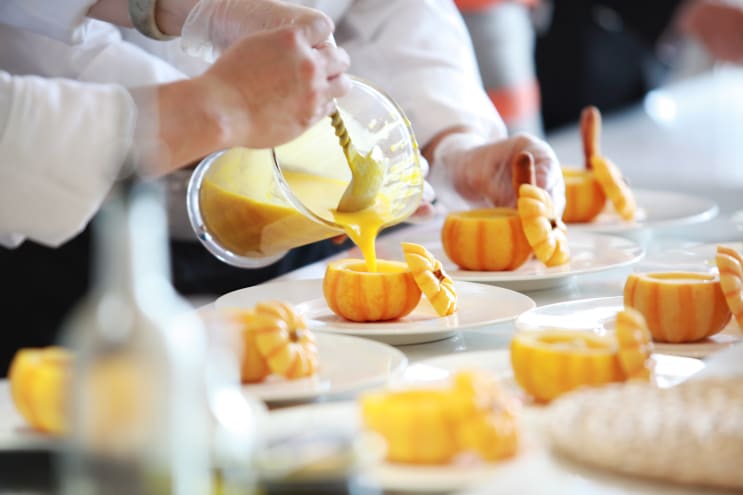 Professional paid internship and study tours
Between your first and second year of study, you will get to apply your skills in the industry through a professional paid internship. In addition to learning in a real-world environment, internships provide valuable connections and opportunities to network with future employers.
As a student, you can also take advantage of exciting international study tours. Previous tour locations have included Australia, France, Spain, Italy, Chile, and Thailand.
Global recognition through chef competitions
SAIT's Professional Cooking program will give you the skills for a global career path and opportunities to work in the world's finest dining establishments. You also have the option to compete in skills and culinary competitions - both locally and internationally. Our students have won gold and silver in Provincial and National Skills in addition to the Canadian Chef Association competitions. Our students have also competed in Hong Kong and Singapore over the last several years playing in the top three.
Your career
You will be prepared for a diverse range of career options in restaurants, hotels, and convention centers after graduation. You may find work locally or abroad as a(n):
Executive Chef
Sous-Chef
Chef de Partie
Banquet Chef
Garde Manger
Chef de Cuisine
Kitchen Manager
Food Stylist
Educator
Graduates of the Professional Cooking program have a 99% employment rate.
Student success
Most successful students spend approximately 20 hours per week doing homework and review, with additional study required to prepare for exams.
Keep in mind hospitality industry hours can range from early morning to late in the evening and often include holidays. For example, our cold food prep classes start at 7:00 a.m. and dinner service at the Highwood ends at 10 p.m.
The culinary industry is fast-paced with a focus on customer service.
The material is presented at a fairly rapid rate. For the greatest level of success, you must be present and take responsibility for your learning experience.
You must be able to read, write, and comprehend the English language at a level exceeding basic conversational English.
Students with higher grades in high school usually experience more success in SAIT programs.
Credentials and accreditation
After successfully completing this program, graduates will receive a SAIT diploma in Professional Cooking.
Upon successful completion of the Professional Cooking program, students have the opportunity to apply for a post-diploma certificate in Culinary Entrepreneurship.
Alberta Apprenticeship has accredited this program for all three technical training periods.
Students are still required to complete 4680 hours of paid work experience and must successfully challenge all three provincial exams before considered eligible for the Red Seal exam and designation.
Students in the Professional Cooking program can challenge:
The first-year government exam after successful completion of their first year in the diploma program.
The second-year government exam after successful completion of the third and fourth semesters provided they passed the first-year government exam.
The third-year government exam after successful completion of the Professional Cooking diploma provided they passed the first and second-year government exams.
For more information contact the School of Hospitality and Tourism.
Transfer options
The opportunity to advance your education through transfer to, within or from SAIT is available with the following universities and colleges:
Alberta Apprenticeship and Industry Training
University of New Brunswick, Saint John
Vancouver Island University
Yukon College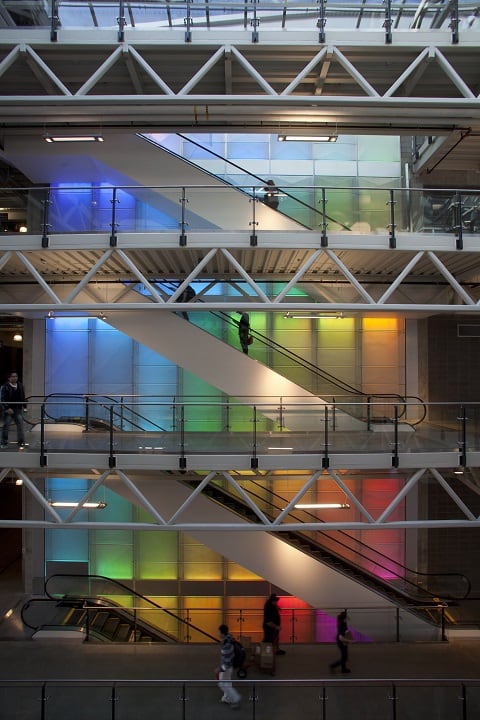 SAIT / SAIT
Admission and selection
Fall 2020 start: applications accepted October 2, 2019, until July 1, 2020.
Key Information
Start Dates: September 8, 2020
Length: 2 years
Tuitions and fees per year:

Year 1: $7,509 (domestic) / $24,084 (international)
Year 2: $6,960 (domestic) / $22,048 (international)
*Tuition, fees, books, and supply costs are subject to change
Last updated Sep 2020
About the School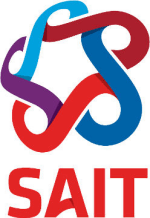 Established in 1916, SAIT in Calgary, Canada is a global leader in applied education and offers 100+ career programs, 1,300+ continuing education courses and corporate training courses to more than 20 ... Read More
Established in 1916, SAIT in Calgary, Canada is a global leader in applied education and offers 100+ career programs, 1,300+ continuing education courses and corporate training courses to more than 200 companies annually. SAIT students study within eight academic schools — Business, Construction, Energy, Health and Public Safety, Hospitality and Tourism, Information and Communications Technologies, Manufacturing and Automation and Transportation. Hands-on learning in unique labs and classrooms, solution-focused research and enterprising collaborations with industry partners ensure SAIT students are career-ready when they graduate.
Read less