Diploma in Port Management
Program Description
Most countries of the world are dependent on international trade. Over 90% of trade volumes are carried through maritime means where cargos are moved from an origin to their destination using various transportation system called "multimodalism" or "through-transport". A port, due to its strategic geographic location, becomes the converging point of the system, thus allowing it to play a major critical role in this integrated logistic chain.
In the era of globalisation and technological advances, ships are getting bigger and more sophisticated while logistic chains are becoming more complex. In response to this, port reception facilities are constantly transforming themselves to become more dynamic and efficient to cater to the demand of both the seaward as well as the landside movement of goods.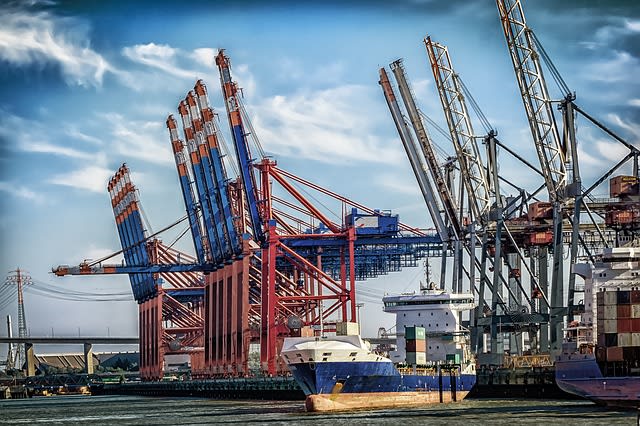 Industry Focus
This programme will provide opportunities for students to thoroughly understand the role of port especially in the international trade and logistic chain as the 'economic engine' of development. This programme exposes the students to the different types of ports, its strategic geographical importance (natural, man-made, river estuary) and diversity of port operations due to different types of cargos – general cargo, bulk (dry and liquid) and containers.
This programme will focus on the strategic role of ports in the context of through-transport with respect to shipping – hub port, feeder/transhipment and intermodal interface. In addition, the programme will also deal with various ownership structure of port organisations and port services i.e. public, municipal, private, landlord or fully privatised ports. Students will also be exposed to the fundamental differences between various types of ships i.e. dry and liquid bulk, general-purpose ships, container ships, break-bulk, RORO, tankers and Ore carriers.
Programme Content
The programme is structured around the themes of the role of ports within international trade, shipping and logistics, managing harbour operations, managing port property, managing terminal operators, and related management knowledge and skills, before culminating in case studies or assignments which draw the various elements of the programme together.
YEAR 1
CORE SUBJECTS
Introduction to Supply Chain Management
Port Planning Management
Port Technology and Maintenance
Business Law
Business Statistics
Business Information Systems
Principles Of Management
Basic Financial Accounting
Human Resource Management
Marketing Management
Principles Of Economics
YEAR 2
CORE SUBJECTS
Innovation Of Port Business
Port Operation Management
Port Marketing And Strategies
Cargo Operation Management
Port Channel Distribution Management
The Business Of Port
Port Security And Safety Management
Port Design And Engineering
Port Tourism Economy And Entrepreneurship
Port Economics
Law of Carriage of Goods by Sea
Economic Impact Of Container Port
Port Cargo Clearance Procedure
Environment Economics In Port Development
Maritime English
YEAR 3
CORE SUBJECTS
Assessment
The programme is assessed through assignments, presentations, quiz, test (coursework), practical, projects, field exercises, other forms of classroom participation and written examination.
Key career skills: Business inclination, good communication skill, good report writing ability, problem-solving, presentation, project management, teamwork, decision making and willingness to learn.
Duration
2.5 year (7 semesters)
Entry Requirement
Pass in SPM (Sijil Pelajaran Malaysia) or 'O' Levels with any three (3) credits or equivalent (minimum requirement).
Career Opportunities
Port organisation; Logistic Business; Warehousing; Distriparks; Freight Forwarding and Shipping Lines; Airports; Container shipping business; NVOCC and Cargo Consolidation business; Port ancillary services – mooring, tugs etc.; Shipping agencies, husbanding, candling etc.; Maritime related authorities.
Last updated Nov 2018
About the School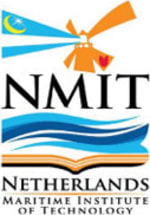 Located right at the heart of ASEAN and at the junction of bustling regional maritime industries, NMIT is strategically positioned to support national and regional competitiveness in the maritime, log ... Read More
Located right at the heart of ASEAN and at the junction of bustling regional maritime industries, NMIT is strategically positioned to support national and regional competitiveness in the maritime, logistics as well as oil and gas industries through the offering of various accredited academic and training programmes.
Read less