Diploma in Management Skills Development: Leader of Leaders
Home ›
Diploma ›
Diploma in Management Skills Development: Leader of Leaders
Program Description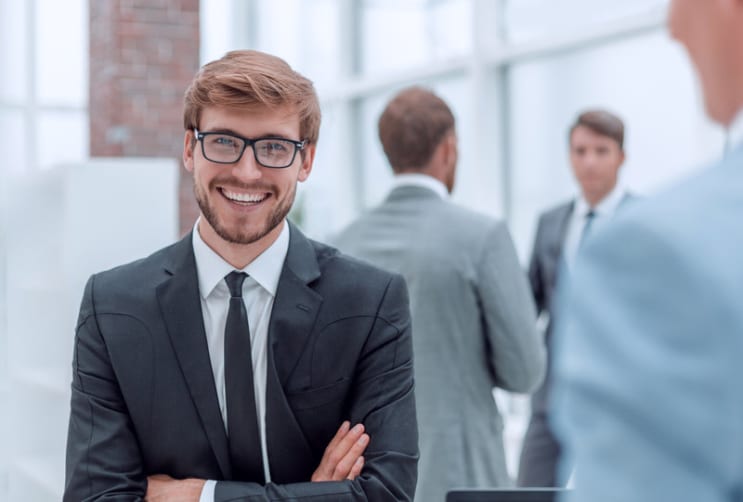 objective
Develop skills that allow you to transform your managerial role into a leader capable of inspiring and managing others, increasing your personal effectiveness and enhancing the talent of your circle of influence, in order to achieve results in an integral way.
Benefits of the program:
Improve your personal management and the management of others, by applying a systematic process of management skills development.

Methodology that includes various learning resources, such as face-to-face learning modules, virtual sessions, community work and individual tutoring.

Increase your effectiveness both personally and professionally to impact on three levels: individual, group in your natural work team and organizational level.

Establish a management skills development plan and have a personal support that will be focused on feedback and challenge its performance.

Acquire management tools that have an application both at a personal and work level. The program focuses before, on the manager, on the person in that position.


Exchange best practices derived from the application process of the concepts and tools acquired throughout the program by the group participants and generate networking with the group.
Addressed to:
Managers, team leaders and middle managers with their staff, as well as candidates for positions of greater responsibility in the short term. A minimum of 2 years of experience in a managerial or middle management position is required.
Content of the program
The Diploma in Development of Management Skills: Leader of Leaders consists of 8 modules , totaling 115 hours of study in total.
Module 1. Introduction to the Development of Management Skills and Personal Proficiency (15 hours and 5 hours of introduction)
Introduction to the development of managerial skills
The participant knows and lives the experience of the methodology used during the diploma

Receive full program information with the calendar of your activities


Receive information to perform your initial assessments and meet your classmates

Receive results of the previously applied tests and the tutor will indicate in the areas in which the participant will work according to the competencies seen in the diploma
Personal Domain
The participant will reflect on their growth and personal learning that will help them produce the results they want (generative learning), approaching their life as a creative task that involves: continuously prioritizing what is truly important, learning to see reality more clearly and Learn to generate and manage the creative tension in your life.
1. Personal development
Strength Self-Discovery

Awareness development

Self esteem

Model of the protagonist

2. Personal domain

Mental models and development

Obstacles to learning

Systemic vision of change

Clarification of personal vision
Personal development plan
Development tactics for the Welfare team: Humberto Maturana
First Tutoring Recognizing my Current Situation
The participant will recognize their current situation with regard to their managerial skills and identify their personal resources from the analysis of their personality and learning diagnoses.
Module 2. Innovation that Generates Value (15 hours)
The participant will reflect on their change management skills in the organization, develop personal skills and know management tools to generate value in the organization through creativity and innovation and incorporate creativity and innovation tools into their portfolio of management skills.
Management of personal and other change

Creative experiences


Collaborative innovation

Generation of value through Innovation
The Innovation process to develop competitive advantages
Module 3. Conversational Competencies (15 hours)
The participant will recognize the communication process as a fundamental part to coordinate actions and improve their relationships; will acquire tools that allow you to ensure the delivery of your messages and be an effective listener. Will be able to recognize the impact of communication in multicultural and intergenerational environments.
The importance and transcendence of language

The three domains of the human being

Type of conversations

Listening and speaking

The observer model

Basic linguistic acts (statements, statements, judgments, promises)


Intergenerational communication in the company

Multiculturalism and communication
The importance of the break to create a new space of possibilities
Coordination cycle of actions to achieve effective results
The judgment of trust, as the main factor to coordinate actions
The process of giving and receiving feedback effectively
Second Tutoring Designing my Desired Situation
The participant will define the desired situation they want to achieve from the learning of the diploma and will carry out an action plan that allows them to define specific objectives and actions to achieve it and improve their managerial skills.
Module 4. Emotional Intelligence (10 hours)
The participant will know tools that allow him to experience the possibilities that his emotions give him, and he will find a healthy and responsible way of expressing what he feels. Will develop the ability to read the emotional messages of others to make their interpersonal relationships more efficient.
Emotional intelligence

How emotions work

Impact of emotions on performance

Emotional messages of the body


Strength and utility of emotions: love, fear, joy, sadness, anger

Stress management
Wellness and happiness
PERMA, a model to have happy collaborators
Module 5. Communicating my Fingerprint (10 hours)
The participant will know the importance of their presence and digital communication, the tools and applications to build their fingerprint, as well as a space for reflection on the effective application of the tools learned in the program.
Me: digital physicist

Applying the Schulz von Thun model
Personal branding

Applications and resources to strengthen your fingerprint

Resolution of real cases
Module 6. Management Leadership and Development of Others (15 hours)
The participant will develop managerial skills that allow him to improve his performance as a leader and coordinate actions effectively in his system of interaction (peers, collaborators, boss (s), clients, etc.) to achieve the objectives of the organization, as well as manage the growth and development of the people in charge.
Taking up my personal vision

Construction of the management vision

Difference between manager and leader


The leader of the 21st century

Leadership styles

Empowerment and leadership

Development of others through leadership
Third Tutoring Executing my Action Plan
The participant will report their development progress with respect to the objectives set. It will recognize the resources that drive it to achieve them and the personal obstacles that prevent it from complying with them.
Module 7. Negotiation and Conflict Management (10 hours)
The participant will learn to apply a new negotiation proposal that will eradicate mental models, observe the different factors that influence negotiation and identify personal styles of negotiation, in order to modify schemes, develop strategies, build relationships and coordinate effective actions.
Distinguishing between conflict and problem

Strategies for conflict management

Design, execution and evaluation of the negotiation


Negotiation Stages

Defensive routines in the organization and its dissolution
Emotions present in the negotiation and strategies to flow in the emotionality
Systemic negotiations
Module 8. Collaborative Work, Best Practices Workshop and Closing (10 hours and 5 hours of workshop)
The participant will apply the skills of personal mastery, creativity, communication, leadership, emotional intelligence, negotiation and conflict management, to enrich his performance as a member of a team, contributing his personal talent to be a driver and form high performance teams.
Difference between group and team

Paradigms in the teams


The management of diversity in teams

Team Confidence
Affective-effective communication
Collaborative Work Skills
Workshop. Best Practices and Closing Workshop
Identify the best practices implemented by the participants throughout the course and present them to their work community, represented by guests from their work and family.
Fourth Tutoring Learning from My Results
The participant will be able to contrast the progress between their current situation at the beginning of the diploma and their desired situation (stated objectives), as well as recognize the learning of their development process.
Last updated Dec 2019
About the School
El Tecnológico de Monterrey es una institución de carácter privado, sin fines de lucro, independiente y ajena a partidos políticos y religiosos. Fue fundado en 1943 gracias a la visión del empresario ... Read More
El Tecnológico de Monterrey es una institución de carácter privado, sin fines de lucro, independiente y ajena a partidos políticos y religiosos. Fue fundado en 1943 gracias a la visión del empresario mexicano Eugenio Garza Sada. Su labor es apoyada por asociaciones civiles integradas por destacados líderes de todo el país, comprometidos con la calidad de la educación superior y con el desarrollo de México.
Read less
Monterrey ,
Buenavista ,
Mexico City ,
Zapopan ,
Puebla City ,
Mexico City ,
Santiago de Querétaro ,
Mexico City ,
Tampico ,
San Luis Potosi ,
Ciudad Juarez ,
Leon ,
Saltillo ,
Cuernavaca ,
Toluca ,
Chihuahua ,
Aguascalientes ,
Culiacán ,
Hermosillo ,
Tijuana ,
Morelia ,
Torreón ,
Cancún ,
Heroica Veracruz ,
Ciudad Obregón ,
Pachuca ,
Reynosa ,
Irapuato ,
Mexicali ,
Mérida ,
Oaxaca ,
Villahermosa ,
Nogales ,
Campeche ,
Mexico City
+ 34 More
Less