Program Description
Diploma in Hotel Management

The CTH Diploma in Hotel Management offered by NCBA aims to provide students with a broad understanding of the operational aspects of the international hotel industry, and a knowledge of the underlying principles involved.

Students applying to study the CTH Diploma in Hotel management must have at least English IELTS 5.5

This is a 720 Guided Learning Hour programme where students are required to demonstrate interpersonal, self study and research and presentation skills throughout the qualification. Assessments are developed to encourage these skills that will provide students with a very strong foundation for further studies in hospitality and tourism sectors.

Students can achieve the guided learning hours in combination of face to face classroom interactions, attending seminars, visits to hotels, self study and group study as well as research work. Students will be required to attend 15 hours of lecture hours per week to support their studies, and will receive guidance to complete the learning hours.

Exams are held 5 times a year at the end of January, June and September. Students must be registered members of CTH in order to sit the exams. Membership to CTH costs £60 sterling for the first year and £45 sterling for renewal. Exams are £30 sterling per module and there are 10 modules to complete the diploma. Students pay the CTH membership and exam fees by sterling bank draft.


Syllabus Overview
Business Computing for Hospitality and Tourism
Business Operations in Hospitality and Tourism
Finance for Hospitality and Tourism
Food and Beverage Operations
Food Hygiene, Health and Safety
Front Office Operations
Housekeeping and Accommodation Operations
Marketing in Hospitality and Tourism
The Global Hospitality Industry
The Tourism Industry
Last updated Feb 2018
About the School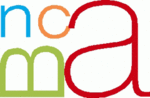 National College of Business Administration (NCBA) was established in 2007 with a view to meeting the increasing demand for specialized education, primarily in the areas of Business Studies, Business ... Read More
National College of Business Administration (NCBA) was established in 2007 with a view to meeting the increasing demand for specialized education, primarily in the areas of Business Studies, Business Management, Photography, Hotel Management and Travel & Tourism. Since then the Institute has been approved by various renowned accreditation bodies to offer a broad range of programmes leading to internationally recognised Certificates, Diplomas, Post Graduate Diplomas. NCBA is an innovative, forward-looking centre of education, with a well-deserved reputation for delivering quality professional and business education. The college is ideally geared to impart modern curricula which match the needs and challenges of our knowledge economy.NCBA attitude to our Students: To promote confidence through continuous encouragement and support To listen attentively, and respond appropriately To be flexible and reasonable with all requests To be accountable for our actions To provide adequate notice and timely information NCBA dedicated strategic aims are: To provide high-quality education which meets the needs of our students To be constantly committed to maintaining high standards To be creative and market-focused in our teaching methods and activities To increase the international scope of the college programmes To influence policy and practice within our chosen areas of expertise To increase the focus on the role of information systems in learning NCBA is offering following Courses for the Year 2012-13. a. Certificate in Business Administration.Level 5 (FETAC) b. Certificate in Business Mangement (ICM) c. Certificate in HR Management (ICM) d. Certificate in Photography (NCFE-UK) e. Diploma in Hotel Management (CTH Awards) f. Post Graduate Diploma in Marketing and MAnagement (LCM- London Centre for Marketing) General English courses (Full Time 16 hours a week- 26 weeks) EDI/LCCI Business English (Full Time 16 Hours a week - 26 Weeks) EDI/LCCI Courses Coming soon. a. Certificate in Child Care Fetac Level-5 b. Certificate in Child Care and Development CACHE-UK College offers its own accommodation for Overseas Students at very a Competitive and affordable rates. College Videos on YouTube: a. http://www.youtube.com/watch?v=6FaXNCkKuQQ&feature=plcp b. http://www.youtube.com/watch?v=IO2QFv5ZCj4&feature=plcp c. http://www.youtube.com/watch?v=n4Hy1vlF34E
Read less