Diploma in Events & Promotions Management
Home ›
Diploma ›
Diploma in Events & Promotions Management
Program Description
You've always been organized and leave nothing to chance. You can analyze any situation—and think fast on your feet when direction shifts. Outgoing would be one way to describe you, as you've always been able to develop a network of friends and colleagues. You love bringing people together and channeling a vision for a party into an event to remember. Are you ready to translate your flair for planning into an eventful career? Get the professional training you need to become one of the best in the business!
Event and Conference Coordinator
Promotions Manager
Event Operations Manager
Business Manager
Conference Planner
Convention Coordinator
Festival Organizer
Meeting Planner
Special Events Organizer
Trade Show Planner
Conference Services Officer
Marketing Coordinator
Sponsorship and Fundraising Coordinator
Event Planning College
Behind the scenes of every successful event is an expert Event & Promotions Manager. This is the person who pulls all the strings, coordinates with suppliers, talent and the media, and ensures the event goes one-hundred percent according to plan. Graduates of this course have a great track record of finding jobs in their new area of expertise at companies and organizations such as these:
The Canada Games
Harvest Jazz & Blues
Astral Media
Wet Ape Productions
Centre of Gravity
Keloha Music and Arts Festival
This comprehensive program combines the perfect mix of classroom theory with real-world experience.
You will take part in the planning of local events and promotions—giving you a chance to learn the ropes first-hand, and network with peers and potential clients or employers.
After this 12-month professional diploma program, you'll come away a master of:
Event Analysis
Professional Organization and Development
Planning and Promoting Real Events
Foundations of Marketing
Self-Promotion and Networking
Finance and Accounting
Business Communications
Leadership and Human Resources.
* Notice *
This program requires students to have a laptop. Please inquire with a Program Advisor for complete details.
Course Flow
In your first quarter of Event & Promotions Management, you will gain a foundational understanding of event planning, such as event logistics, fundraising and sponsorship, objectives, feasibility studies, case studies, risk management, best practices, cash flow projections, determining the viability of an event, budget creation, documentation, and presentation skills. In Introduction to Computer Graphics, you will gain applied skills in core graphics applications which are used in increasing levels of integration throughout the program.
In your second quarter, you will continue your hands on event planning training through successful implementation of a small-scale single-location event in the local community and under the mentorship of a professional event planner. You will learn about marketing through practical exercises and case studies that focus on entertainment industries and apply your design skills (Design Studio) to create a personal brand for yourself. You will also learn the basics of selling (Sales, Negotiation, and Sponsorship) and how to secure sponsorship for events, festivals, conventions, and expositions.
You will continue to explore the marketing and promotion of events in your third quarter, applying your skills to start planning a large-scale community event. You will be concurrently introduced to Project Management which is in high demand for professionals in many industries. Adding to this, you will focus on working with professional associations and building your Employability Skills such as personal management, communication, problem solving, adaptability, entrepreneurship, and teamwork. You will also explore the key concepts and techniques involved in Internet marketing to give you the competitive edge to succeed in an online-driven economy.
In your final quarter, you will continue with the production and execution of the large-scale community event started in your third quarter. You will work through factors such as risk management and marketing with a special emphasis on fundraising techniques and practices as well as legal considerations in event planning such as laws and licensing, insurance, liabilities, intellectual property, rights of privacy and publicity, defamation, domain names, and e-commerce. You will also use what you've learned from the program and apply it to practice and understanding of festivals management, which is a prominent employment option in the event and promotions industry.
Last updated Feb 2019
About the School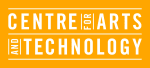 Centre for Arts and Technology is where you'll be surrounded by other driven, creative people – just like you. You'll work on your own, collaborate with a team and at the same time make each other the ... Read More
Centre for Arts and Technology is where you'll be surrounded by other driven, creative people – just like you. You'll work on your own, collaborate with a team and at the same time make each other the best you can be. You'll feel you belong here.
Read less