Diploma in 3D Animation | Game, Film & Visual Effects
Home ›
Diploma ›
Diploma in 3D Animation | Game, Film & Visual Effects
Program Description
Receive hands-on 3d animation training from our animation experts at the Centre for Arts and Technology Kelowna, BC college campus. You've always been creative and had your finger on the pulse of the latest trends in technology. Video games are a bit of an obsession, and a career that requires a suit and tie is just not what you have in mind. Working with a team of talented colleagues on the next blockbuster game or animated feature is where you see yourself in the near future. It's time to bring your dreams to life. In just 24 months, you'll receive the 3d animation training to earn your professional diploma and come away with a knock-out portfolio and demo reel showcasing your talents to potential employers. These are just some of the career paths you could take with your two-year diploma in 3d Animation for Game, Film & Visual Effects:
Character Animator
Character Modeler
Technical Artist
Texture Artist
Digital Artist
Lighting Artist
Concept/Storyboard Artist
Compositing Artist
Careers
Our 3d Animation training for Game, Film & Visual Effects gives you the hands-on experience you need to pursue your dream job in 3D animation. You will learn the latest animation techniques in an environment that is run like a fast-paced, real-world production studio.
Former graduates of this program are now employed at top studios like:
Bardel Entertainment
EA Sports
Image Engine
DHX Studios
Disney Interactive
Yeti Farm Creative
Sony Imageworks
Atomic Cartoons
Rainmaker Entertainment
Graduates of this program have worked on:
Independence Day: Resurgance
FIFA
UFC
Need for Speed
NHL
Storks
Fantastic Beasts and Where To Find Them
TMNT
Emmy Award Winning – King Julien
Dinotrux
Instructors at Centre for Arts and Technology are experts in what has become a quickly growing industry in Canada and across the globe. Our 3d animation pros have lent their talents to numerous games and film and TV productions including The Smurfs, Splinter Cell, Call of Duty, Teenage Mutant Ninja Turtles, Puss 'n Boots, Barbie, Max Steel and Club Penguin.
Working with these animation wizards, you'll learn the key skills you need to become a sought-after animator yourself, including 3D Animation—Modelling—Lighting—Texture—Rigging—Rendering—Compositing—Life Drawing—Character Design—Layout Design—Game Design—Level Design—Game Environment Design—Storyboarding.
To set you up for success, you will receive a laptop loaded with the Adobe Creative Suite—yours to keep upon Graduation from the program!
"Centre for Arts and Technology introduced me to friends with similar interests, a work environment unlike anything I'd ever experienced, and instructors who inspired me to be better." – Evan Lewis
Course Flow
In the 1st quarter, you will be introduced to the practical skills and knowledge that are proven fundamentals of 2D and 3D art, therefore laying the foundation for your entire two year program. This will be achieved through the introduction of several industry standard 2D/3D software packages that will be used consistently throughout your program, drawing/design concepts and the creation of, what will be, a quarterly demo reel. By the end of your first quarter you will display, the 6 basics of CG; modeling, texturing, rigging, animating, lighting and rendering; digital painting and photo manipulation techniques; basic perspective drawing; a fundamental grasp of basic design principles and elements; FX/Compositing applications with live action footage and editing/exporting techniques for the creation of your first demo reel.
The 2nd quarter will continue to focus on the 6 basics of CG and the increased proficiency of an industry standard 3D software package. In addition, you are immersed further into the application of camera setup, cinematic techniques and composition as it relates to the process of storyboarding and previsualization. Traditional drawing as it relates to drawing the human form from observation and traditional animation and its principles are introduced.
The 3rd quarter will continue to focus on the 6 basics of CG and the increased proficiency of an industry standard 3D software package. Traditional drawing continues with studying the human form, but new software and tools are introduced as it relates to the digital process of 2D animating, character design and CG sculpting. This quarter will complete the generalized nature of your program.
The 4th quarter takes the 6 basics of CG and splits them for the rest of your two year program into several separate course flows. A CG animation flow is introduced, focusing on the animation principles and execution of character animation. A modeling flow is introduced, focusing on the process of both hard surface and organic modeling techniques. A lighting, texturing, rendering and compositing flow is introduced focusing on the professional presentation and execution of your CG projects. This quarter starts to focus more intently on the CG pipeline, but methods of character design continue to be explored.
The 5th quarter will continue with CG animation, focusing on advanced principles as it relates to body mechanics and acting to dialogue. Modeling continues with advanced techniques in rigging and hard surface/organic modeling. Lighting, texturing, rendering and compositing continue with more advanced tools and processes. Game Design is also a focus as you will create and document an original game concept idea. You will start to analyze what area of CG you will focus on in your final year of the program.
At this stage, you will have made a choice of which CG discipline to primarily focus on; Modeling, Animation or VFX and all that those three entail. Based on this decision, you will put your energies into mastering your chosen field over the final nine months. You will now start to become more self-directed and begin to put in motion what your final portfolio and graduating demo reel may look like. Job and career development is introduced in order to facilitate the process of being successful post-education in both your personal and professional life. Traditional drawing continues with your third level of life drawing focusing on both the human and animal form. Added employability skills are offered in the way of becoming proficient in a secondary 3D software package.
The 7th quarter you will continue to work on material for your final graduation portfolio and demo reel. Courses are more self-directed with instructors taking on an increased mentoring role. Professional attitudes, studio practices, productions schedules and networking are emphasized to a greater degree and put under more scrutiny. Further employability skills are enhanced through the application of a game engine and how it can benefit your CG production work flow.
Your final quarter is all about getting it done to the highest level. This is the final culmination of all your hard work. Polishing your art, creating a professional demo reel/portfolio site, job searching, networking and meeting the graduation criteria is your focus.
Last updated Feb 2019
About the School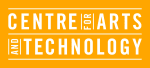 Centre for Arts and Technology is where you'll be surrounded by other driven, creative people – just like you. You'll work on your own, collaborate with a team and at the same time make each other the ... Read More
Centre for Arts and Technology is where you'll be surrounded by other driven, creative people – just like you. You'll work on your own, collaborate with a team and at the same time make each other the best you can be. You'll feel you belong here.
Read less