Developing the Strategic Leader
Program Description
Try defining the word "strategic" as it relates to your role and your organization.

It is not always easy, is it? Yet if you cannot readily define what it means to be strategic, how can you develop your leadership and your organization in this way? Try this definition as a guiding framework: individuals, teams, and organizations are strategic when they think, act and influence in ways that effectively promote the organization's enduring success. So, how does your organization stack up?

In an increasingly complicated world, leaders are often called upon to create environments where being strategic is a priority. And yet, this is too much for one leader to take on alone; to be successful, you have to engage others. The most successful leaders realize you have to build a strategic culture throughout your organization; one that welcomes change while fostering insight and innovation to ensure today's changes are right for tomorrow's challenges.

Developing the Strategic Leader can help. You will begin by exploring your personal effectiveness as a strategic leader - then move to ways to improve the functioning of your teams and your organization. You will learn how leadership behaviors influence and guide strategic processes. And you will learn with real-world experiences. An outdoor exercise gives you a team-based forum for developing strategic leadership skills - and an in-depth strategy simulation helps you experience the challenges leaders face in effectively developing and implementing strategy.
Outcomes
Understand what strategic leadership means and use it as a framework to guide your personal development, the development of your teams and the development of your organization.
Increase your individual strategic leadership effectiveness in three key areas: thinking strategically, acting decisively and influencing the commitment of others to long-term strategic objectives.
Recognize how effective teams in your organization use strategic thinking, acting and influencing - and use that knowledge to improve the way those teams move the organization forward.
Understand the learning processes necessary for strategic organizations and how to improve these processes within your own organization.
Receive extensive assessment and feedback, which includes a confidential one-on-one session with a CCL executive coach, focused on your individual, team, and organizational challenges.
Develop an achievable set of goals for the future along with a plan to achieve them.
Target audience
Upper-level executives and senior leaders whose work has long-term strategic implications for their organizations.
The program philosophy assumes the strategy process extends to all senior leaders who work with key business issues; therefore, it is designed for a broad array of senior leaders, not just the CEO and the executive team.


Last updated Jan 2018
About the School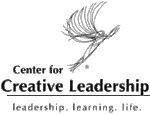 The Center for Creative Leadership (CCL) offers what no one else can: an exclusive focus on leadership education and research and unparalleled expertise in solving the leadership challenges of individ ... Read More
The Center for Creative Leadership (CCL) offers what no one else can: an exclusive focus on leadership education and research and unparalleled expertise in solving the leadership challenges of individuals and organizations everywhere. We equip clients around the world with the skills and insight to achieve more than they thought possible through creative leadership. What is creative leadership? It's the capacity to think and act beyond the boundaries that limit our effectiveness. Every leader and organization faces obstacles that are difficult to surmount - from corporate executives confronting the complex global marketplace to educators trying to lift student achievement to nonprofit groups and government agencies addressing critical social issues with tight budgets CCL believes that solutions to these challenges exist -- and for nearly 40 years we have helped clients unlock them through creative leadership. We believe leaders are made, not born, and that they can adapt and change. We believe that strong interpersonal skills, grounded in personal reflection and self-awareness, are the key to effective leadership.
Read less
Greensboro ,
Davos ,
Colorado Springs ,
Brussels ,
Saint Petersburg ,
College Park ,
Mount Eliza ,
San Diego
+ 7 More
Less