Degree Entry (Foundation) Programme Design Studies
Home ›
Design ›
Degree Entry (Foundation) Programme Design Studies
Read more about this program on the institution's website
Program Description
Overview
This programme is designed to provide students with a pathway into an undergraduate degree programme in the School of Textiles and Design and the School of Energy, Geoscience, Infrastructure and Society at the Dubai Campus.
It is specifically designed as a foundation programme that will help students to bridge the gap between their school qualifications and the demands of a university degree. Students who complete the programme successfully will be able to progress directly into the first year of their chosen degree programme.
The programme will help students to develop their subject knowledge while providing a firm foundation in IT, research and writing skills, academic English, and assessment and examination techniques.
Progression
Upon successful completion of this DEP, students will be eligible to progress to one of the following programmes, all of which are offered at the Dubai Campus:
BA Architecture
BA Fashion
BA Fashion Marketing & Retailing
BA Interior Design
Accreditation
The Dubai Campus is accredited by the Knowledge and Human Development Authority (KHDA) and fully licensed to teach its degrees in Dubai. All graduates receive a British degree that is accredited by Royal Charter in the UK.
Course content
Students study the following subjects:
Introduction to Design Studies
Academic English
Approaches to Learning
Business Management
Students are assessed through a combination of coursework and exams and must attain a minimum overall grade of B (60%) in each course to ensure guaranteed transfer onto the undergraduate programmes listed above.
Entry requirements
British GCE/IGCSE 5 C's
Indian CBSE/HSSC or equivalent Year 11 – 70% / Year 12 - 55%
UAE Tawjihiyya 70%
US American High School Diploma 70% (without SAT)
Africa WASSC (WAEC / NECO) 5 C4's
Philippine High School – Year 10 - 80%
National Curriculum Russian / Kazakhstan (Attestat) grades of 4
IB – MYP year 11 – grades of 4
IBCP - BTEC Level 3 Subsidiary Diploma – Distinction + SL grades of 4 or IGCSE grades of C
BTEC Level 3 Diploma – Merit
English language requirements
Where English was not the medium of instruction at secondary school, applicants must demonstrate English language proficiency by achieving IELTS 5.5 in each category.
Application deadline
Our Dubai Campus operates a rolling year-round admissions process: as soon as one intake has closed we begin accepting applications for the next one. It is also possible for you to defer your start date for up to a year.
Most students apply 6–10 months in advance of their chosen intake. We can accept applications up until 3 weeks before the start of each intake but you should note that a late application will almost certainly mean a delay in the provision of essential administrative services, such as your student matriculation card (without which you won't be able to access the library or online services).
Last updated Nov 2020
About the School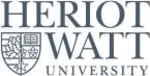 Pioneering British education in Dubai, with highly acclaimed degree programmes that meet the specific demands of local business and industry.
Pioneering British education in Dubai, with highly acclaimed degree programmes that meet the specific demands of local business and industry.
Read less